Rishi Sunak climate change: Boilers and cars – what does the Prime Minister's roll-back on green targets means for Scotland?
Rishi Sunak's new "pragmatic, proportionate and realistic" approach to achieving net zero climate emissions by 2050 have been met with mixed responses.
The Prime Minister said the UK Government's U-turn on many of its green goals is "to ease the burden on working people", justifying the move with the claim "the UK is already so far ahead of every other country in the world" for cutting climate emissions.
He outlined a list of "heavy-handed measures" that will be stopped or slowed-down – including extending the date for a ban on petrol and diesel vehicles from 2030 to 2035 and pushing back the deadline for people to switch from oil and gas boilers to low-carbon home heating.
"We'll never force anyone to rip out their old boiler for an expensive heat pump," he said.
The new policies mean some climate ambitions in Scotland – where the overall goal is to reach neutral emissions by 2045, five years ahead of the UK deadline – are further out of synch than before. So how will Westminster's easing of targets affect Scots and will the Scottish Government be forced to backtrack on targets?
Boilers and heat pumps
New UK rules mean that gas boilers can continue to be installed until 2035 instead of the planned 2025 cut-off date, which the Prime Minister says will allow a natural rather than forced phase-out by the 2050 deadline.
And new oil and LGP boilers and coal heating will continue to be allowed in off-grid households after the 2026 end date was lifted.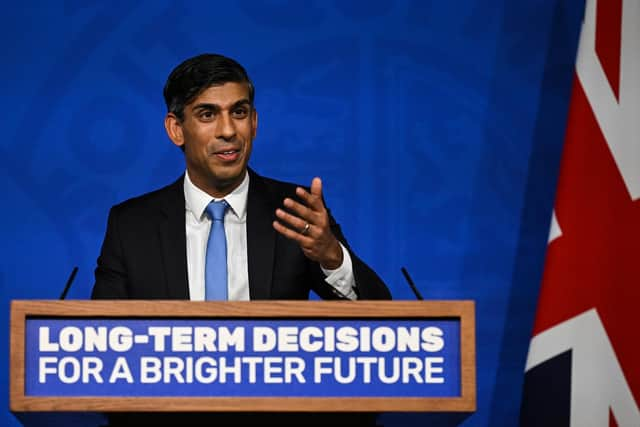 In Scotland, proposals have been set out to ban fossil fuel heating systems in all new buildings, both residential and commercial, from spring next year.
If approved by Holyrood, it will mean new properties must opt for a "zero direct emissions heating system", such as a heat pump or heat network. The disparities are unlikely to have a massive effect on ordinary people, with the biggest impacts being felt by big developers and landlords.
The UK Government will no longer demand that private landlords must make energy-efficiency improvements to their properties by later this decade. If the Scottish proposals go ahead, housebuilders here will be forced to deploy green heating systems while counterparts south of the border can continue business as usual for an extra ten years.
They will also require all private rented sector properties to reach a minimum energy-efficiency rating, where technically feasible and cost-effective, at change of tenancy from 2025, with a backstop of 2028 for all remaining existing properties.
Petrol and diesel cars
Transport accounts for around a quarter of greenhouse gas emissions in Scotland and UK-wide, with road traffic the biggest contributor.
Both governments had planned to end sales of new diesel and petrol vehicles by 2030, but Mr Sunak's announcement would see the ban being applied in Scotland five years sooner than everywhere else.
This looks set to have big consequences, since key laws on vehicle registration are reserved to Westminster and the Internal Market Act restricts how devolved governments can intervene over the sale of goods.
According to the SNP's energy spokesman at Westminster, Dave Doogan, the Scottish Government will be forced to follow suit and scrap the 2030 date. The UK's new 2035 date for the ban aligns with that set in the European Union.
Comments
 0 comments
Want to join the conversation? Please or to comment on this article.