Park life: Why city green spaces are good for nature and for people
New graduate Catriona Taylor describes how a special internship changed her views on the importance of parks and green space in towns and cities.
This summer I was lucky enough to complete a summer internship with Crosswind Developments, the team behind Elements Edinburgh, a proposed new residential and commercial development in the west of Edinburgh that will incorporate the 20-minute neighbourhood concept.
My internship with them focused on the idea of the introduction of a new urban park in Edinburgh's west which would be linked to the Elements Edinburgh site, as well as the various other proposed neighbourhoods in that area.
Crosswind wanted me to investigate the social impact of urban parks, and how this new space would have the potential to directly benefit the people who live and visit the area.
When focusing on the benefits of nature, the team and I were quick to realise that this usually focuses on the ecological benefits, which although extremely important do not always reflect how these spaces can also be just as important and beneficial to people's quality of life.
Upon starting my research, I identified four main areas of enquiry: education, inclusivity, sustainable communities and, health and well-being.
Each different section provided me with new information on how green space can truly change people's lives.
For example, some of the most astounding findings to me were within the health and well-being section, where some researchers have found that simply having a view of gardens from a hospital window can help speed up recovery times.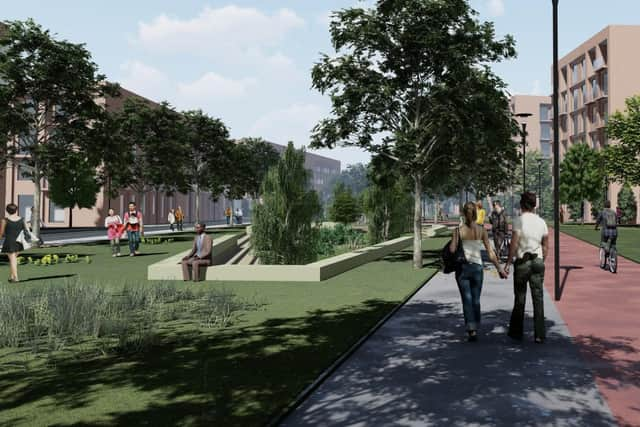 As a psychology student, I also took a keen interest in how exposure to nature can also be extremely beneficial to mental health and destressing, with the mental health charity Mental Health Foundation Scotland finding that 45 per cent of people said being outdoors helped them to cope during the pandemic.
When researching these four areas, the team and I decided to develop blogs for the Elements Edinburgh website, where I could interview people who were knowledgeable about the topics and discuss the prospects of a new urban park with them.
One interview that I found extremely interesting was with a Fife-based primary school teacher who told me how her class really benefited from learning while outdoors, even though their school did not have any green areas.
She told me how having an accessible park or green space would only heighten this experience for the children and teachers, and she explained how she feels her pupils are more concentrated and engaged when learning outside the classroom, while also bringing these behaviours back inside.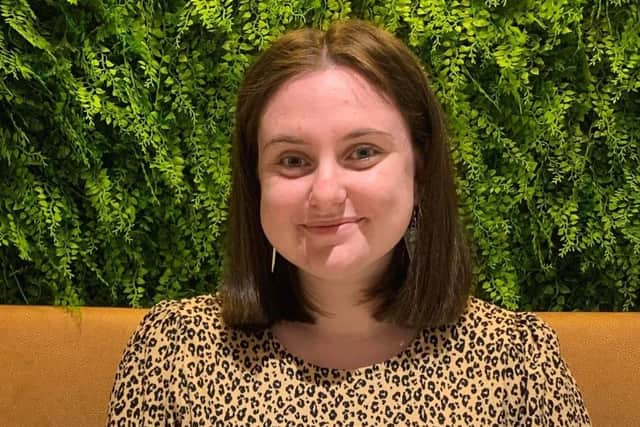 Alongside the blogs, one goal for my internship was to produce a report which covered these four topics in more detail.
The produced report lays out the various benefits of urban parks, however I do believe this only scratches the surface and many more could be identified.
Overall, researching this topic has not only provided me with the skills to advance my career, but has also made me think about outdoor spaces and place-making in a different light.
Going on local walks I am now more likely to notice if the area is an inclusive space for all, I see myself being relaxed and destressed by nature, as well as recognising the educational prospects of an area or how it could benefit my local community.
I hope that is what others also get from reading this report, to stop and think about how wonderful green spaces can be, but also how they can improve the lives of people and communities.
This opportunity was made possible to me because of Entrepreneurial Scotland's Saltire Scholar Programme, which offers fully funded worldwide summer internships to students in their penultimate and final years of study in a wide range of sectors.
Catriona Taylor recently graduated from Dundee University with a first-class honours degree in psychology and French. She spent 12 weeks at Crosswind Developments on the Saltire Scotland internship programme, Entrepreneurial Scotland's flagship scheme aimed at nurturing future leaders. Her report on urban parks can be found here.
Comments
 0 comments
Want to join the conversation? Please or to comment on this article.