Outer Hebrides tourism boss claims social media 'negativity' towards visitors could damage island economy
The warning comes amid the popularity of Facebook groups where frustrations over the actions of some tourists are aired.
The head of the tourism board in the Outer Hebrides has claimed social media "negativity" towards the actions of some visitors could cause economic damage to the islands.
Sarah Maclean, Chief Executive of Outer Hebrides Tourism, made the comments after a heated social media reaction to an alleged incident in Harris which led to a crofter posting a picture of human waste on his land.
She said social media "amplifies" negative views which are held by a minority of people and added the organisation had received an unprecedented volume of inquiries from potential visitors asking if they were welcome on the islands.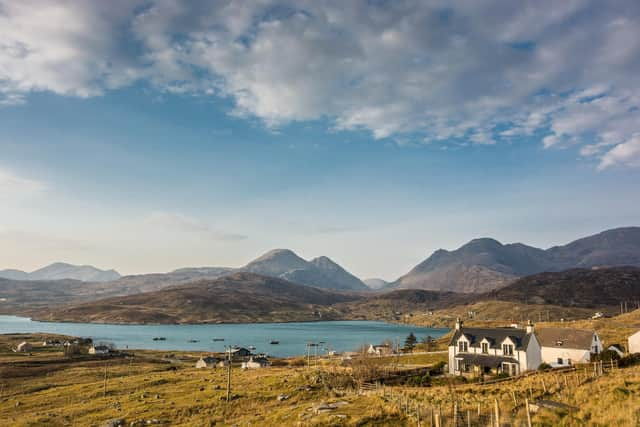 Ms Maclean said: "We are aware that some islanders feel negatively towards visitors, some object to the general disruption the visitor season brings, others have specific and understandable reason to be upset at unacceptable behaviour..
She added: "Unfortunately, it seems that the strength of feeling expressed in a minority of social media posts is reaching prospective visitors and we have dealt with more enquiries this year than ever before from people asking if they will be welcome in the islands and debating whether they should come at all.
"Coupled with the ferry disruptions of recent years, recruitment challenges and the high inflation costs businesses have had to absorb, a perception that visitors are not welcome is bad news for local tourism."
Ms Maclean said the visitor industry was the biggest private sector contributor to the islands economy, bringing in over £75 million a year and supporting upwards of 1,000 jobs.
Visitor numbers have caused issues and overcrowding in some areas across the Highlands and Islands, with a campaign launched to stop tourists using the cemetery car park at Luskentyre given complaints that mourners had difficulty attending funerals.
Ms Maclean added: "We receive very, very few communications directly from local people or communities about poor visitor behaviour and indeed would encourage anyone who has an incident or example they would like to raise to get in touch.
"This year we have received far more e-mails from members of the community, whose livelihoods depend on tourism, concerned that some areas have seen fewer visitors this year."