Buildings were damaged, transport disrupted and thousands of people left without power. But as storms go, it wasn't as destructive as the likes of Storm Arwen, a ferocious extratropical cyclone which caused several deaths and felled millions of trees when it hit in November 2021.
However, Otto, which was named by the Danish met office, is remarkable in its own way. It is the first named storm to hit the UK in the current storm season, which began in September last year.
By the end of February 2022 we had already experienced six official storms – Arwen, Barra, Callum, Dudley, Eunice and Franklin, which is around the usual number. So why has this year's winter weather been so lacking in bluster?
Apparently it is mainly down to the jet stream, with a bit of help from a "triple dip" La Niña.
Wind storms in the UK are usually caused by disturbances in an active jet stream – a band of strong winds high up in the atmosphere which create and 'steer' low pressure weather systems around the globe – over the Atlantic directed towards northwest Europe.
A jet stream forms at the point where chilly polar air from the north meets warmer tropical air from the south and is usually strongest when the difference in the temperatures is biggest - usually in autumn and winter.
Fortification of the jet can cause the polar front to become unbalanced, which allows large disturbances in the form of vortices or cyclones to form – bringing stronger winds and heavier rain.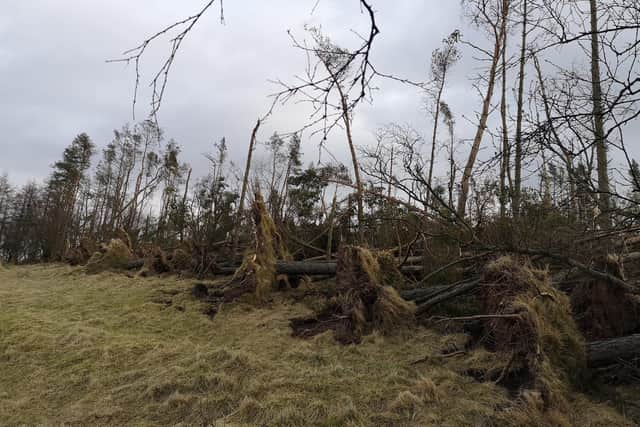 The relatively calm weather over the past few months is likely to be due to the position of the polar jet stream.
La Niña – a naturally occurring climate pattern of large-scale cooling in the Pacific – is the colder counterpart of El Niño and usually occurs every two to five years, but sometimes in successive years. It is currently in its third consecutive year.
In this phase, UK winters tend to be colder and more settled at the start and then turn milder, wetter and windier toward the end of the season. Looking outside now, I can believe it.