Otter heroes: How a charity on Skye is working to save wildlife across the globe
A tiny charity based on the Isle of Skye is marking 30 years of working to save one of Scotland's most iconic and elusive wild animals – at home and abroad.
Dr Paul Yoxon and his wife Grace set up the International Otter Survival Fund (IOSF) in 1993 in a bid to tackle some of the problems facing otters across the world. Their work involves collaborations with conservation groups in several countries, sharing knowledge and providing educational programmes.
They also run a specialist rescue centre and hospital for otters in the village of Broadford, providing emergency treatment and rehabilitation for injured and orphaned animals from across the UK. Once nursed back to health, animals are returned to the wild when capable of looking after themselves – normally at around 12 to 15 months old.
Otters have been inextricably linked with the local area since author and naturalist Gavin Maxwell wrote his memoir Ring of Bright Water, documenting his experiences raising otters in Sandaig, on the mainland across the water from Skye, in the 1950s. The book sold more than a million copies and was made into a film starring Bill Travers and Virginia McKenna in 1969.
Five youngsters are being looked after at the IOSF centre, with two due to be released next month. The treatment requires a delicate balance, providing adequate care while keeping as 'hands-off' as possible.
"We don't have visitors to the sanctuary," Grace said. "We don't want the otters to become tame as they would not survive when they were set free."
Nine out of the world's 13 species are red-listed as at risk of extinction, with a number of threats – all human-induced – to blame. These include pollution, loss of habitat and food supplies, climate change, hunting and the exotic pet trade.
The Eurasian otter, found across Europe, Asia and Africa, is the only species native to Scotland and the UK. After hitting record lows in the 1970s, mainly due to toxic chemicals in water, populations across Europe have been bouncing back thanks to protection laws and successful conservation measures, but the species is critically endangered in Asia.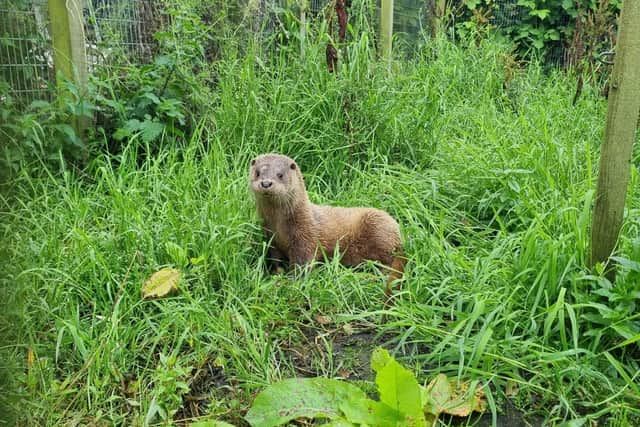 Roadkill is one of the biggest threats to otters in Scotland today, but numbers are thought to be fairly stable. However, the animals are not faring well elsewhere.
Japan declared its river otter, once abundant, extinct in 2012. It has been wiped out through a combination of pollution, illegal hunting and destruction of territory.
Their big melting eyes, cute whiskery faces, shiny pelts and sassy character have helped otters win armies of admirers, but these features are also contributing to their demise.
A growing market for exotic pets, driven by social media, and a craze for animal cafes, where customers can get up close and personal with all manner of wildlife, are having a devastating impact.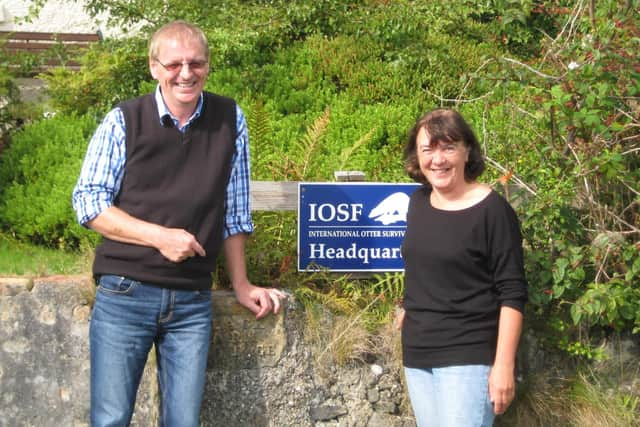 "Otter cafes have been springing up in places like Japan, allowing customers to interact and play with the animals," Grace said. "Often mothers are killed by poachers so they can get the cubs. It's having a huge impact on wild otters in several countries."
The IOSF's work includes its Team Otter programme, run by the Yoxons' son Ben. The scheme is aimed at educating local children and supporting them to look after nature, fostering a new generation of environmental guardians.
Comments
 0 comments
Want to join the conversation? Please or to comment on this article.