Energy giants BP, Shell and Total are amongst those which will be hit. The planned industrial action comes shortly after international oil and gas firms again posted record profits.
Announcing the move, members of the Unite union have slammed "rampant profiteering at the top, but scraps for the workers". Big petroleum firms CNRI, EnQuest, Harbour and Ithaca will also be affected by the strikes.
Specialist staff – including electrical, production and mechanical technicians as well as deck crew, scaffolders, crane operators, pipe-fitters, platers and riggers – employed by Bilfinger UK, Stork Construction, Petrofac Facilities Management, Wood Group UK and Sparrows Offshore Services are among those set to strike.
Both Shell and BP announced their biggest-ever global profits in 2022, double what they earned the previous year – reporting figures of £32.2 billion and £23bn respectively.
Meanwhile, the cost-of-living crisis is having a major impact on people's lives everywhere.
"Oil and gas companies have been given free rein to enjoy massive windfall profits in the North Sea – drilling concessions are effectively licences to print money," Unite general secretary Sharon Graham said.
"[A total of] 1,400 offshore workers are now set to take strike action against these employers, who are raking it, but refusing to give them a fair share of the pie.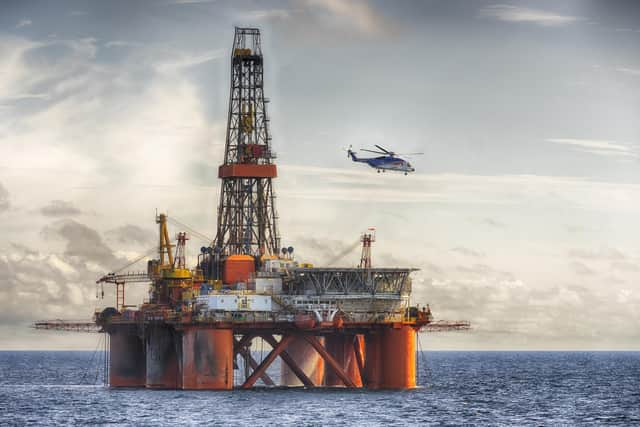 "This will create a tsunami of industrial unrest in the offshore sector."
Strike action is set to hit a number of platforms from March 29 to June 7, with a series of stoppages lasting 24, 48 and 72 hours planned. Workers are protesting issues including salary cuts, low pay rises and unacceptable working rotas.
John Boland, Unite industrial officer, added: "There is no doubt that this is directly linked to oil and gas companies reaping record profits while the workforce gets scraps from the table. Unite's members are angry at the corporate greed being shown by offshore operators and contractors.
"Now these major global companies are set to face the consequences as dozens of offshore platforms will be brought to a standstill in a matter of weeks."