Native oysters back in Edinburgh waters after 100-year absence thanks to Restoration Forth project
Native Scottish oysters are once again living in the Firth of Forth after an absence of a century.
The shellfish, which used to be plentiful in the area and elsewhere around the country, vanished from the east coast seas after they were fished out around 100 years ago.
Now they are back, thanks to a pioneering reintroduction project that will eventually see 30,000 of the molluscs deployed in the estuary.
The aim is to create a new oyster reef, which will provide a vital habitat for fish, crabs, sea snails, sponges and other marine species.
The oysters also filter water and improve its clarity, allowing more light to filter through to the ocean floor and so helping underwater plants to photosynthesise and grow.
As well as restoring oysters to the area, the £2.4 million Restoration Forth project – a three-year initiative involving a range of educational and environmental organisations – will also re-establish important seagrass meadows stretching across four hectares of the seabed by its completion in 2024.
In times past, the Forth was home to vast beds of native oysters, which provided an important source of food and supported livelihoods in the area.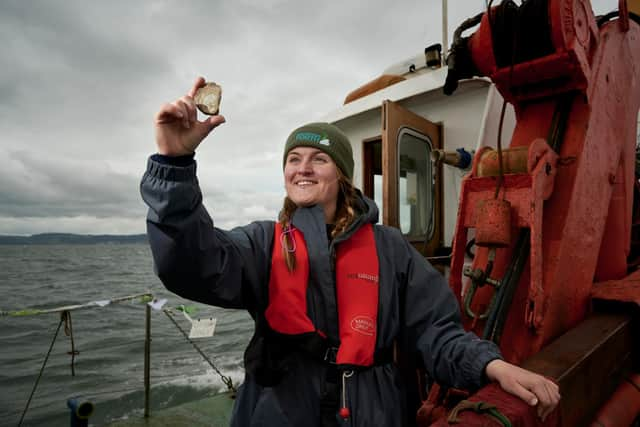 However, overfishing and expansion of industrial development saw them wiped out – as is the case around much of the Scottish and UK coastline.
The new Forth population, which has been brought in from Little Loch Broom in the north-west Highlands, was subject to stringent health checks before being released into their adopted home.
Restoration Forth partners are WWF, Edinburgh Shoreline, Fife Coast & Countryside Trust, Heriot Watt University, Marine Conservation Society (MCS), Project Seagrass, Royal Botanic Garden Edinburgh, Scottish Seabird Centre, the Ecology Centre and the Heart of Newhaven Community.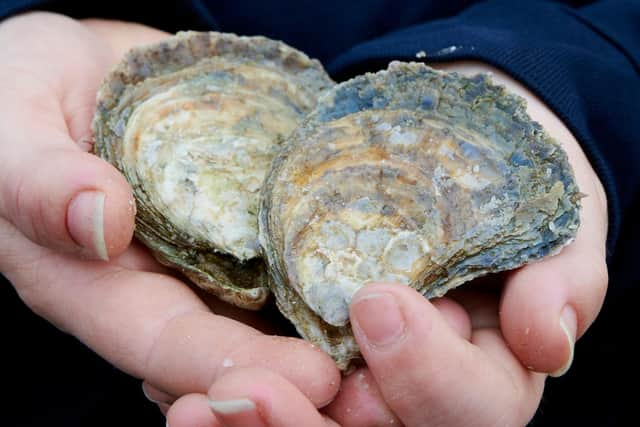 It is funded by Aviva, the ScottishPower Foundation and the Moondance Foundation, with support from the Scottish Government's Nature Restoration Fund.
Conservationists have thanked local people for backing the project.
"It's so exciting that the first native oysters are now in their new home in the Firth of Forth," said Caitlin Godfrey, shellfish engagement officer at Marine Conservation Society.
"Native oysters have huge cultural value in this area, and throughout the project we are reconnecting communities with the fascinating history of oysters in the Forth.
"Alongside seagrass meadows they will play a crucial role in transforming the future of this coastal environment for both people and nature.
"We couldn't have got this far with the project without the support of local communities."
Bill Simpson, skipper of the Conserver boat, said: "I've been working on the Forth for over 50 years and have read and heard stories of oysters and Newhaven fishermen.
"It's good to know we will have oysters back – let's hope they go forth and multiply."
Scottish net zero secretary Màiri McAllan said she was "honoured and delighted" to have witnessed the "historic" return of native oysters to the Forth after such a lengthy absence.
She said: "In the midst of a nature and climate crisis, we all have a responsibility to support the recovery of our natural environment.
"The Scottish Government is committed to working with communities to promote nature restoration across the country, and I look forward to seeing many more projects following Restoration Forth's example."
Comments
 0 comments
Want to join the conversation? Please or to comment on this article.