Millions of salmon burned, dumped and destroyed every year new data reveals
Almost half of Scotland's salmon farms dispose of their dead fish by either burning, landfilling or destroying them an investigation has found.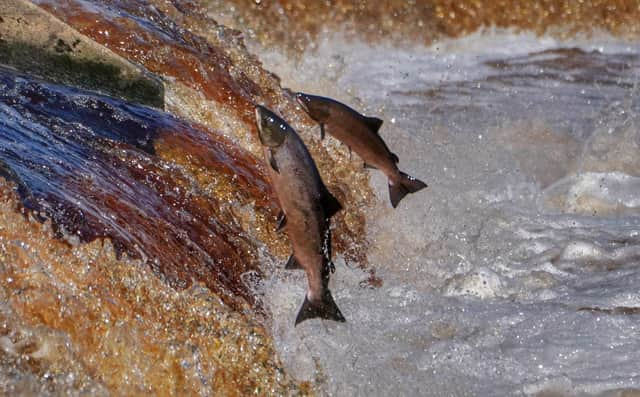 An investigation by The Ferret revealed that according to Scottish government data, almost half of Scotland's salmon farms "burn, dump or destroy" millions of dead fish every year.
45 per cent of the dead fish ultimately end up in landfill, are incinerated or are disposed of as waste, in comparison to 42 per cent which are turned into energy.
The news has been branded as a "scandal" by campaigners who warn that "these kinds of practices threaten Scotland's reputation as a place of quality food and drink".
The salmon farming industry said that all of the carcasses are "disposed of in full accordance with Scottish Government regulations", and that it is committed to establishing "a circular economy" for organic waste.
It has been reported that the deaths on these fish farms have reached record highs this year, with the mortality rate quadrupling in almost two decades.
According to Scottish government regulations, dead fish can be incinerated, composted, turned into biogas or used as fuel combustion, they can also be put into landfill or turned into organic fertilisers.
The government's Fish Health Inspectorate found that the vast majority of salmon farms in Scotland use one main disposal method, with just seven out of 123 noting a secondary method.
Analysis suggests that between 4.4 and 8.9 million salmon may have been burned, buried or wasted in 2020.
54 fish farms said that their carcasses were sent to factories to be turned into energy or products, or to be composted.
12 farms in total didn't have a final disposal method listed for their dead salmon.
It was noted by the inspectorate that the salmon carcasses were often transported across Scotland in trucks, and had even been transported as far as Denmark to be used as biofuel.
Don Staniford from campaign group, Scottish Salmon Watch, said: "Millions of Scottish salmon carcasses are quite literally going up in smoke via incinerators and waste energy plants.
"Next time you turn on the kettle in the ad break at Coronation Street the power may have come from Scotland's diseased salmon farming industry."
A message from the Editor:Thank you for reading this article. We're more reliant on your support than ever as the shift in consumer habits brought about by coronavirus impacts our advertisers.
If you haven't already, please consider supporting our trusted, fact-checked journalism by taking out a digital subscription.