LEZ Glasgow: Court rules low emission zone lawful as number of motorist fines for August and September revealed
Fines for breaching Glasgow's low-emission zone in August and September have been confirmed
Glasgow's low-emission zone (LEZ) has been ruled lawful in a court decision, as campaigners fighting against the scheme said they had been left "clearly very disappointed".
The Court of Session on Tuesday dismissed the petition for a judicial review of the scheme following a two -day hearing earlier this month.
The court found Glasgow's LEZ scheme was proportionate and represented a fair balance of interests as it rejected criticisms levelled at the zone, finding it was lawful.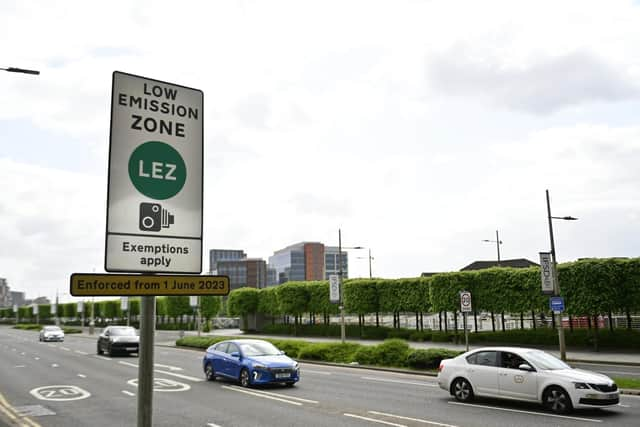 Glasgow City Council transport and climate convener, Councillor Angus Millar, welcomed the judgment, saying: "A strong and substantial body of work underpinned our decision to roll out the LEZ, and we've always had the utmost confidence in the lawfulness and proportionality of the scheme given its clear, scientific evidence base."
The verdict was delivered as the city council confirmed 5,757 fines had been issued to motorist for August and another 5,336 fines for September. This was slightly down from a peak of 6,144 fines in July – the month where surcharging, whereby the penalty charge rate doubles for subsequent LEZ breaches, started.
Surcharge numbers are yet to be confirmed by the council.
LEZ Fightback team Jack Irvine said campaigners had been "somewhat surprised the judgment was arrived at so speedily".
"The war on motorists is relentless and apart from the fact that the pollution levels are well within acceptable levels, we all feel that Glasgow City Council and the SNP/Green alliance seem determined to turn the city into a ghost town," he said.
Comments
 0 comments
Want to join the conversation? Please or to comment on this article.