'Ice-cool' protesters turn out to call for Mossmorran chemical plant closure
A unique 'frozen protest' has been taking place around Fife and neighbouring communities to show opposition to the Mossmorran petrochemical plant while respecting Covid-19 limits on gatherings.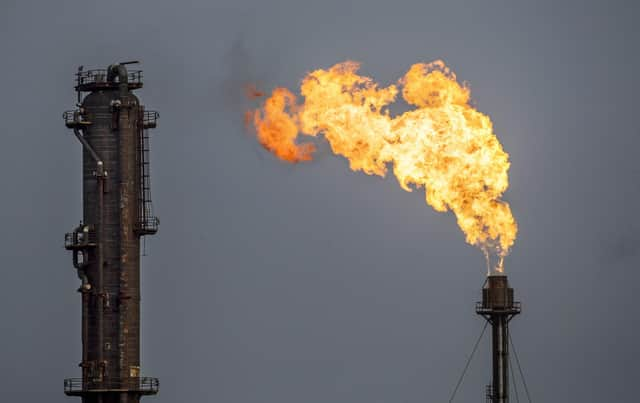 The demonstration, staged by members of the recently-formed protest group Actions Speak Louder Than Words (ASLTW), featured specially constructed snowpeople brandishing banners and placards.
The group has also launched a new online petition, which has already attracted more than 1,000 signatures, calling for closure of the controversial site located near Cowdenbeath.
Unplanned emergency flaring at Mossmoran has caused an unprecedented number of complaints and penalties from environmental regulators over the past few years, sparking renewed pressure for operations to be halted.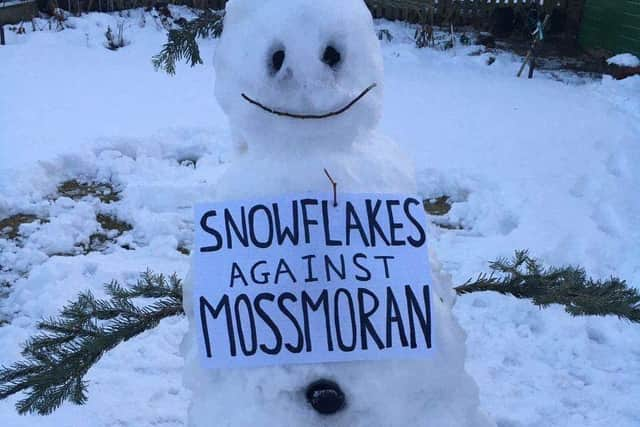 The most recent episode occurred in October when more than 700 people complained.
Sepa is now investigating and is also seeking prosecution over a previous episode.
Flaring is a safety measure used to burn off excess gases instead of releasing them into the atmosphere.
But communities living near the plant say vibrations and air, noise and light pollution from the activity is having a serious impact on their lives.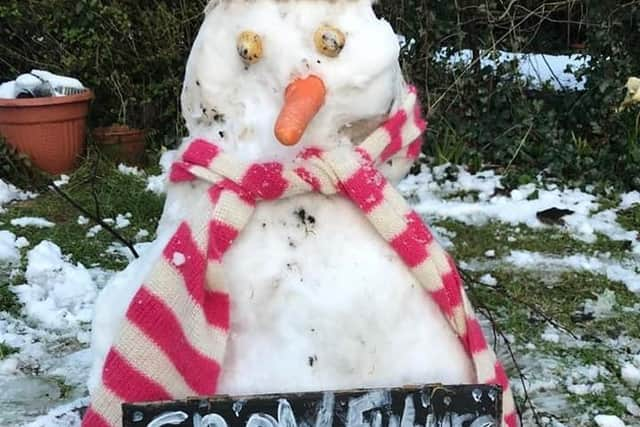 Residents have complained of losing sleep due to "noises like a jet airline taking off", while the intensity of the flames is described as "turning night into day".
Local families have even reported children wetting their beds in terror at the rumbling and having fearful conversations with school friends about whether the plant is going to blow up.
The impacts have even been felt by people living across the Forth, as far away as Edinburgh and Dalkeith.
Concerns have also been raised over the potential health risks and environmental harm from carbon particles released into the air..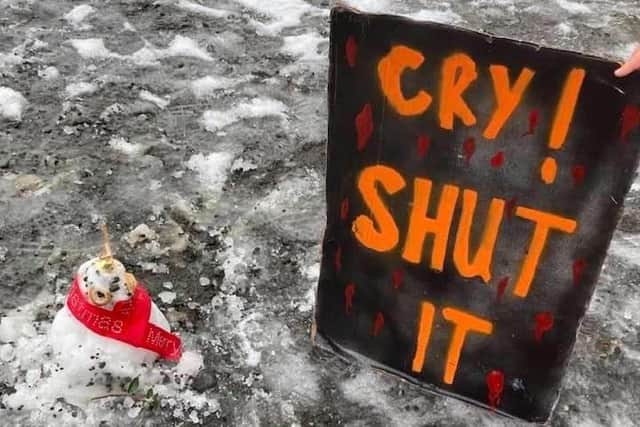 Campaigners have described Mossmorran, which comprises two plants – Shell's Fife NGL Plant and ExxonMobil's Fife Ethylene Plant – as a "travesty against humanity".
ASLTW spokeswoman Rebecca Davies says the plant impacts many Scots, not just those in nearby villages and towns, but also across a much wider area.
"It's a massive problem for a huge number of people," she said.
"People have been living with it on their doorsteps and they have had enough.
"With the climate crisis intensifying across the world, the Scottish Government needs to start acting on its declaration of a climate emergency and commit to close down these plants."
Combined, the two operations at Mossmorran are the second biggest emitters of greenhouse gases in Scotland – after the Ineos petrochemical complex at Grangemouth – between them belching out more than 1.1 million tonnes of carbon dioxide into the atmosphere annually.
The ExxonMobil plant is responsible for the lion's share – more than 885,580 tonnes.
But the firm insists its Mossmorran operation has a valuable role to play in the local community, providing more than 250 jobs and bringing in more than £30 million a year to the economy.
Bosses have said the plant is "a key strategic asset" with "a long-term future in Scotland" and outlined plans for continued investment and upgrades at the site.
ExxonMobil has announced it will spend £140 million on measures to reduce the number of flaring incidents.
Politicians have backed demands for closure, but insist there must be plans put in place to ensure future energy needs and to safeguard local jobs.
Mossmorran employs around 170 people.
A message from the Editor:
Thank you for reading this article. We're more reliant on your support than ever as the shift in consumer habits brought about by coronavirus impacts our advertisers.
Comments
 0 comments
Want to join the conversation? Please or to comment on this article.