Hydrogen power – what is it and how does it work?
Hydrogen is considered clean because it can replace fossil fuels such as petrol, diesel and natural gas, but produces only water as the main byproduct when burned.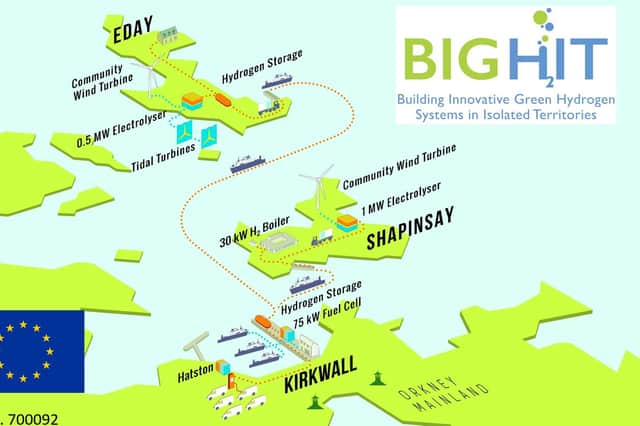 The gas can be used in all sorts of transport, from car and vans to trucks and buses, trains, ships and even aircraft.
It can also be piped into homes for heating and cooking, as well having scope for both portable and large-scale power generation.
However, not all hydrogen is equal.
It comes in different colours – green, blue or grey – depending on how it has been made.
Hydrogen can be produced in a variety of ways.
These include electrolysis, where a current is used to split water into its constituent parts – hydrogen and oxygen.
If renewable electricity is used then the hydrogen has a zero-carbon footprint, categorised as 'green hydrogen', and is considered to be a sustainable energy source.
Hydrogen made from natural gas is described as 'blue' if created in conjunction with carbon capture and storage technology, or 'grey' if emissions are allowed to escape into the atmosphere.
Today more than 98 per cent of global supply is made from fossil fuels such as natural gas, resulting in large carbon dioxide emissions.
Experts have suggested that hydrogen has potential to play a part in the future energy mix, but providing enough green hydrogen to heat all of the UK's homes is "not credible" – requiring 30 times more offshore wind energy than we currently have, even before transport is electrified or fossil fuels phased out.
A message from the Editor:
Thank you for reading this article. We're more reliant on your support than ever as the shift in consumer habits brought about by coronavirus impacts our advertisers.
Comments
Want to join the conversation? Please or to comment on this article.