How setting new legal targets could help save Scotland's vanishing wildlife from extinction
Setting legally binding targets for the recovery of nature could have a transformational effect on plants and animals which are disappearing from Scotland, according to the country's leading environmental charities.
They say bringing in statutory goals with achievement dates and benchmarks, similar to the method used to tackle climate change, could bring about a "turning point" for threatened species and dramatically improve the state of nature.
The Scottish Government has committed to introducing statutory nature recovery targets in the upcoming Natural Environment Bill, with a consultation expected imminently.
Now a new report for Scottish Environment Link (ScotLink), a coalition of organisations including the Scottish Wildlife Trust, RSPB Scotland, John Muir Trust, Royal Zoological Society of Scotland, Marine Conservation Society, Buglife and Plantlife, sets out how this could be done.
The ScotLink report argues that legal targets must be designed to achieve both a reversal of current negative trends and an effective regeneration of biodiversity in relation to past and historic losses, with a clear date for achievement and milestones leading to that date.
Bruce Wilson, head of policy and advocacy at the Scottish Wildlife Trust, said: "Our natural world is in trouble, and the challenges we face today – most notably climate change – come on top of high levels of historic nature-loss.
"Legal targets can mark the turning point for Scotland's threatened species and habitats.
"As we have seen with climate change, putting targets in law can help drive change across all parts of government and the economy.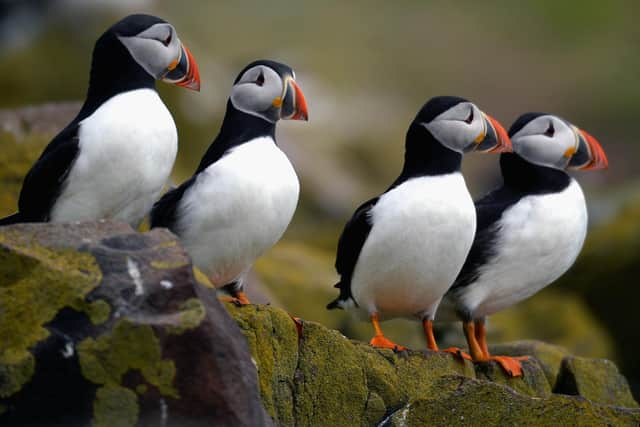 "Getting those targets right is vital."
Scotland was ranked at 28th from the bottom in the 2020 Biodiversity Intactness Index, which assessed 240 countries and territories.
The 2019 State of Nature report, the most recent assessment of biodiversity in Scotland, shows almost half of all species have dropped in numbers.
Worryingly, 11 per cent of the 6,413 species assessed have been classified as threatened with extinction from these shores.
The twin crises of climate change and nature-loss are linked and must be tackled together, the report argues.
Restoring nature will reduce climate-warming carbon emissions, while combating global temperature rise is vital to prevent extinctions.
ScotLink recommends new laws which focus on improving abundance, distribution and extinction risk for species, as well as aims for better habitat quality and ecosystem resilience and moves to tackle drivers of biodiversity decline.
As well as introducing statutory nature targets, Scotland's new Natural Environment Bill will include a framework for new legislation to support the delivery of Scottish Government's commitments to conserve 30 per cent of land and seas for nature by 2030, strengthen the powers of national parks and reduce deer numbers to sustainable levels.
Ministers have said the bill will reflect emerging policy in the EU and findings from the UN's Cop15 summit on biodiversity "to ensure Scotland remains in step with our European neighbours and delivers our commitments under the Convention on Biological Diversity".
Mr Wilson added: "There is not one simple metric that captures the complexity of the natural world, but fundamentally we do understand the problems we face – and how to fix them.
"This is an incredible opportunity to put Scotland on the path to nature recovery."
Comments
 0 comments
Want to join the conversation? Please or to comment on this article.