How research at Scotland's botanical gardens is helping understanding of effects of climate change on plants
The timing of when plants burst into flower and drop their leaves is being closely studied by experts in Scotland to build a picture of their ability to adapt to the impacts of climate change.
The annual life cycles of more than 150 species of plants are being monitored at four Scottish sites belonging to the Royal Botanic Garden Edinburgh (RBGE) – the international research organisation's flagship garden in the capital, Benmore in Argyll, Dawyck in the Scottish Borders and Logan in Dumfries and Galloway – to determine how warming temperatures and shifting seasons are affecting the way plants behave and their chances of survival.
With the help of a team of dedicated volunteers, the latest work is logging the dates and duration of flowering and leaf development for a wide range of specimens. Over time this data will increase understanding of how plants respond to growing conditions, what parameters they are sensitive to and whether climate change leads to alterations in their annual life cycle.
The current work has been going on for the past 20 years but the science, known as phenology, has a much longer history at RBGE – dating back to the 1850. Sporadic historical flowering records from the early 20th century also exist and are held in the RBGE's archives.
Phenology projects at RBGE also contribute to a Europe-wide network of gardens which undertake standardised recording of selected tree and shrub species. The plants are all clones and planted in relatively similar surroundings to ensure maximum comparability across the large-scale study.
"Changes in the annual life cycle of plants can have profound consequences for ecological processes, forestry, agriculture, food security and the global economy," said Dr Antje Ahrends, head of genetics and conservation at RBGE.
"I am very grateful to our dedicated team of volunteers who have undertaken weekly phenology recording over many years. Long-term data collected by the same observers is invaluable for understanding the impact of climate change on vegetation.''
Exceptionally high temperatures and a super-dry summer followed by torrential rains this year upset the life cycles of myriad species, including plants, insects and birds, raising concerns that interdependent wildlife could move out of sync with each other as a result of the warming climate.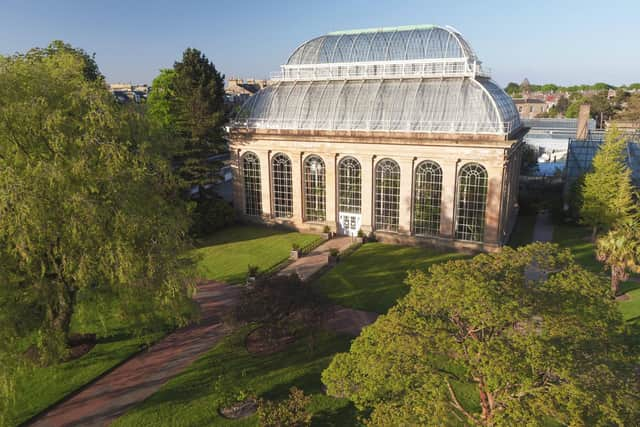 Christine Thompson, a phenology volunteer at RBGE, said: "We have observed that spring-flowering rhododendrons are fully sensitive to temperature changes. At the Inverleith Garden they change their flowering date by almost 10 days for every degree change in average temperature in the month before flowering.
"This 'plastic' behaviour may help them to cope with moderate climate-change effects. However, it may also make them more vulnerable to late frosts and other climatic extremes in their places of origin, such as high-mountain habitats in the Alps and Himalayas."
Speaking just days before the United Nations summit on biodiversity kicks off in Canada, Scottish biodiversity minister Lorna Slater highlighted the importance of the research.
"The nature and climate crises are interlinked and must be tackled together," she said.
"Understanding how plants respond to our changing climate is now more important than ever in helping us restore and protect our natural environment for the future.
"As the UN biodiversity conference COP15 approaches, countries across the world have a crucial opportunity to come together and take urgent action for nature."
Comments
 0 comments
Want to join the conversation? Please or to comment on this article.