Go Green: Judge Anna gives show yes verdict
Television star and interior designer Anna Campbell-Jones has been announced as the headliner of Scotland's only consumer sustainability show. Go Green Scotland, in partnership with The Scotsman, aims to show the public how they can make small yet meaningful changes to their daily lives to help tackle the climate change emergency.
There is no better time for such an event with world leaders pledging to take major steps to reduce carbon emissions in order to limit the Earth's temperature increase to 1.5C by 2030.
Additionally, a UN report states that use of the planet's natural resources for human use has tripled in just 40 years, showing that our actions are not sustainable to look after the planet for future generations
The Scotland's Home of the Year judge will take to the main stage for the event scheduled for Glasgow's SEC on Saturday, 27 and Sunday, 28 April next year.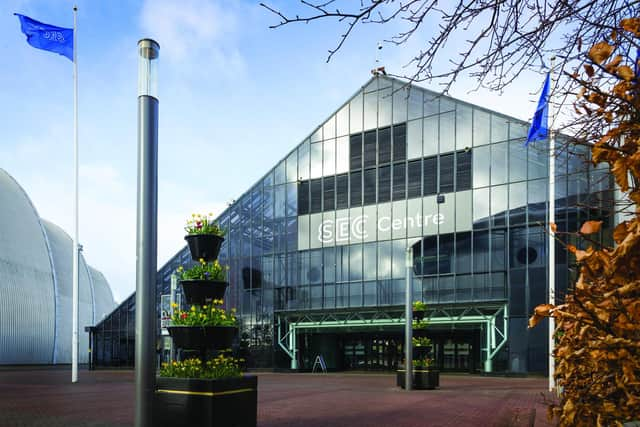 Campbell-Jones is a design consultant who runs Glasgow-based Habitus Design, having previously worked at leading London practices Tilney Shane, Imagination and Morey Smith. The former Glasgow School of Art student and interior design lecturer was named Scottish Influencer of the Year – Interiors and Design 2022.
She says: "I am absolutely thrilled to have been invited to open the Go Green Exhibition and to have the opportunity to speak about greener home design at the event," Anna said.
"I am passionate about achieving greater sustainability in our homes without compromising our dreams and ideas."
Go Green Scotland, at the home of COP-26, will provide a family-friendly day out which will entertain, inform and educate visitors on how they can make a positive environmental impact.
They will find out how to reduce their carbon footprint, discover eco-friendly products and services, and hear from experts about the current key environmental issues in the event's Green Theatre.
Joining Anna will be The Skinny Jean Gardener, also known as Lee Connelly, one of the UK's top-50 TV gardening presenters, who has appeared on CBBC's Blue Peter, educational online resource BBC Teach, BBCRadio 1 and his Extreme Gardening YouTube channel.
He says: "I am passionate about teaching the next generation how to grow their own food and care for the planet, and [the] show will showcase everything I have been advocating for over the years, and more."
In the event's Sustainable Kitchen, visitors will be able to enjoy healthy cooking demonstrations and tips about how to make the most of leftovers.
The Sustainable Kitchen is sponsored by Slow Food Glasgow, which delivers initiatives linked to food heritage, biodiversity and sustainability, in collaboration with other food and environmental bodies.
Hundreds of other environmentally-friendly brands and organisations are set to appear at the event, where a fashion walk aimed at educating people on the slow-fashion revolution will take in all of its distinct exhibition zones.
The zones will be dedicated to energy and technology, travel and transport, lifestyle and leisure, food and drink, health and beauty, and home and garden.
Visitors to the event will also have the opportunity to try out the latest electric vehicles, bikes and scooters in a special test circuit. And, for those with youngsters, a dedicated children's zone will ensure that no-one is left out.
Early-bird tickets are available now, with prices starting from £8 for students and concessions, while under-16s can go green for free. To book tickets, go online and visit www.gogreenscotland.co.uk