Fundraising call to help maintain mountain paths as climate change, hillwalkers and Brexit take toll on Scottish beauty spots
Heavy footfall and increasingly extreme weather are causing severe wear and tear on many of the country's best-loved uplands, damaging paths and threatening ecologically sensitive habitats.
Scotland's stunning hills and mountains are a magnet for locals and tourists alike, drawing visitors from far and wide, bringing in important income for the economy and benefiting health and well-being.
And we take the freedom to roam these iconic landscapes for granted. But climate change, erosion and a surge in the popularity of hillwalking are all taking a toll.
The places most at risk are on privately owned land, where – unlike national parks and sites owned by conservation groups – there is no access to public funding for path maintenance work. Brexit has worsened the situation, cutting off millions of pounds in support previously available through the EU.
Most mountains and hills across the country are in this category. These include well-known landmarks like the Cuillins on Skye; Stac Polly, Suilven, Quinag and Ben Hope in Sutherland; the Mamores and Grey Corries in Lochaber; Ben Cruachan in Argyll; and Scald Law in the Pentlands, on the outskirts of Edinburgh.
Figures from VisitScotland suggest walking tourism is worth at least £1.6 billion to Scotland each year.
Now a new fundraising drive is being launched to pay for important repairs to upland paths on privately owned land, to protect fragile nature sites and help keep people safe.
It's Up to Us is a three-year campaign, spearheaded by the Outdoor Access Trust for Scotland and Mountaineering Scotland charities. The initial aim is to raise £300,000 for restoration and upgrades to routes on An Teallach, a popular destination for walkers in the north-west Highlands.
The campaign has already received a good start, receiving a £100,000 Diamond grant from the Scottish Mountaineering Trust, marking its 60th anniversary. The charities are asking people who love the outdoors and care about the environment to donate to the cause and help safeguard the mountains and their role as a "public good".
They are also calling for government support so a long-term funding model can be set up.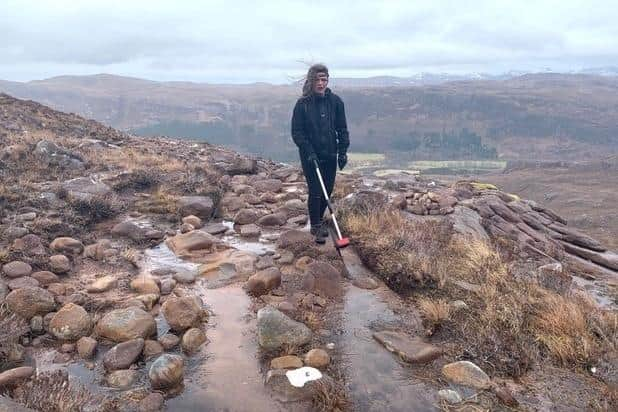 Scottish mountaineer, author and broadcaster Cameron McNeish is ambassador for the campaign. "It's Up to Us is such an important project for every person who loves walking on Scotland's hills and mountains," he said.
"The original tracks and trails on our hills were never built to sustain the numbers that use them now, so it's up to all of us to pull together in every way we can and keep them well maintained."
Stuart Younie, chief executive of Mountaineering Scotland, said: "Scotland's informal hill and mountain path network plays a vital role in helping us to enjoy the physical and mental benefits of being active outdoors, which was never more evident than during the pandemic.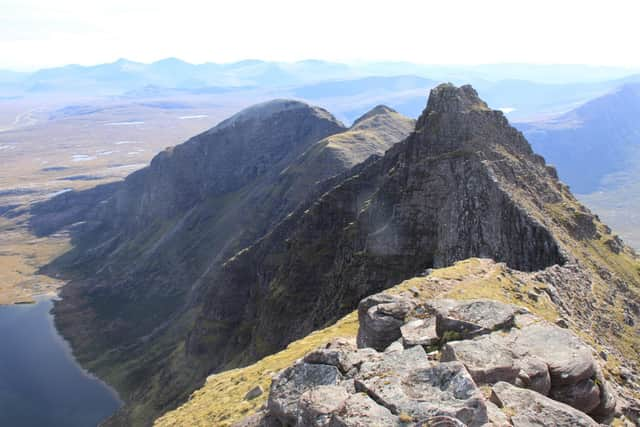 "Active tourism also makes a significant contribution to the Scottish economy and to local communities across the Highlands. We need to recognise the cumulative impact of recreational activity and extreme weather due to climate change on our landscape and do something positive to address it, so it can continue to be enjoyed by future generations."
Outdoor Access Trust Scotland chief executive Dougie Baird added: "The fundraising appeal will highlight how hillwalkers, mountaineers and conservationists can come together to solve path-erosion problems on mountains on private land throughout Scotland."
Comments
 0 comments
Want to join the conversation? Please or to comment on this article.