First St Kilda seabird census in two decades shows alarming species decline in Britain's largest colony
National Trust Scotland staff counted the cliff-nesting birds on the archipelago for the first time in just over 20 years.
The first cliff-nesting seabird census on St Kilda carried out since 1999 has confirmed the "tragic but expected" decline of species on the Scottish archipelago.
It is widely known that bird colonies worldwide have been struggling in the last few decades due to the impact of climate change.
The ocean temperatures warming is just one threat to their food source.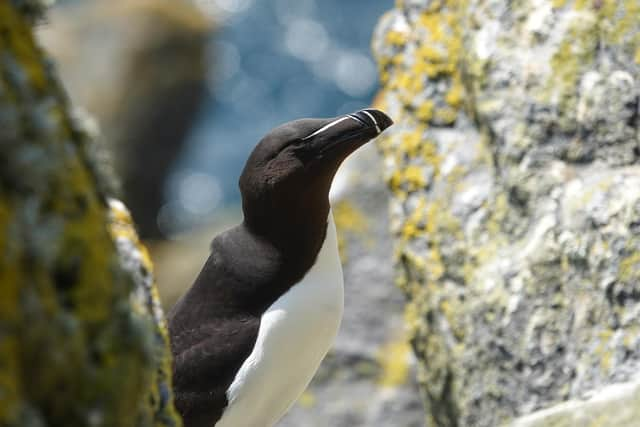 Devastating outbreaks of bird flu across the UK coastline and isles has also compounded the problem.
But the reality has hit home even more after newly collected data on St Kilda, home to Britain's largest seabird colony, has shown population numbers of some species have declined by well over half of what they were two decades ago.
The data, which is still being processed, has been shared as the Scottish island group reaches the 93rd anniversary of when the last few residents were evacuated to the mainland on August 29 1930 after their way of living had become unsustainable.
Despite seabirds being a large part of the islanders' diet, their decline has taken a more drastic downturn years after they left.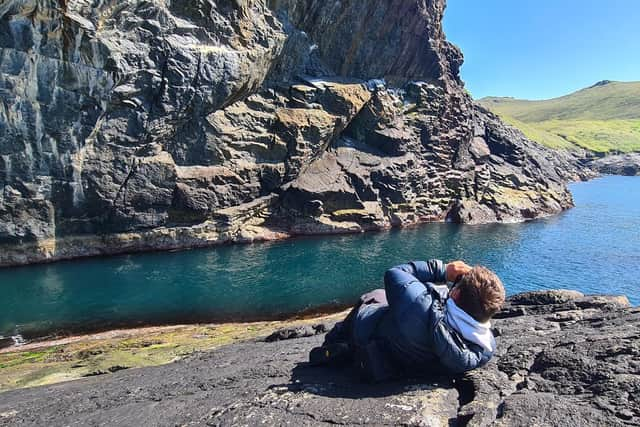 Some of the figures
For example, kittiwakes, a small gull with distinctive markings on their wings which make them look like they've been dipped in black ink, have declined by 84 per cent since 1999, according to the data collected this year.
And the number of fulmars, a "tubenose" seabird with a guttural cackle and which is a relative of the albatross, has dropped by 69 per cent in just over 20 years.
Described by experts as the "mainstay for the St Kildans", this bird's decline is particularly poignant for the islands.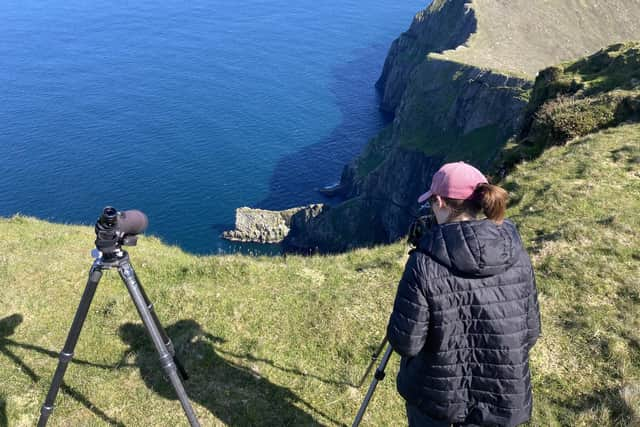 Natural history author Thomas Bewick wrote in 1804: "No bird is of so much use to the islanders as this: the fulmar supplies them with oil for their lamps, down for their beds, a delicacy for their tables, a balm for their wounds and a medicine for their distemper."
Craig Nisbet, a seabird ranger with National Trust Scotland (NTS), which owns the islands, and who lives on St Kilda for several months of the year said the decline is "heartbreaking" to witness.
"The reasons are complex, but the primary concern is climate change the availability of food," he said.
"The results are tragic but expected."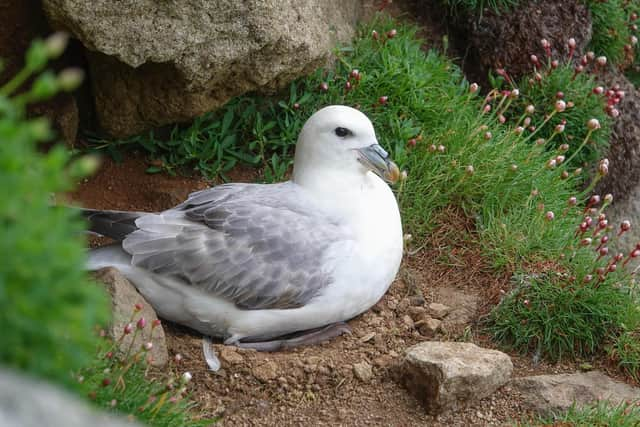 He said it may not seem obvious to a visitor to the island that seabirds are in such steep decline due to the hive of activity on the cliffs.
Almost a million of the feathered creatures are at the islands during the height of the breeding season.
But, rather like their former human neighbours, the obvious downward trend in numbers shows their livelihoods are proving to be unsustainable.
"We think of every bird you see on the island as ghosts of seabirds in the past because for every one you're seeing, there should be another," said Ellie Owen, senior seabird officer at NTS.
Ms Owen helped carry out the census on the islands in the first few weeks of June, when birds are looking after their nests.
The task is incredibly difficult which is one reason why it has not been repeated since 1999.
"It's a real mental puzzle and physical excursion," she said.
Totalling some 1,400 hours of work, the census involves members of the team, which was made up of three NTS staff and six volunteers, hiking for about ten hours a day over several weeks to make sure not to miss any nook or cranny on the St Kilda islands, of which there are four.
There have been several attempts in the last two decades, but they were never completed.
"There are many factors that can be against you doing the count including the weather and funding for enough people to help," Ms Owen said.
"My post is relatively new, and it's been a huge help having this role in enabling this really important work."
Influence policy
The seabird expert said while the results have been depressing, it's essential to gather the data to present to politicians to help shape policy.
"We want to shout about this data," she said.
"It will influence decision makers and is very much part of the ongoing debate around the threats to seabirds."
One of those debates includes closing sandeel fisheries given the stocks are an important food source for flocks at sea.
After decades of campaigning, Ms Owen said the Scottish Government is now consulting on closing the trade in Scottish waters, and this data will help.
Siting windfarms more carefully to make sure they are outwith the birds' feeding radius is also an essential shift that needs to be made to protect seabirds more, she said.
Ms Owen pointed to Neart Na Gaoithe as an example, an offshore wind farm under construction in the outer Firth of Forth, which prompted an outcry from bird conservationists given its location near protected colonies on the Isle of May and Bass Rock.
The outlook for the seabird colonies is bleak, but Ms Owen said the census has been "a real call to arms to everyone, not just conservationists, to help be part of the solution."
"There is a fear when these birds are out of sight they are out of mind," she said, "and the impression people have of a seagull is just a nuisance stealing food which doesn't help as they are in decline, too.
"In 1999 there were 25 pairs of lesser black back gulls on St Kilda and this year we counted seven."
She said there needs to be more of an emotional understanding and connection to the birds to encourage the support for them.
"To things are required for a being to be sentient," she said. "They are memory, and well lived.
"These seabirds remember complex routes for food, and some live up to 30, 40 and even 60 years. It's important to remember that when we look at them."
Susan Bain, west isles manager for NTS, has seen the decline with her own eyes over the last two decades having first travelled to work on St Kilda in 2002.
"When I first went to the island the sky was full, just full of them. It was seabird city," she said. "But now there are parts of it that have gone quiet."
Comments
 0 comments
Want to join the conversation? Please or to comment on this article.