Earth Day 2020: what is the global event, this year's theme and activities for kids to mark 50th anniversary
Celebrated every year, Earth Day brings global attention to and aims to tackle a range of environmental issues, including climate change
This year is the 50th anniversary of Earth Day so here's everything you need to know about the event - including this year's theme and how to get involved amid the lockdown.
This year's Earth Day falls on Wednesday 22 April 2020.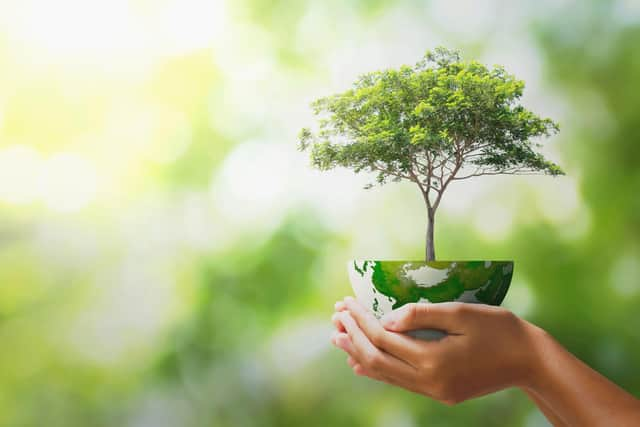 Earth Day is celebrated every year in April by approximately one billion people around the world, across more than 190 nations.
It was launched by Senator Gaylord Nelson to tackle environmental issues including climate change and pollution.
The American politician and environmentalist from Wisconsin took action and set up the initiative on 22 April 1970 after a massive oil spill in Santa Barbara, California.
On the first ever Earth Day, 20 million Americans - 10% of the US population at the time - took to the streets, college campuses and cities to protest environmental ignorance and demand a new way forward for our planet, explains Earth Day's website.
The first Earth Day is credited with launching the modern environmental movement, and is now recognised as the planet's largest civic event.
What is this year's theme?
This year's Earth Day theme is climate action. This year the UN's goal is to keep global warming below 2C by reducing greenhouse gas emissions.
It's expected that greenhouse gas emissions in Europe could drop significantly this year as human activity decreases during the coronavirus lockdown.
Lauri Myllyvirta, lead analyst at the Center for Research on Energy and Clean Air in Helsinki, told the Associated Press that China's carbon emissions were 25 percent lower in February 2020 compared to the same time last year.
China's level of nitrogen dioxide was also down 42 per cent, according to government monitoring stations.
Madrid saw nitrous oxide levels fall by 56 per cent in March, while Paris, Milan, Brussels and Frankfurt also experienced similar drops.
The Earth Day website explains: "The enormous challenge — but also the vast opportunities — of action on climate change have distinguished the issue as the most pressing topic for the 50th anniversary.
"Climate change represents the biggest challenge to the future of humanity and the life-support systems that make our world habitable."
How can I take part in Earth Day 2020?
Around the globe, people are usually encouraged to get involved with activities that are beneficial to the environment, including recycling, avoiding pollution and planting trees.
Normally, protests also take place around the world, and people take part in clean-ups and petitions to protect the environment.
However, some activities may not be possible during the coronavirus pandemic, with many parts of the world still under lockdown,
Earth Day has decided to turn things digital this year, so people can still get involved no matter where in the world they are.
The Earth Day website explains: "While the coronavirus may force us to keep our distance, it will not force us to keep our voices down. The only thing that will change the world is a bold and unified demand for a new way forward.
"We may be apart, but through the power of digital media, we're also more connected than ever."
The 50th anniversary of Earth Day will see global conversations, calls to action, performances, video teach-ins and more.
There will be plenty of live streamed discussions, a global digital surge, and 24 hours of actions that you can join in with from wherever you are.
People are being encouraged to protest virtually too. Kathleen Rogers, president of Earth Day Network, said: "At Earth Day Network, the health and safety of volunteers and participants in Earth Day events is our top concern.
"Amid the recent outbreak, we encourage people to rise up but to do so safely and responsibly — in many cases, that means using our voices to drive action online rather than in person."
The 50th anniversary of the day will be the first ever Digital Earth Day, where those involved are being encouraged to share hashtags #EarthDay2020 and #EARTHRISE.
To get involved or find out more about how you can help, visit the Earth Day website or the World Wide Fund for Nature to see ways in which you can help the planet.
What activities can kids take part in?
Talk about saving water when brushing teeth and saving energy by turning off the lights when you leave a room
Bake your favourite cookie or biscuit recipe and let the kids decorate with icing to look like the planet earth
Set up a recycling centre in your home
Look through your shelves and find some books to give away to your local charity shop or library (when this is possible to do so)
Plant a small tree in your garden