Dog-walkers urged to pick up litter to clean up countryside and protect wildlife and pets
Scotland's biggest animal welfare charity is urging dog-walkers to join a nationwide movement to help clean up the countryside and help protect wildlife and pets.
The Scottish SPCA is putting its support behind Paws on Plastic, a pioneering litter-picking initiative that began on the shores of Aberdeenshire and is growing every day.
It was set up by primary school teacher and keen environmentalist Marion Montgomery, from Stonehaven, who was shocked at the massive amounts of rubbish scattered about her local countryside.
Since then, thousands of people from Scotland, the UK and across the world have signed up to support the challenge, which asks people to pick up at least two items of trash while out exercising their dogs.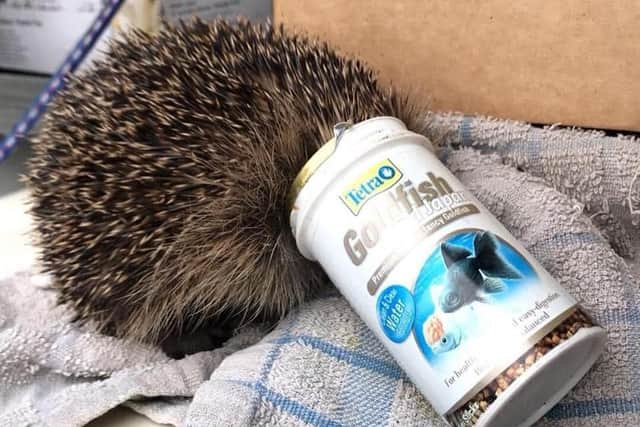 Now the Scottish SPCA is encouraging people to join the Paws on Plastic campaign.
The call comes as the charity reports a worrying increase in calls about litter this year, jumping by 17 per cent compared to last year.
Officers have already responded to nearly 120 call-outs involving animals and discarded rubbish since the start of 2021 – up by 20 per cent from the same period 12 months ago.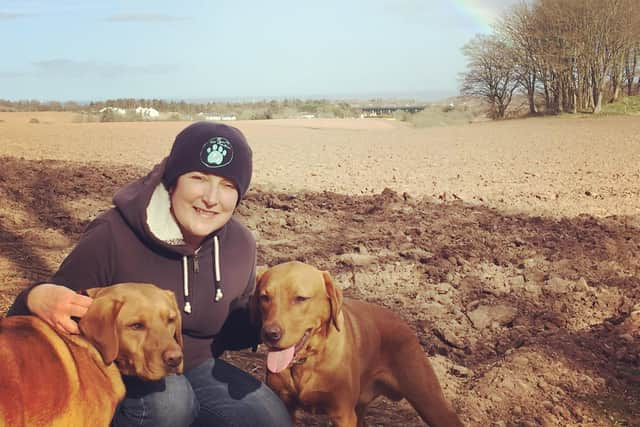 Scottish SPCA chief superintendent Mike Flynn said: "We get countless reports every year of animals ingesting or becoming trapped or caught in litter or discarded fishing wire.
"Some litter is a choking hazard or can cause damage and restrict an animal's ability to eat, which can lead to starvation.
"Animals can also ingest rubbish, which can be fatal.
"We issue guidance and advice to the public, asking them to be responsible around wild animals through our #WildlifeWise programme.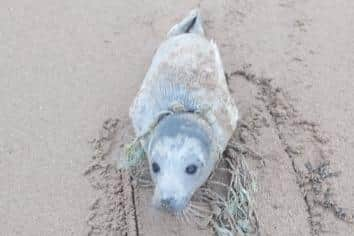 "The Paws on Plastic project is a fantastic extension of this and highlights the dangers litter can pose.
"We fully support Paws on Plastic and encourage people to take part.
"The positive effect it will have for wildlife and local communities will be tremendous."
Environmental charity Keep Scotland Beautiful, which also supports the scheme, has recently warned of a looming litter emergency – with data showing the number of significantly littered site has more than doubled since 2007.
The Paws on Plastic community has already attracted more than 20,000 members worldwide.
Founder Ms Montgomery said: "I started Paws on Plastic to help protect animals from the dangers of litter.
"As a responsible dog owner, I was walking my dogs with spare poo bags in my pocket and often noticed the same pieces of rubbish every day.
"It really just came to me that if I removed it, it made a difference and it could save a life.
"It's just fantastic that so many dog owners have joined the cause and wish to do their own wee bit to protect animals and our precious environment.
"The beauty of it is that it only takes a minute when we're out walking anyway, but with 20,000 of us it really does add up – to more than 30 million pieces a year, in fact.
"Our aim is that it becomes just a normal part of an everyday dog walk."
Anyone wishing to help the clean-up effort is advised to take care when picking up rubbish, which can be hazardous.
And you don't need a pet to get involved.
A message from the Editor:
Thank you for reading this article. We're more reliant on your support than ever as the shift in consumer habits brought about by coronavirus impacts our advertisers.
Comments
 0 comments
Want to join the conversation? Please or to comment on this article.