There had been calls to wipe out red deer on the 93,000-acre Stòras Uibhist estate, which covers the islands of South Uist, Eriskay and parts of Benbecula, due to the damage they cause to crops and gardens, their risk of causing road accidents and fears over the spread of Lyme disease.
Recent surveys, carried out via helicopter, put current deer numbers on South Uist at around 1,200 – more than double previous estimates.
The board of Stòras Uibhist had said they believed removing all the estate's deer was not necessary, and the population could be reduced through targeted culls.
However, around 200 members of the community company signed a petition demanding all the deer should go.
Now a vote organised by Stòras Uibhist has resulted in 140 votes backing a total cull and 379 against.
The outcome has been welcomed by the Association of Deer Management Groups (ADMG), which has a local group among its members.
ADMG chairman Tom Turnbull said the organisation was pleased voting had gone against an outright cull.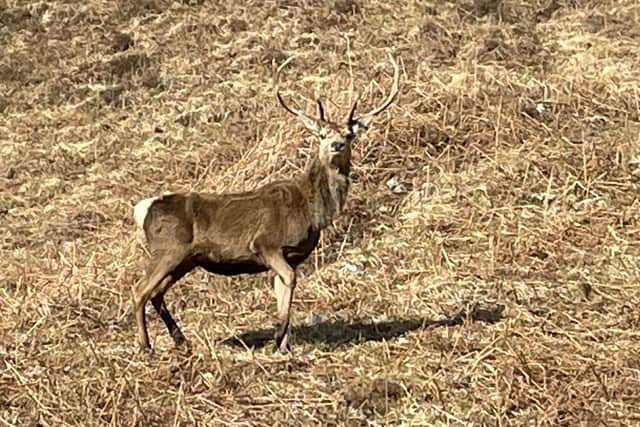 He added: "ADMG supports the South Uist Deer Management Group and has welcomed its ongoing commitment to reduce the deer population to a level that will be helpful to promote biodiversity and secure the jobs involved.
"As in all deer management groups there is a balance to be struck, and deer are an important component of our wildlife and an attraction for tourism bringing economic benefits to rural communities.
"Increased culls have already been undertaken this winter in a response to last year's helicopter count. This shows a proactive approach to deer management and towards meeting the concerns of the community."
Stòras Uibhist has recently reported "the highest cull numbers ever recorded", with 166 hinds, 53 calves and 97 stags killed.
South Uist has among the highest rates of Lyme disease in the country, according to NHS Western Isles.
The bacterial infection, which is carried in ticks, can cause a range of symptoms in humans – from a rash, fever, chills and headache to fatigue and muscle and joint aches.
Left untreated, more severe effects can occur – including facial palsy, spine and brain inflammation, irregular heartbeat and palpitations.