Emeritus professor David Bell says a new 18-hole championship course by Embo, near Dornoch in east Sutherland, would create much-needed local jobs and a "cluster economy" to keep young people in an area suffering from dwindling investment and an ageing population.
Scottish ministers rejected the original plans - led by US businessman Todd Warnock and golf course developer Mike Keiser - in February 2020 following a public inquiry. The development had previously been approved by Highland Council in 2018, against the advice of their officials.
(Note: Due to a production error, the print version of this story incorrectly identifies a picture of David Bell as US businessman Todd Warnock. Mr Warnock is not involved in the scheme)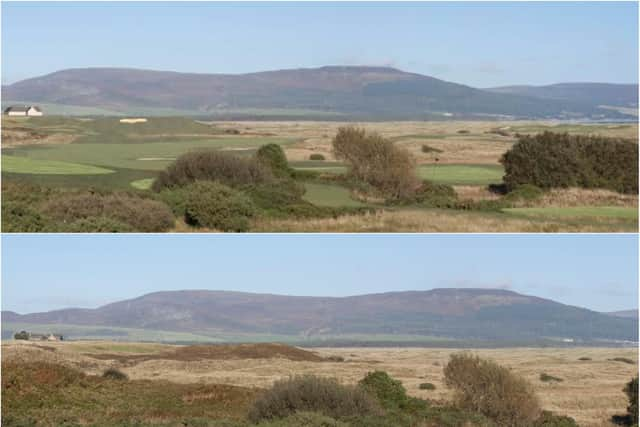 Environmental groups successfully fought the proposals, stressing that Coul Links contains a unique sand dune system home to rare and endangered plants and wildlife and that it lies within the Loch Fleet Site of Special Scientific Interest (SSSI).
A not for profit community group called Communities for Coul (C4C) is now hoping to resurrect the plans. They say discussions have taken place with Coul Farm landowner, Edward Abel Smith, about leasing the land which they insist would be properly managed and ecologically enhanced. A £20 million eco hotel - lodges with turf roofs and carbon off-set features - outside of the SSSI has also been proposed alongside the golf course.
Professor Bell, a Dornoch native who specialises in labour economics and fiscal federalism, told The Scotsman: "The economy is quite fragile here and tourism is a mainstay, more so than when I was young. For example, there was a mine and a woolen mill in Brora, and a big meat business in Dornoch - these are gone. So we have become much more reliant on tourism.
"Another big question is, does the pandemic change the business model and how might that happen? I guess the concern is that there won't be opportunities for young people. No one seems to be coming forward with any proposals other than Coul Links that would employ a significant number of young people, so you will end up with people who go to school and pass their Higher exams and go to university - and then they don't come back."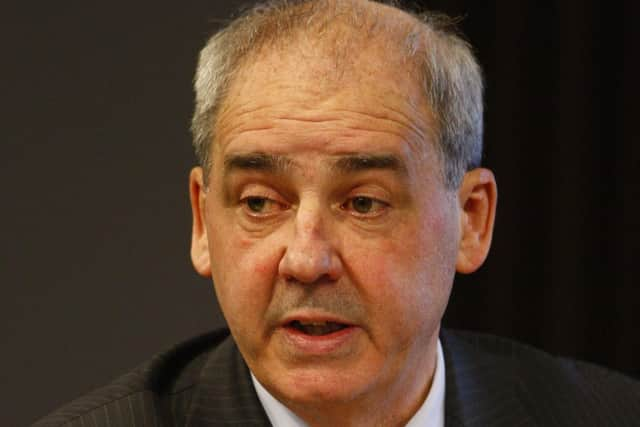 Prof Bell said the University of the Highlands and Islands Dornoch campus, which offers courses in golf management, adds to the idea of trying to build up a "self reinforcing economic cluster" - a concept he says has been agreed as part of the UK Industrial Strategy.
Gordon Sutherland, of C4C, estimates the golf course and associated new eco-hotel development could create about 180 direct jobs through full time roles such as greenkeepers, admin and hospitality and seasonal caddies, with potential additional jobs created through the revamp of other local accommodation. He highlighted that a professional economic study done as part of the previous application forecast up to 250 full time jobs in the Dornoch Firth area and up to 450 jobs in the wider Highland region.
Prof Bell says even 100 jobs would be a big change in employment prospects in east Sutherland. He also believes a development like Coul Links would create more local jobs than the proposed Sutherland spaceport. Development agency Highlands and Islands Enterprise, which is driving the spaceport plans, says on its website the launch site is expected to create 61 highly skilled local jobs in Caithness and Sutherland and estimates 250 jobs could be created at the regional level.
The economist says another top class golf course in the east Sutherland area could be the catalyst for more employment by encouraging visiting golfers to stay longer in hotels, play more local golf courses and spend money in businesses. The county boasts several quality golf courses like Tain, Brora and Golspie but Royal Dornoch is seen as the main draw, meaning golfers often travel there from their hotel in Inverness and leave again on the same day.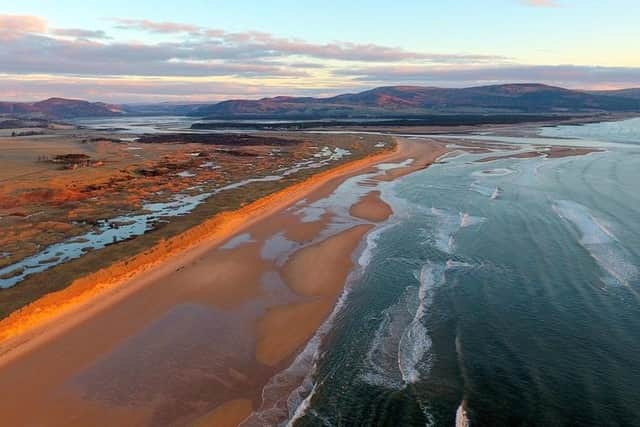 Prof Bell, a keen golfer himself, says the idea is that a Dornoch Firth "golfing destination" could be created.
New guidance 'could be significant'
Scottish ministers said the golf course plan would have supported economic growth and rural development but agreed with government-appointed planning officials that it would have "significant" effects on rare plant life, insects, wintering and breeding birds and the dune system.
The government said this "likely detriment to natural heritage" is not outweighed by the socio-economic benefits of the proposal.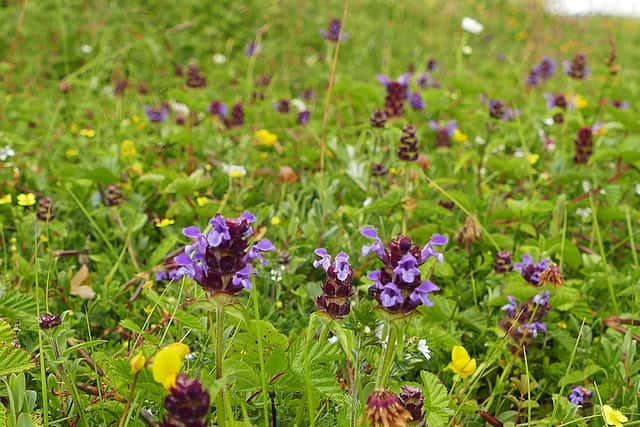 As well as the application site being subject to the SSSI designation, notified for its marine habitats and plant system, it is also designated a Special Protection Area and Ramsar Site which protect a range of non-breeding waterfowl and osprey and coastal features.
The government reporters also said the proposed development would not be of national significance in terms of the level of economic benefit arising. The local and regional benefits, they said, would not justify the adverse effects on the quality of these environmental designations.
But Prof Bell alludes to the principles of the Scottish Government's fourth national planning framework position statement, which sets out a new plan for what Scotland should look like in 2050 and was published in November. A draft is expected to be presented in the Scottish Parliament in the autumn.
Drawing on evidence received through engagement with various people and organisations, part of this position statement entitled 'better, greener places,' reads: "Our strategy should set out a new agenda for rural development, with flexible policies which reflect the diversity of Scotland.
"Active intervention is needed to tackle depopulation and the particular challenges for our most remote areas, along with careful consideration being given to further development in pressured and more accessible areas."
The government's position statement states the tourism sector has been "significantly impacted" by the pandemic, particularly in rural areas such as Argyll and Bute and the Highlands. It also says their future strategy and supporting policies will include a renewed focus on enabling sustainable development that helps strengthen the tourism sector.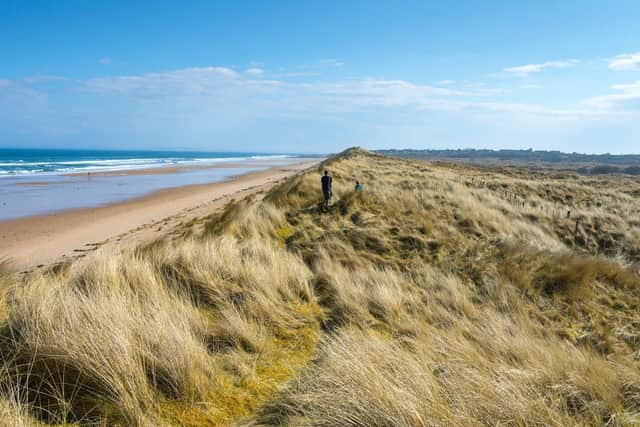 Prof Bell, who has previously been adviser to the Finance Committee of Scottish Parliament and House of Lords Economic Affairs Committee looking at financing devolution, said: "One of the main reasons Coul Links was thrown out was it was not a development of national economic significance.
"There is no planning application in Sutherland that could pass the test of being of national economic significance. At the last census there were only 12,650 people in Sutherland, approximately half the population that it had at the time of the Clearances. This means that there are around 6.2 people per square mile currently. That compares with 725 people per square mile in the UK as a whole.
"Sutherland is never going to get a new Amazon warehouse or other major economic development. The change in planning guidelines (through the Planning Scotland Act 2019) allows the use of depopulation as an argument to support planning applications. Sutherland faces major depopulation issues and this change could give it a way to retain more young people in the area. I think this guidance could be significant in assisting the (C4C) proposal."
The position statement also says the government intends to strengthen policies to protect and restore biodiversity and natural assets in Scotland, including locally important landscapes and nature conservation sites.
Mr Sutherland says C4C has come to an arrangement with landowner Mr Abel Smith, to transfer the land needed for the golf course to a community body should any future planning consent be granted.
Mr Sutherland said the Coul Links section of the Loch Fleet SSSI would then come under the stewardship of the local community to ensure the environment is properly cared for, and that funding for this would come from the golf course.
He says C4C is also looking at ways of mitigating any major issues raised by conservation groups without denigrating the quality of the golf course, which he stressed would have to be created partially within the SSSI in order to achieve the world class status required to attract the vital US market.
But environmental groups, including local opposition group Not Coul, say a golf course could be built on more elevated land about 200 metres further inland and away from the protected areas and still provide excellent views of the landscape and sea.
Mr Sutherland says any future investors for their plans would need to give the community a stake in the development which they say could create equity of between £50,000 and £100,000 a year. He says this money would be used principally to fund local business start-ups and expertise for young people.
Mr Sutherland said: "I thought this was a good idea before Covid, but I think it's almost crucial now that something of this nature happens."
Highland Council has the power to not accept another application made within two years of ministers refusing it, unless the application is significantly different to the previous one. Mr Sutherland hopes C4C may be in a position to submit an early application later this year.
John Campbell, of Not Coul, said: "The C4C Group and their expert economist do not appear to have accepted the very firm findings of a four week planning inquiry, conducted by two experienced reporters and attended by some of Scotland's leading scientific, ecological, and planning practitioners.
"The applicant's economic evidence yielded the rather obvious conclusion that any local investment would produce some local benefit. No surprises there. The application failed.
"Economics and jobs are not the point about Coul Links. It is not wasteland, available at the whim of golf course investors, as C4C seems to be saying. Coul Links is designated as an environmental world class treasure of the first order, having long established international, national and local protective mechanisms already firmly in place. No golf course can be built without infringing these designations, to their significant detriment. That was proved at the inquiry.
"In other words, the law and policy are on the side of Coul Links, and no amount of make-believe economics can change that. That conclusion is absolutely consistent with the decision of Scottish ministers.
"Not Coul is extremely sceptical about C4C's diverse aspirations for any planning submission in 2021. Much of the 'promotion' at the moment seems designed to get some traction for resurrecting something like the 2017 application.
"And as I say, that was the application that failed on every count. Nothing has changed."
Mr Sutherland said that although members of Not Coul appear to be commenting on the previous planning application, which he agrees has been decided, the second application will be presented in "very different circumstances."
A message from the Editor:
Thank you for reading this article. We're more reliant on your support than ever as the shift in consumer habits brought about by coronavirus impacts our advertisers.