COP26 travel blog: sustainable technology in the Highlands
Sustainable Scotland contributor Shaun Milne travelled around Scotland before the start of COP26 interviewing some of those who are already taking action to help make Scotland a more sustainable place. In his first dispatch, he explores the innovation taking place in the Highlands around renewables technology.
If I was going to embark on a trip looking at Scotland's sustainability then it always made sense to start in the Highlands. After all, where else can the contrast of wildlands and renewable technologies find a way to co-exist.
The weather can be harsh, there is a different mentality to those in the central belt and an overriding sense of respect for the region from those choosing to live here.
It is just this landscape and the complimentary challenges that first brought communications strategist Peter Kane to the area many years ago, making his home in Inverness.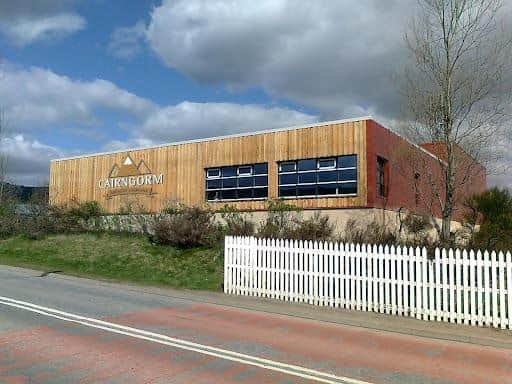 At the Kane Partnership he counts renewable energy companies among his clients and moved to home working during the pandemic, a combination he says has made him reassess his personal habits when it comes to energy.
He tells me: "Working with renewable companies and seeing how important renewable energy is for climate change, for net zero targets, for a better planet really brings home to you individually and as a company what you need to focus on, to do your own little bit as well as maybe working on a kind of corporate level to bring about some change as well."
"I think definitely during the pandemic it's something that's come more to the forefronts of our minds.
"Getting that split between normal home living and your work living from home has become really important because you have to, on a very pragmatic tax level, show what kind of energy is going towards your work situation.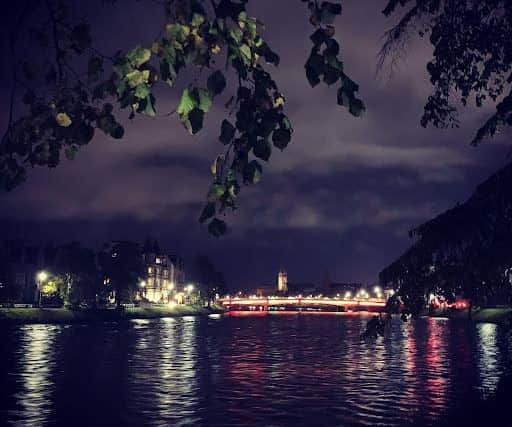 "But also, especially with the energy price rises, it's really important to see how you are using your energy and at what times of day to keep an eye on it. "
He says he's not surprised if others have chosen to make the same lifestyle choice.
"I think one of the things the pandemic has done for a lot of people is to help reassess priorities and we've been able to see the kind of differences in the world that climate change is bringing about, the problems that it's causing and so on," he admits.
"I had a client for instance who had smart meters installed and she couldn't believe how much their power costs zoomed up whenever they put the kettle on for a cup of tea, and they've even got to the stage where if they have three cups of tea being made, they'll put three cups of water in the kettle, and it's their smart meter that's alerted them to that, and it's done the same for me.
"More and more I'm hearing through clients and businesses we're working with about the benefits that they have achieved through having smart meters. So I think it's actually a no-brainer, it's something that can help you spot ways of doing your bit for climate change but also really being on top of costs."
He's spot on. A domestic smart meter comes with an accessible in-home display that can tell you exactly how much energy you're using in near-real time. Small businesses can also have a smart meter installed, though may not receive an in-home display.
He's even thinking of getting an electric car, just as soon as is practical. He said: "I would like to have gone down that route even earlier than what I'm looking at now."
A cool change in temperature is all too evident while heading down the A9 as I leave Inverness. There's already a dusting of snow on the mountains as I reach Aviemore, a place that prides itself on its environmental outlook.
It's where the Cairngorm Brewery is based, run by Managing Director Sam Faircliff who is also the co-founder of local group Highland Tourism. I ask her how aware are they of sustainability really?
"I think it's very important for us at Cairngorm Brewery, in particular because we are based in the Cairngorms National Park, so a lot of the decisions that we make are underpinned by sustainability," she says.
"We try really hard to reuse and recycle and we also look at the processes on a regular basis and review them and try to be as innovative and sustainable as possible.
"We're looking at the technology for PV Solar, electrification of our fleet, carbon capture from our fermentation process, we're also looking at switching from LPG to green hydrogen when that technology is available and that's a big consideration for us as when we're looking to increase our capacity we want to make sure whatever kit we are putting in is actually able to make the switch.
More than that though, she thinks it is essential for business leaders like her to drive a change in how firms operate.
"I think we've all got a responsibility in the Highlands to look after what is a beautiful, special part of Scotland", she adds.
"Conscious travel is about being conscious of the efforts being made by businesses they visit, that it becomes the norm, so you are able to see that's the way forward as opposed to just seeing it as a playground that can be used and abused. "
It's perhaps this sustainable spirit in the Highlands we need to tap into in Glasgow as well.
Join the energy revolution. Search: "Get a smart meter".