COP26 travel blog: powering sustainable homes in Aberdeen
Sustainable Scotland contributor Shaun Milne travelled around Scotland before the start of COP26 interviewing some of those who are already taking action to help make Scotland a more sustainable place. In his second update he travels to Aberdeen to find out about how homes can be made more energy efficient and how the oil and gas sector is transitioning towards renewable energy.
It would be very easy to dismiss Aberdeen as the bogeyman when it comes to sustainability. After all, there seems no end in sight to it producing oil and gas at a time when the science tells us to go the other way.
But I wanted to come here to get a proper sense of how those living and working in the city felt. After all, if Scotland can't take the Granite City with it, then making that transition to a low carbon future will be all the harder.
Often in such situations we look at the arguments for and against, policies and costs. But if we looked at the people instead, we might find they share many of the same common problems regardless of geography.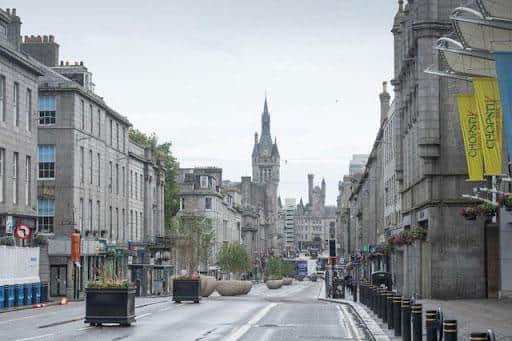 "Fuel poverty is a big issue especially with events of the last 18-months - between Covid and Brexit, there's a lot of issues. Folk are stuck at home, they are probably using their utilities more," Alexander Carle tells me.
He is the Asset Team Lead for Grampian Housing Association and has a keen interest in sustainability.
He knows the work he and his team do can make real differences, which is why they are looking at everything from thermal paint to smart meters, which can help people to take action to reduce their energy usage and costs.
Prepay smart meters can also make it easier for customers to top up: via their mobile, online or at the shop. With a prepay smart meter, it's also easier to keep track of your remaining credit, helping to make managing your energy use even easier.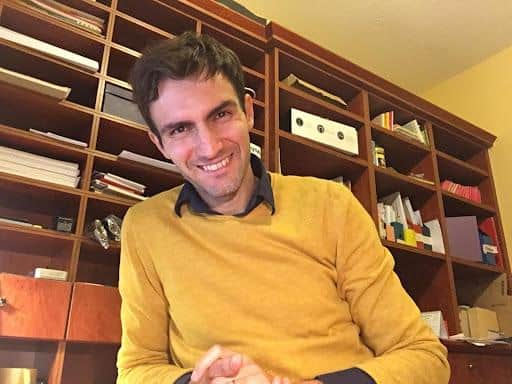 He said: "It also allows remote reading of the meters which really helps us at changing of tenancy because we've got the meter reading from when the tenant moves out to when we've actually finished the work and the new tenant moves in, without actually having to physically go to visit the property.
"And just clearing the debt is easier with smart meters for us."
He's lucky in that he was able to build his own Passive Haus designed home on the outskirts of the city, and drives an electric car. But he tells me it's these lifestyle changes that allow him to have a clearer vision of how to help Grampian's 5000 or so tenants.
He explains: "The customer is used to gas, you put it on and programme it, it's very easily understood. The air source or electric heating is not so easy to work out. We need our customers on board.
"We're probably thinking we're going to have to do some kind of 'Just Transition' from fossil fuels to electric.
"So we're going to have to look to see if we will need additional measures, be that solar panels and battery storage, the latter I think is key and possibly not as understood because you can really manage the grid then."
That could be future proofing too, he predicts: "I actually think utility companies might supply these things at some point, top up your battery when electricity is cheap or something.
Battery storage, along with other measures such as smart meters, are all important parts of establishing a smart energy system – something that will be essential for Britain's commitment to reaching net zero.
As for the city, he says: "I do think we need to transition away from gas and oil. I watch Greta Thunberg, I watch all the David Attenborough programmes and you worry about the receding Arctic, and the trees that are getting cut down. And I do think we need to change our culture, we need to turn around the damage we have done.
"There's a worry about jobs up in Aberdeen, but I feel like I've got an insight into what the future holds, and there's more than enough jobs for everyone. The transition to air source heat pumps, ground source … we need plumbers, electricians, if it's a hydrogen gas mix, again it's not a huge transition from oil and gas to that industry."
Alf Martinez-Felipe helps lead the Centre for Energy Transition and is a Senior Lecturer in Chemical Engineering.
He too believes change is in the wind, and he thinks the city is already embracing it.
"This energy transition has to be inclusive, we need to include all the sectors," he says, adding: "I think the energy sector is already on board, even more than conventional sectors.
"Here the oil and gas sector is absolutely convinced they need to be part of this process. They are making great investments in green hydrogen for example, with wind turbines in the north sea, but also investing in biomass projects.
"The technology now is probably ahead of this green integration and the problem is that both consumers and producers must walk this way almost simultaneously, because if there is not a market for these kinds of energy then it is very difficult to produce at a reasonable cost."
"But I think this energy transition has to take place globally and it's going to be different in each part of the world. It is all about connecting some of the dots and making this a global success for everybody."
Join the energy revolution. Search: "Get a smart meter".