Climate change: Scotland's Makar joins poetry and paper protest at Scottish Parliament in Edinburgh to demand more environmental action from SNP ministers
Scotland's national poet is joining writers, artists and activists in a demonstration at Holyrood to call for greater action to tackle climate change.
The group, from Paperboat – a collective of writers focused on nature and the environment – will use words, music and visual art to highlight the plight of the planet and demand greater efforts to stave off ecological breakdown.
Poet and essayist Kathleen Jamie, who was appointed Scottish Makar in 2021 and appeared at the United Nations climate summit COP26 when it was staged in Glasgow that same year, will read out a brand-new piece she has written for the protest, which will be staged next week in the lead-up to First Minister's Questions (FMQs).
A large model of a boat, made from papier-mâché by artist Margherita Orso Pletti, will be on display to bring attention to the protest. A flotilla of 1,000 smaller paper boats, made from the pages of old books and magazines and inscribed with messages of climate hopes, will be brought along and presented to MSPs of all parties.
Music will be provided by award-winning musician and writer Karine Polwart, and Stephen Deazley, director of Love Music Community Choir, with the Paperboats Choir.
The demonstrators are encouraging members of the public to contribute their own messages of climate hope and to come along and show their support outside the Scottish Parliament in Edinburgh on Thursday next week, from 9.30am to 11.30am, ahead of FMQs.
Members of the group have also written to MSPs to push for action ahead of COP28, being held in the United Arab Emirates from November 30 to December 12. The Paperboats group took their name from a poem written by Jamie for COP26.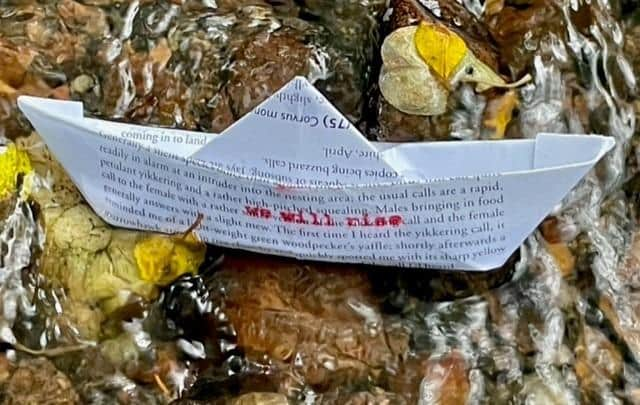 They describe themselves as Scotland-based, but global in outlook, "writing to affirm the astonishing life of this planet".
A Paperboats spokesperson said: "Since COP26, few commitments have translated into meaningful action. There were more oil lobbyists at COP26 than delegates from any single nation.
"COP28 is due to be held this month in Dubai, at the heart of the oil economy.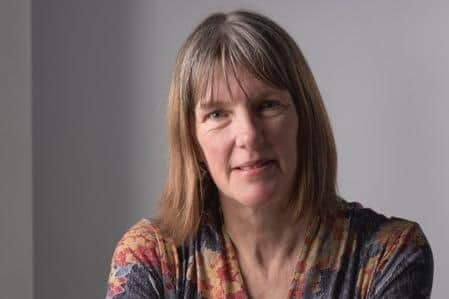 "The Scottish Government too, who promised to be a world leader on climate change, is not meeting its own climate targets. It needs to stand firm in opposition to new oil and gas developments in the North Sea and support a fair transition for Scottish oil workers.
"Meanwhile, the climate and ecological emergency accelerates faster and more fiercely than our scientists predicted. Global leaders are failing to secure a liveable planet for our children, and the world's poorest and most vulnerable people on the frontline of climate change suffer drought, crop failure, wildfires, floods and storms.
"We are desperately worried about the impact that the existential threat of climate breakdown, and continued political inaction in the face of it, is having on the mental and physical health of our young people, driving many to take more extreme direct action. In short, we are failing our youth.
"The Paperboats Campaign, which launched at the Edinburgh International Book Festival this summer, is our response to this."
Paperboats founding members include Jamie; authors Sandy Winterbottom, Merryn Glover, Linda Cracknell and Karen Lloyd; poet and creative writing tutor Chris Powici; conservationist, naturalist and author Polly Pullar; poet and author Leonie Charlton; Scots writer and poet Elaine Morrison; musician and poet Ruth Irons; and conservationist Tom Bowser, of Argaty Red Kites rewilding estate in Perthshire.
Comments
 0 comments
Want to join the conversation? Please or to comment on this article.