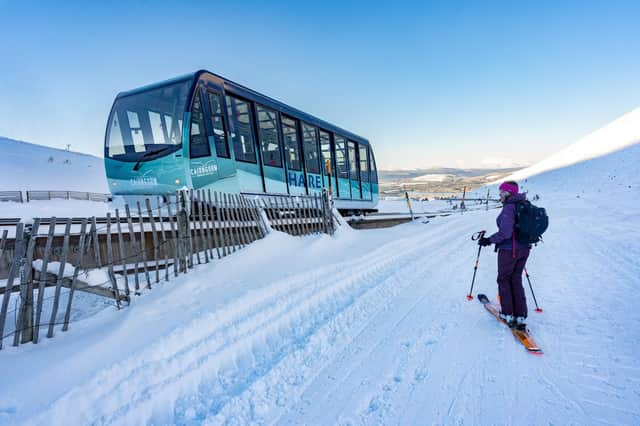 The Scottish Avalanche Information Service (SAIS) says that avalanches are occurring more frequently, with storms playing a part in the increased risk.
Speaking to the BBC, the forecaster warned that even with less snow the risks can remain high often higher up towards the mountain summit.
SAIS Coordinator Mark Diggins said: "I would say what we are experiencing now is really rapid changes from one extreme to the other, both in terms of temperature and wind speed, and in the snow amounts.
"For us putting out forecasts, which are offered for a 24-hour period, the hazard could be considerable when we put it out and then the next day it has all been transformed and its a lesser hazard."
SAIS, which monitors six mountain areas across Scotland, says that recent heavy snowfall followed by swift snowloss had seen the risk go from "considerable" to "low" in a matter of hours.
Reports from Torridon indicated that burns and rivers have recently been swollen by heavy snow melt, with temperatures in Lochaber also rising rapidly.
Mr Diggins said that the average temperature for January and February at the top of Cairn Gorm was around two degrees higher over the last 30 years than during the previous 30 years with the snow line creeping further and further up the mountain.
He said: "What we are seeing generally speaking is the snow line, that was quiet low in the past, is now much higher so we are not seeing those cues that we generally got to start thinking about any avalanche hazard."
Dr Mike Spencer looks at financial and climate challenges with the Smart Data Foundry, at the University of Edinburgh.
He says there is clear evidence that Scottish winters are definitely changing.
He said the Snow Survey of Great Britain, which took place between the 1940s and the mid 2000s, had shown a clear decline in the number of days snow lies since the 1990s.
Snowsports have been thriving in Scotland's mountains in recent years, with many flocking from across the UK to ski or snowboard in Cairn Gorm, the Lecht, Glen Nevis, Glencoe, or Glenshee.