Climate change: How a wee Scottish doggie can 'gently' teach children about the climate crisis
A new Scottish picture book aimed at helping explain the climate crisis to young children is being released this weekend to coincide with World Earth Day.
Scotty Plants a Seed, penned by best-selling author Conn Iggulden with artwork by illustrator Lizzy Duncan, is being published by Argyll-based firm Little Door Books on Saturday.
The story, originally conceived for the COP26 climate summit in Glasgow, follows the adventures of Scotty, a cheeky wee Scottish terrier who gets blown onto the Isle of Mull during a fierce storm.
When a fisherman gives him an old collar with ancient writing on it, Scotty is whirled off on a series of extraordinary journeys with his best friend Owl.
Crotchety old Owl loves trees – he lives in one – and the collar whisks them away to India to see the banyan, to Brazil to see the last tree standing and to East Africa, where new seedlings are sprouting into fresh forests.
It's hoped the tale will educate children of nursery and early school age about climate change without scaring them and at the same time inspire a new generation of environmentalists.
Based near Oban, Little Door Books is a Saltire award-winning children's publisher run by husband-and-wife team Alan and Susan Windram.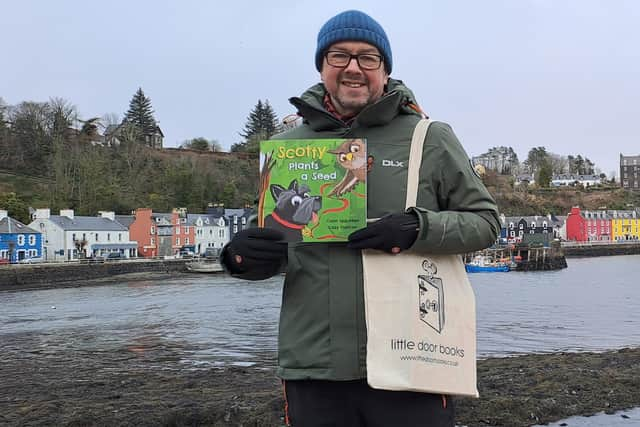 Aimed at children aged three to six, it highlights simple changes everyone can make to protect the planet.
He said: "It is a beautiful tale which emphasises to little ones in a non-threatening way that nobody is too small to make a difference, and no difference is too small to make when it comes to saving our planet – an inspiring message for young children during a time when so often messaging surrounding the environment is negative and overwhelming."
Mr Iggulden, who wrote popular compendium The Dangerous Book For Boys, said: "Scotty is about hope – in the future, in our ability to solve problems.
"The little things we choose to do are the ones that matter most."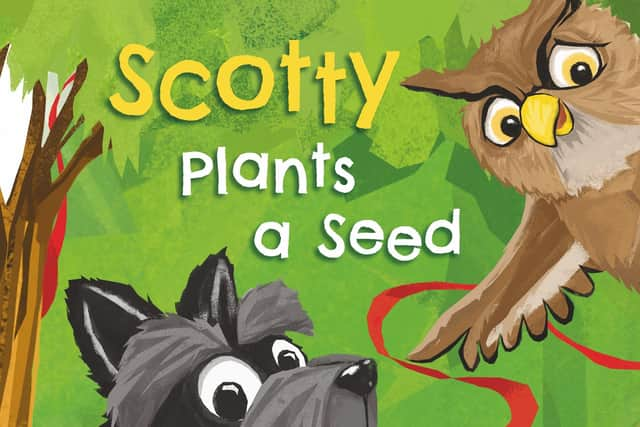 Ms Duncan, who has worked on projects for the BBC, Channel 4 and publisher Harper Collins, added: "When I read Conn's story of a little dog with a big heart I knew that this little pup could make a difference.
"Scotty has been an absolute passion project for me and so much fun to illustrate.
"The message that making small changes can make a big difference is an important one.
"Scotty's adventures will encourage us all to get out there, look after our planet and plant a seed."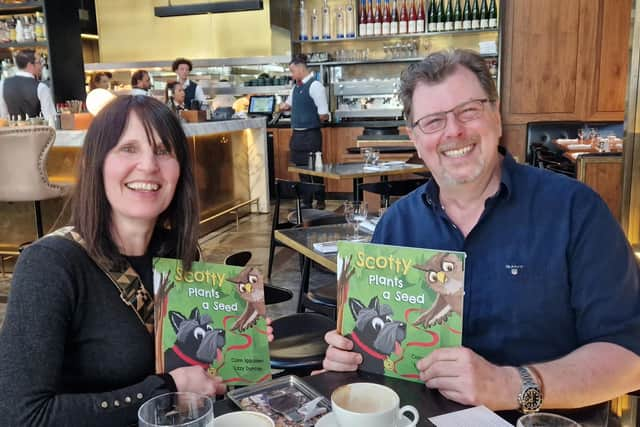 The book is printed on uncoated sustainably produced paper, and is available to order.
Mr Windram added: "Although the issues of the wider world can sometimes feel remote from us in the Highlands and the children in the schools, there is an increasing focus on the small things we can all do to make an impact.
"Whether this is beach-cleaning, recycling, looking after our own natural resources or just planting a seed.
"It has been a joy and a privilege to work on this book and hopefully in some small way to inspire the next generations to be like Scotty and make a difference.
"We owe it to our world and the young people who will inherit it."
Comments
 0 comments
Want to join the conversation? Please or to comment on this article.