Citizens' assembly sets out vision for green and pleasant Scotland
Urgent changes to the way we live, what we eat and grow, the taxes we pay and how we travel and work in the future are necessary to help Scotland tackle climate change and achieve a greener society, according to a new citizens' assembly of ordinary Scots.
Measures include ending use of fossil fuels, reducing the amount of meat in our diets, switching to low-carbon transport, rolling out high-speed broadband, investing in innovative technologies and cutting the amount of new goods we buy.
The findings come from the interim report from Scotland's Climate Assembly, which has brought together people from all walks of life, age groups and regions across the country to learn and discuss how the nation can tackle the climate emergency "in an effective and fair way".
It is Scotland's second citizen's assembly but the first to consider climate change.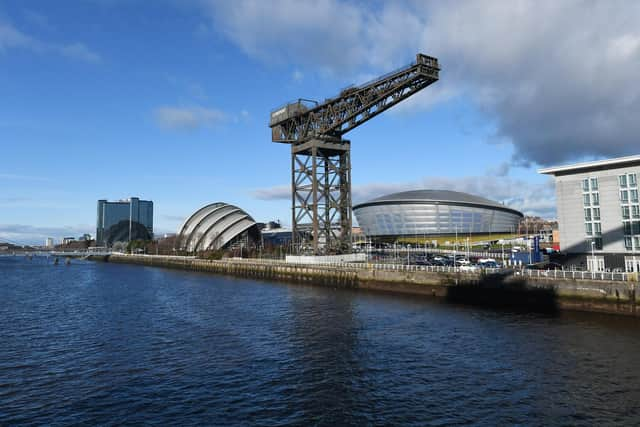 Members, who were randomly selected to represent the wider population in terms of demographics, considered evidence in three areas: diet, land use and lifestyle; homes and communities; and travel and work.
The report contains recommendations agreed after seven weekend-long virtual meetings and evidence sessions over the past few months.
It sets out 16 goals for reducing climate impacts in a fair and effective way.
The aims cover a broad range of issues, including household heating, emissions, land use, taxation and the economy.
It gives a detailed overview of the changes members say are now essential and is being presented to the Scottish Parliament today.
The report states: "The climate emergency is a real and urgent issue that cannot be ignored.
"It requires immediate action at all levels of society.
"If we fail to act now we will fail our current and future generations, in Scotland and across the world."
Social Bite founder and homelessness activist Josh Littlejohn and Iona Community leader Ruth Harvey are conveners of the assembly.
"I am full of admiration for the contribution members of the assembly are making to Scotland through their hard work and determination in grappling with so much complex, technical evidence," Ms Harvey said.
"This is a learning journey I believe all of us in Scotland now need to take together.
"For the first time, ordinary folk are today setting out for our parliament a concrete program so that Scotland can take the lead in tackling the climate emergency."
Professor Iain Stewart helped guide members through the learning journey as the assembly's lead communicator.
He said: "Scotland's Climate Assembly is about more than just getting to grips with the economic, social and environmental choices our nation faces in response to the climate emergency.
"It's about gaining a better sense of how we in Scotland view our place in the wider world – our roles and responsibilities as global citizens on a planet that is rapidly transforming.
"Our members have admirably risen to the task in challenging circumstances, crafting a series of well-informed, thoughtful goals for climate action."
Scotland's Climate Assembly is the first of its kind to be held completely online, which has allowed people from some of the most remote areas to get involved.
It is also the first assembly to include young Scots, through a partnership with the Children's Parliament.
The assembly's full report, detailing recommendations for action, is due to be published after the Scottish elections in May.
A message from the Editor:
Thank you for reading this article. We're more reliant on your support than ever as the shift in consumer habits brought about by coronavirus impacts our advertisers.
Comments
 0 comments
Want to join the conversation? Please or to comment on this article.