But achieving the goal will require a clear strategy and up to £9 billion in investment, as well as effort, commitment and collaboration between businesses and government.
Released today, the Scottish Net Zero Road Map (SNZR) is a blueprint for how the country's heavy industry can achieve carbon neutral status by 2045.
Produced by Neccus – an alliance of industry, government and experts, dedicated to decarbonising the sector – the report covers 28 industrial sites spread across 11 different industrial sectors and 14 local authority areas.
It includes most of the top 25 largest emitters in the country, which collectively produced more than three quarters – around 8.6 megatonnes – of Scotland's industrial greenhouse gas emissions in 2019.
These include power plants, chemical and plastics manufacturers, whisky distilleries, waste facilities and cement works.
The road map, which has taken two years to complete, sets out a comprehensive plan for the actions required to achieve net zero by 2045 – five years ahead of the UK target. MP John Lamont, the UK's under-secretary of state for Scotland, will address audiences at a launch event for the report in Edinburgh today.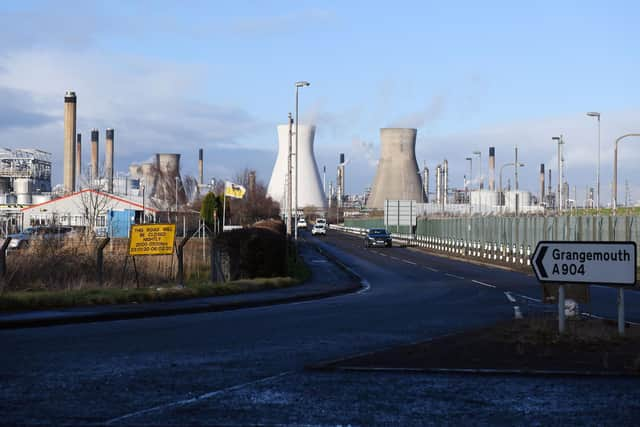 He said: "Projects like the Scottish Net Zero Roadmap are vital to achieving our net zero ambitions and supporting economic growth across the country. This work, supported by funding from the UK Government, provides a clear path for Scotland's largest industrial emitters to move to net zero.
"Together we can make Scotland and the UK a world leader in clean energy transition."
Neccus chief executive Ronnie Quinn added: "Scotland's net zero target is ambitious, and this report is a crucial step in identifying the challenges we face and the opportunities we have to reduce emissions across Scotland's industrial sectors. I look forward to discussing how we can work together to turn the report's recommendations into action."