Call for Scotland to become world's first Rewilding Nation
Three out of four Scots would like to see huge swathes of the country returned to natural wilderness, a new survey has found.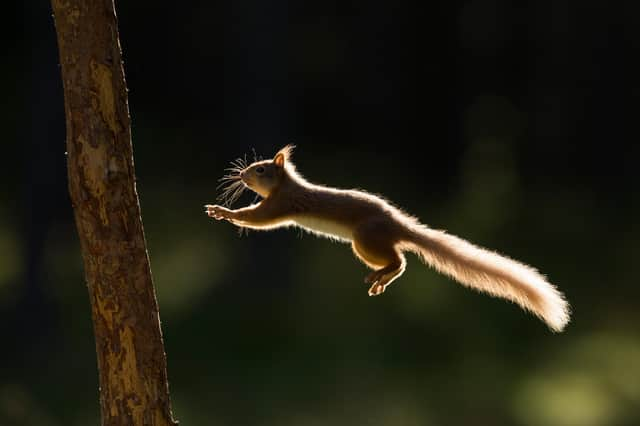 The poll, conducted for the Scottish Rewilding Alliance – a coalition made up of more than 20 organisation – shows that 76 per cent of people in Scotland support the large-scale restoration of nature to the point it's allowed to take care of itself.
The findings come as the group launches a new campaign for Scotland to be declared the world's first Rewilding Nation, with a commitment to returning 30 per cent of the country's land and sea to a natural state within a decade.
The calls come in the run-up to COP26, the United Nations climate change summit, due to be held in Glasgow this November.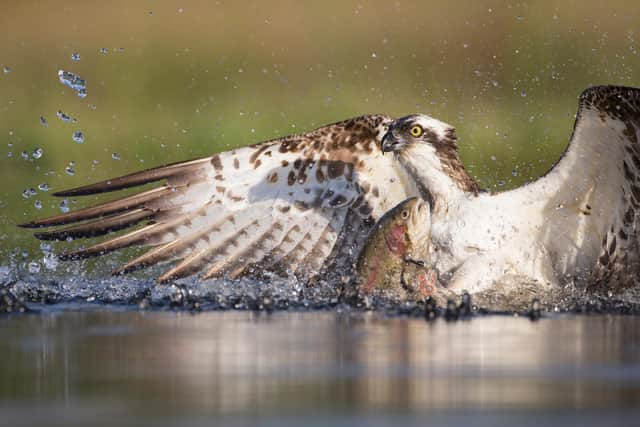 Surveys show habitats and species are being wiped out at an alarming rate in Scotland and across the world, with recent reports showing steep and ongoing declines in many plants and animals.
Estimates suggest that around one million animal and plant species are now threatened with extinction globally.
In Scotland, iconic wildlife such as wildcats, capercaillies, red squirrels and great yellow bumblebees are in grave danger of vanishing for ever.
The United Nations has declared 2021-2030 the decade of ecosystem restoration, while the Scottish Government has committed to bold action to tackle the crisis facing biodiversity through its Edinburgh Declaration.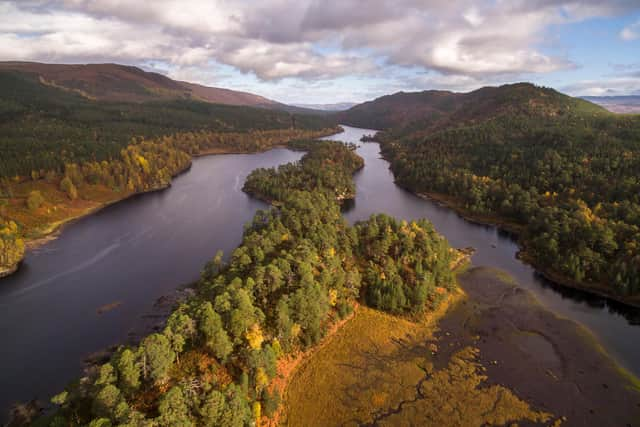 Native woodlands cover just four per cent of Scotland, while around a quarter of the landscape is severely depleted of natural life – devoid of the forests, peatlands and rivers that should be there.
Rural landscapes also support fewer people today than in the past.
Now conservationists are urging greater action to save Scotland's natural assets, claiming the country could be a trailblazer for the rest of the world.
They insist rewilding at least 30 per cent of land and sea by 2030 can be achieved by restoring and expanding woodlands, moorlands, peatlands, rivers and marine habitats, and without loss of productive agricultural ground.
"The world faces overlapping nature, climate and health crises, but Scotland has the opportunity to show bold leadership by becoming the world's first Rewilding Nation," said Steve Micklewright, chief executive of the Trees for Life conservation charity and convener of the Scottish Rewilding Alliance.
"We have the space, political influence and public backing to become a world leader in saving nature and ourselves."
Hugh Raven, chair of sustainable fisheries campaign group Open Seas, said: "The new opinion poll shows people know that nature's health is our nation's wealth.
"Incentivising lower-impact fisheries around our coastline would help degraded habitats and fish populations recover, and regenerate our harbours and coastal towns."
Rebecca Wrigley, chief executive of coalition member Rewilding Britain, said: "It's past time to reboot our relationship with the natural world, and Scotland can lead the way.
"By working with nature instead of against it, rewilding can restore life to hills, glens, rivers and seas – while tackling climate breakdown and offering fresh opportunities for farming and local economies."
A message from the Editor:
Thank you for reading this article. We're more reliant on your support than ever as the shift in consumer habits brought about by coronavirus impacts our advertisers.