Beer and Berries: Food, drink, music and hands-on events on the menu at Arbroath festival
Ever fancied trying your hand at water-divining? Maybe you would like to know the best tunes to play when you want to summon rain. Or perhaps you just want a great day out with delicious local food and drink, rousing music and fabulous surroundings.
All that and more is on offer at the annual Beer & Berries Festival, which takes place in Arbroath this Saturday.
With the theme Water and Time, this year's festival has a packed programme that includes expert talks, workshops, demonstrations and readings – with plenty on offer for all age groups.
The one-day event is being staged at Hospitalfield, one of Scotland's most important Arts and Crafts houses, which has a long history with the creative arts and links to some of the country's finest artists.
Among the many highlights are a summer banquet where visitors get to dine outside in the beautiful grounds of the historical house and enjoy a menu inspired by the abundance of seasonal produce grown on site and sourced from across the region, as well as live music performances.
Special guests include television presenter and horticulturist Kirsty Wilson, a host on BBC Beechgrove and garden manager at the Royal Botanic Garden Edinburgh, who will be offering expertise and advice on how to design and plant a rain garden and explaining how they can be used to capture, filter and manage water-flow and enhance biodiversity.
Agricultural scientist Derek Stewart, director of the Advances Plant Growth Centre at the James Hutton Institute, will be sharing his academic insights and highlighting the environmental benefits of vertical farming.
Professional dowser and geomancer Grahame Gardner will host a workshop demonstrating the basics of water-divining, with participants shown how to use the pendulum, L-rods and other dowsing tools.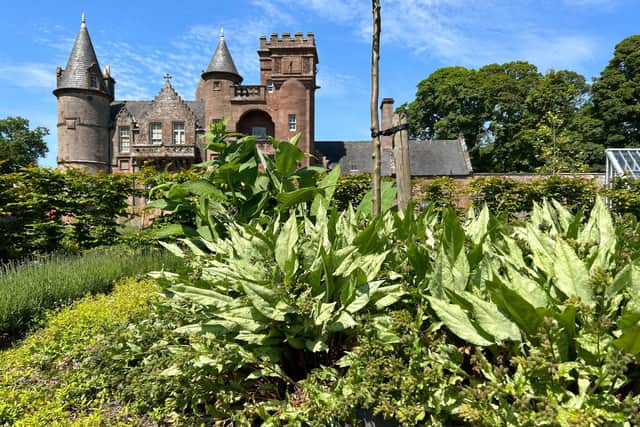 Visitors can hear about the cultural significance of water deities and join a discussion about the changing relationship with water with author and cultural anthropologist Veronica Strang.
Sound artist Bint Mbraeh will showcase her research into rain-summoning music and perform a sound-art composition.
Festival-goers can even try watercolour painting with dyes from Hospitalfield's own Physic garden, join a writing workshop and immerse themselves in some watery acoustics.
"It's the height of summer and Angus is bursting with fruit and full of grain," said Hospitalfield director Lucy Byatt.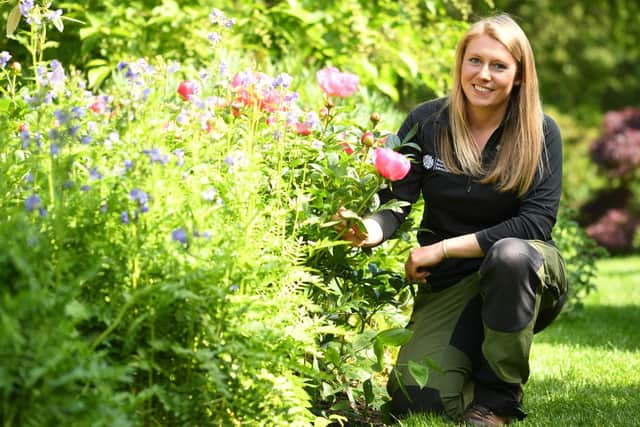 "Beer & Berries is a perfect opportunity to celebrate the rich food and drink culture that is so abundant across Angus and Tayside, especially at this time of year.
"As well as delicious local produce, there is live music and a chance to enjoy the Hospitalfield garden in bloom."
Dowser Grahame Gardner said: "Most people associate dowsing with finding water, yet it has a variety of uses in everyday life."
He says his introductory workshop will provide a grounding in the use of dowsing tools and show people how to "integrate the principles of dowsing into your life and work, enhancing your intuition and decision-making skills".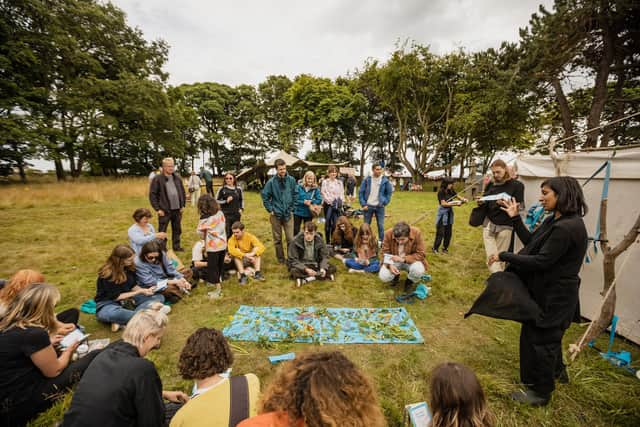 Author and cultural anthropologist Veronica Strang said: "My talk will explore how and why many societies moved from worshipping 'nature' to exploiting and destroying it."
Comments
 0 comments
Want to join the conversation? Please or to comment on this article.