Avalanche warning in Pentland Hills as striking image shows full depth slab avalanche on Turnhouse Hill
Local mountain rescue volunteers are warning of an avalanche risk in the Pentland Hills.
Tweed Valley Mountain Rescue Team (MRT) leader, Dave Wright, took this striking photograph at 3:30pm from his Penicuik home following an avalanche today on the south slope of Turnhouse Hill.
Snow melted by the sun has created a weak bond between the wet grass beneath and the layers of wind blown snow slabs on top.
The image, shared on the Tweed Valley MRT Facebook page, shows the uppermost section from where the snow slab has moved down the mountainside exposing the grass – a full depth avalanche.
Mr Wright urged a word of caution to any off-piste walkers and cross country skiers who have been using the Pentlands – and other hills – of late to exercise, although acknowledged they tend to be well equipped and understand the risks.
He said: "Even a half metre of snow falling towards you can knock you off your feet and if you bang your head and lose consciousness, there is a realistic chance it could be a life threatening situation."
Mr Wright described it as an unusual sight but highlighted that avalanches can form anywhere in the UK - not just Scotland - where there is a slope with an angle of more than 30 degrees and "significant snowfall."
He says avalanches are more common in the afternoon when the sun melts the snow, adding: "I think people should be cautious wherever there are significant snow drifts on an open hill."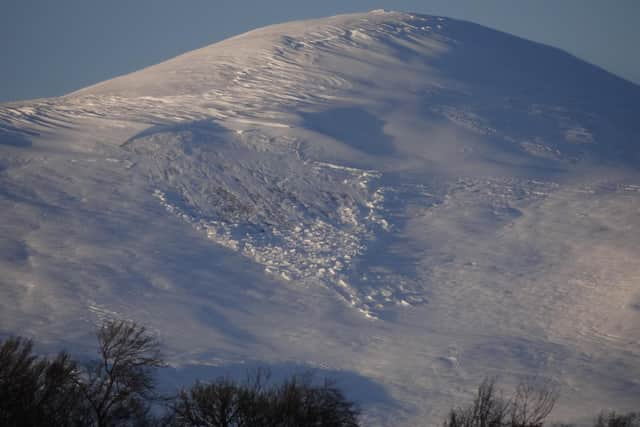 More information about avalanche recordings, awareness and forecasts can be found on the Scottish Avalanche Information Service website.
A message from the Editor:
Thank you for reading this article. We're more reliant on your support than ever as the shift in consumer habits brought about by coronavirus impacts our advertisers.