Asulox: Scottish farmers reach tipping point over delays on bracken herbicide decision that 'could cost lives'
The Scottish Government is yet to confirm whether or not it will give permission to farmers to use a herbicide to help them control bracken.
Land managers are crying out for the Scottish Government to hurry its decision on granting permission for the use of a chemical to control bracken, which they say is a major threat to biodiversity and people living in rural communities.
Asulox is a herbicide used in aerial spraying to manage invasive bracken – a fast-growing weed that needs to be controlled every summer.
Farmers have repeatedly warned the spread of the plant brings with it a higher risk of tick-borne diseases such as Lyme's disease and Louping ill, which can have devastating consequences for humans, livestock and wildlife.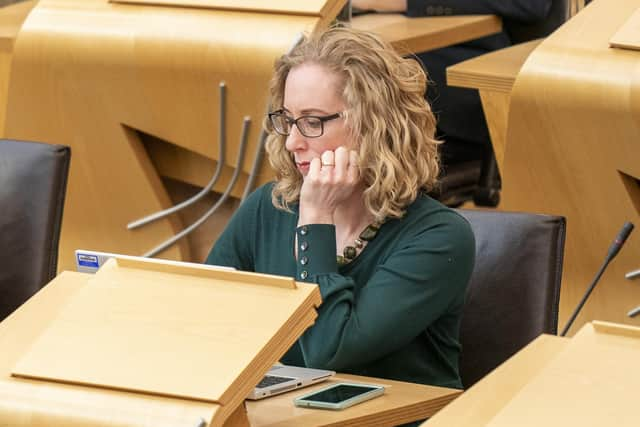 Former president of the National Farmers Union Scotland, Jim Walker, who is in his 50th lambing year, said: "This year is undoubtedly the worst I have ever seen for tick infestation of ewes and lambs."
Experts have said there is a short window for when Asulox is most effective on bracken, which starts on July 1. One week into June, the Scottish Government has still not confirmed whether or not land managers will be able to use the herbicide to control the weed.
The Scotsman understands the UK Government is on the brink of approving the chemical use in England. Mr Walker said arguments for alternative control methods on difficult, inaccessible, often steep hill terrain is "absolute nonsense".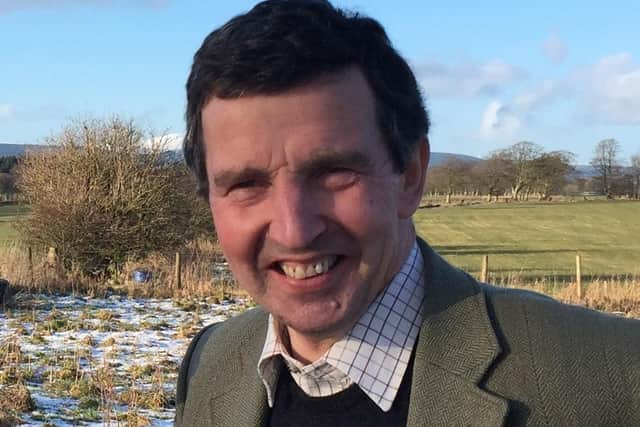 He said practically there was no other way to get to these specific sites other than through the use of a helicopter targeting the areas with the chemical.
"This decision will cost lives of farmers and their employees either directly through tick infestation, or indirectly when they try and cut bracken with machines in areas that are unsuitable for machinery – the only other option right now – and have serious accidents."
Simon Thorp, a representative of the Bracken Control Group, said the delay in a response from the Scottish Government was "completely unacceptable".
"Farmers and landowners need to plan ahead," he said. "We really, really need to know."
Mr Thorp said last year, ministers gave the green light for Asulox on June 21. The last-minute decision was stressful for farmers who, after being granted approval, had "a whole load of paperwork to go through after that".
"These things take time," he said. "It's completely unacceptable because I have been asking the Scottish Government about this since October last year in order to avoid this mad rush, and here we are again. It's too little, too late."
Asulox has been used in the UK for some 60 years, he said. Concern has been raised about the endocrine disruptor status of the chemical – the impact it could have on hormones.
But Mr Thorp was quick to add: "The issue is not about Asulox – it's about bracken and the impact bracken is having on biodiversity and humans.
"There are ongoing studies into the material that comes out of bracken and it's link to cancer and the impact it has on water quality. As a plant, it also smothers everything, and tick numbers are increasing dramatically because there is a strong link between them and the plant.
"We need to find a balance of the risk. Yes, it's a herbicide, but the downsides are reasonably benign when you look at the impact of bracken."
SNP MSP Fergus Ewing, who has been pressing the Scottish Government to make a decision, said he expects the UK Government will grant permission for Asulox.
He said there was a widely-held belief in industry circles that co-Scottish Greens leader Lorna Slater, who is heading the decision on Asulox, is "trying every ruse and manoeuvre to refuse permission, but to try to blame the Health and Safety Executive, the UK Government – or, in fact, anyone else but herself."
Ms Slater announced that evidence on Asulox was divided and that she was asking the James Hutton Institute (JHI) to "undertake a rapid evidence review".
JHI said it had only been asked whether there was any new evidence on the use of Asulox, and there wasn't.
The minister also said Asulox was banned in Ireland, which it hasn't been. Experts, including Mr Thorp, confirmed it is still being used.
Mr Ewing added: "This is a very, very serious matter. If these problems were to occur in a city, the Scottish Government would be all over this. But where its rural, it does not seem to matter much.
"If the UK Government approve this treatment, surely the Scottish Government must do so too."
A spokesperson for the Scottish Government said: "The Scottish Government recognises concerns about the potential risks of uncontrolled bracken in Scotland, particularly in relation to tick populations.
"We are aware of the importance of effective pesticides when used as part of an integrated approach, and our position is guided by regulation and scientific evidence.
"Asulox is a herbicide with no current EU or UK authorisation – an emergency authorisation of the product is required to meet specific legislative conditions, to ensure a high level of protection for human health and the environment.
"HSE has undertaken that assessment process, and as the UK regulator for pesticides, is responsible for assessing emergency authorisation applications across the UK, including for the Scottish Government."
A UK Government spokesperson said an application for emergency authorisation to use Asulox for bracken control had been received, but that no decision has yet been made.
Comments
 0 comments
Want to join the conversation? Please or to comment on this article.