Assynt community trust warns more generous sums required for rural housing in Highlands after securing funding
A community group in Scotland's north-west has called on the Scottish Government to be more "open handed" with funding for affordable housing projects in some rural areas because of the complex terrain.
The Assynt Development Trust (ADT) bought 55 acres of Church of Scotland land to build on near Lochinver in 2021 with funds from the Scottish Land Fund. Its aim is to build affordable housing to retain and improve the local community population.
Earlier this week, the group secured an additional £114,000 of public funding to help it in its first phase of the project. These funds will cover a feasibility study and a team to design the first ten homes.
But the trust said the next challenge was to secure enough cash for building on the land, which is predominantly rock and peat.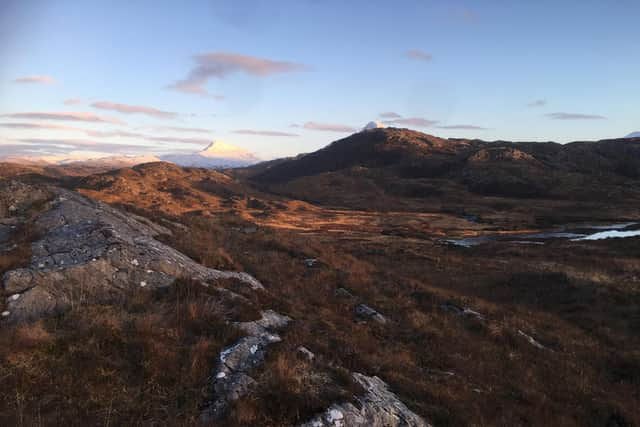 "We know from the preliminary estimates of building costs it will be more expensive to build on this land than on a greenfield site in let's say the Central Belt," said Nigel Goldie, chairman of ADT.
"Our big issue now is how we can persuade the Scottish Government and the funders for funding because there's no simple, cheap solutions to this problem, and by problem I mean building housing of this nature in this sort of place.
"If the Scottish Government wants to sustain rural communities, such as in Assynt, it's got to be prepared to be more open handed in what it pays for housing of this type."
Mr Goldie said the wider site would hopefully have a path network, work units, woodland crofts and education facilities, with a longer-term proposal for further affordable housing being considered.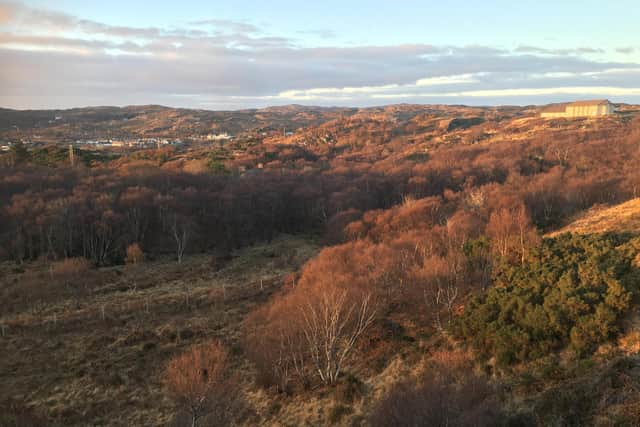 He hopes this will save the depleting population by encouraging people to stay and live there.
Catriona Hill, from Oberlanders, the lead architects on the project, said the challenges "far exceed" those of standard greenfield site housing.
"It's a long way from places that have access to contractors, and the site includes complex ecological environment to work with," she said.
A Communities Housing Trust (CHT) study in 2019 found there was strong demand for housing for all ages in the area, particularly from businesses requiring accommodation for staff. About 27 per cent of housing is used as holiday accommodation or second homes according to the 2011 census.
Scottish housing minister Paul McLennan said he recognises that delivering affordable housing in rural areas can present additional challenges.
He pointed to the Scottish Government's ongoing development of a Remote, Rural and Islands Housing Action Plan which includes up to £25 million for the affordable homes budget "to allow suitable properties, including empty houses, to be purchased or long-leased, and turned into affordable homes for key workers and others in rural areas."
The plan is due to be published this year.
"We are committed to delivering on our target of 110,000 affordable homes by 2032, of which at least 70% will be available for social rent and 10% will be in our remote, rural and island communities," Mr McLennan added.
Comments
 0 comments
Want to join the conversation? Please or to comment on this article.