The Duchess of Edinburgh is "deeply saddened" by the death of a woman who was hit by a motorcycle that was part of her police escort.
Helen Holland, 81, was struck at the junction of West Cromwell Road and Warwick Road in Earl's Court, west London, on the afternoon of May 10. In comments carried by the BBC, Ms Holland's son Martin said she died after sustaining "multiple broken bones and massive internal injuries".
A Buckingham Palace spokesperson said: "The Duchess of Edinburgh is deeply saddened to hear that Helen Holland has passed away. Her Royal Highness's deepest condolences and sympathies go to all of Ms Holland's family."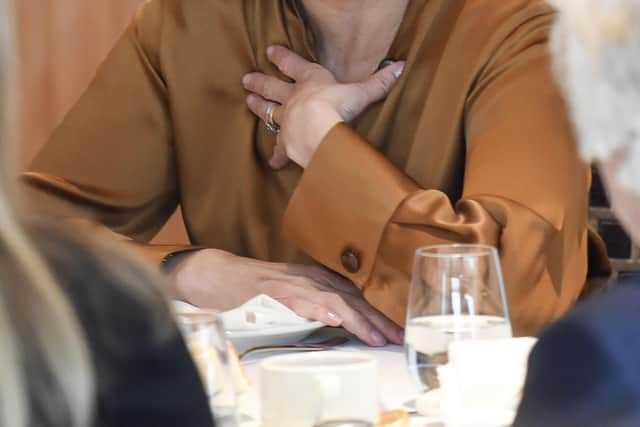 It is understood Sophie will be in touch privately with Ms Holland's family. Ms Holland, from Essex, had reportedly been in London visiting her older sister.
Her son Martin said she fought "for her life for nearly two weeks … but irreversible damage to her brain finally ended the battle today".
He said she was using the "safe route of [a] pedestrian crossing" when she was struck by the motorcycle.
The Independent Office for Police Conduct (IOPC) has been investigating the incident and has taken CCTV from nearby properties for examination.IOPC regional director Amanda Rowe said on May 19: "We have been in touch with [the family] to explain our role and will keep them regularly updated as the investigation progresses.
"While some witnesses to the collision have been identified, it's important that as part of our inquiries we speak with anyone who witnessed or recorded any part of this incident to help us establish the full circumstances."
Any witnesses or anyone with information can contact the IOPC on 0300 303 5621 or email [email protected]