Harry Spare memoir: Duke of Sussex accused of making Invictus Games a target with Taliban kills details
The Duke of Sussex has been accused of making the Invictus Games a target for extremists by revealing he killed 25 people in Afghanistan.
Admiral Lord West, former head of the Royal Navy, called Harry "very stupid" for giving details of his Taliban kills. The retired admiral told the Sunday Mirror the Invictus Games, which were due to be held in Dusseldorf, Germany, in 2023, will now have "serious security issues" because of their direct connection to Harry.
"The Invictus Games is very much labelled to him and so I would have thought the threat level there will definitely be higher," he told the newspaper.
"There will be serious security issues because of what he said. Measures will have to be put in place to protect the veterans. And there will be people who, given half the chance, will want to do something."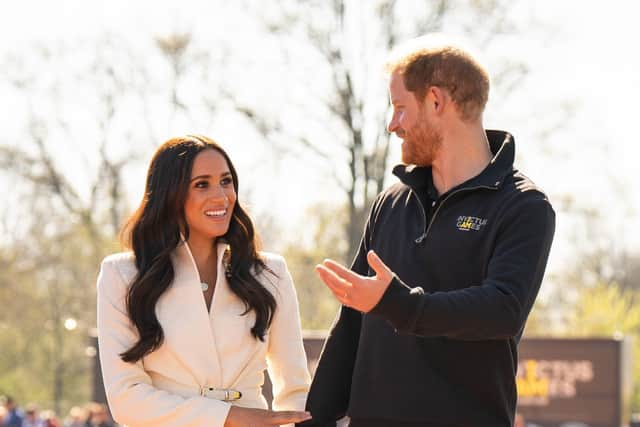 The international multi-sport event for wounded, injured and sick servicemen and women, of which the duke is the patron, will now be a prime target for those wanting revenge, Lord West said.
"The Taliban will be reading [Harry's claims about killing fighters and] thinking there's this prince calling us all chess pieces and is quite happy about killing us," he said.
"And there will be a lot of people, I am sure, in Islamic State and other terrorist organisations, who will think this is something which should be avenged."
Harry faced an onslaught of criticism in recent days since the excerpt from his memoir was leaked about the number insurgents he killed as a helicopter pilot. Colonel Tim Collins, known for a pre-battle speech he made in Iraq, was one of many the many distinguished personnel to criticise the duke's conduct, accusing him of turning against the military – his "other family".
Earlier in the week Col Collins called the revelations in the book "a tragic money-making scam".
In his controversial memoir, Spare, Harry wrote flying six missions during his second tour of duty on the front line in 2012 to 2013 resulted in "the taking of human lives", of which he was neither proud nor ashamed.
The Daily Telegraph, which obtained a Spanish language copy of the memoir from a bookshop in Spain, earlier reported Harry said he did not think of those he killed as "people", but instead as "chess pieces" that had been taken off the board.
"So, my number is 25. It's not a number that fills me with satisfaction, but nor does it embarrass me," he wrote.
Comments
 0 comments
Want to join the conversation? Please or to comment on this article.