Members of the Eyemouth team where paged at 10.40pm by the UK Coastguard to reports of a dead whale carried onto rocks by the tide south of Burnmouth Harbour.
Measurements and photographs were taken and the information passed on to the Marine Scotland directorate for further assessment.
The team will return again tomorrow during daylight to reassess the situation and gather any extra information requested by officials.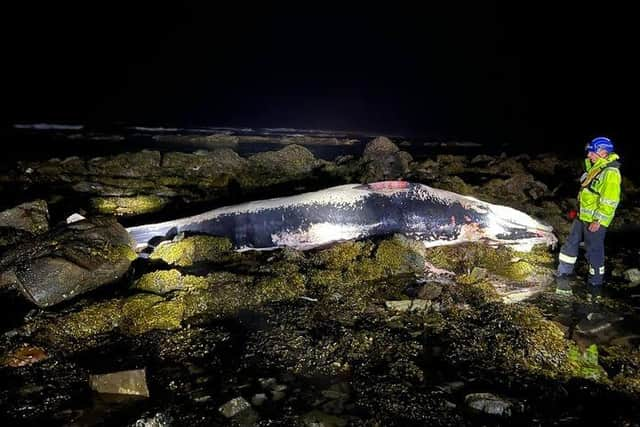 The Coastguard warned people not to near the remains, stating: "Decomposing whales pose a significant health hazard from bacteria so should not be approached.
"Whales are Royal Fish and the property of the Marine Scotland. It is a criminal offence to interfere with the carcass.
"Members of the public are urged not to visit or approach due to the health risk and potential risk of serious personal injury."