Cally Russell: inventor of the Tinder of Fashion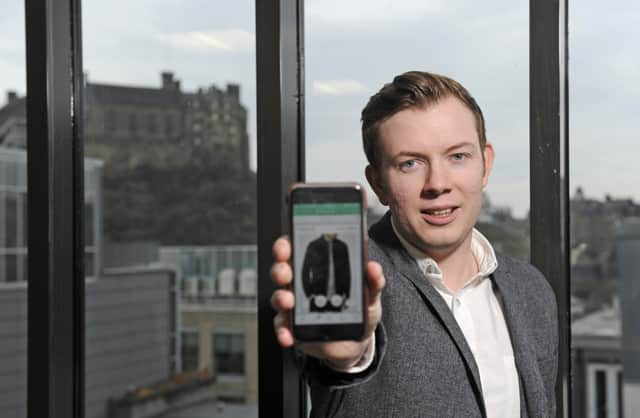 It was the search for new pair of black jeans that proved the spark for entrepreneur Cally Russell to set up a personal shopping app that has been dubbed the "Tinder of fashion"."I'll be honest – I'm not too far away from a pair of black jeans at any one point in time," laughs the founder of Edinburgh-based Mallzee, which launched in late 2013.
"But I was online and trying to find a new pair and ended up on one retailer's website with 400 different styles in front of me. I realised there was something a little bit broken in this process – just because you can have all these products and have the ability to showcase them doesn't mean it makes the shopping process any easier for the consumer."
Cally Russell in the Mallzee office in Edinburgh.Picture: Neil Hanna
Russell says he wanted to make life easier for shoppers being faced with this level of choice, so set about a way of combining the range of different retailers in an easy-to-use format."Most industries have a discoverability problem online, and the big winners in any one category are generally those that tackle that problem – think of Skyscanner and the success they've had. When we looked at clothes we saw there was exactly the same problem."
In 2015, Russell appeared on the BBC show Dragons' Den and turned down a £75,000 offer from Peter Jones in return for a 20 per cent slice of Mallzee, which employs 25 people. However, he went on to strike a deal with technology giant Samsung and secure a £2.5 million cash injection from Royal Mail and other investors including the Scottish Investment Bank and Gareth Williams, the co-founder of Edinburgh-based travel search engine Skyscanner – acquired by Chinese giant Ctrip.com last year in a deal worth about £1.4 billion.
Russell says that Scotland has built up a formidable reputation for its start-up business community and believes a number of other fledgling firms are "bubbling under that Skyscanner and FanDuel level that, over the next three to five years, will go on to achieve the same levels of success".
He adds: "I'm hopeful that we'll beone of them, because we're tackling a problem that's big enough to give us that scope and ability."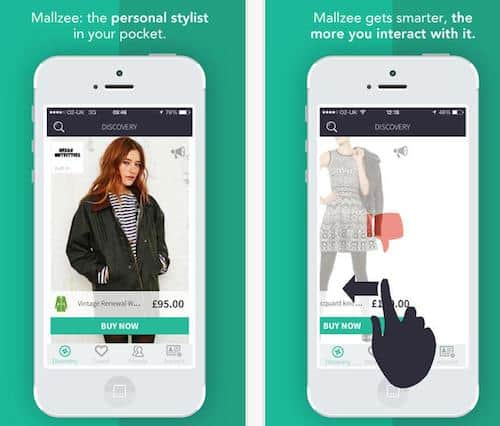 Looking at the wider retail world, Russell says that 2017 "doesn't look like being a great year", with an underlying sense of "worry and negativity" despite a range of blue-chip chains releasing rather upbeat trading figures for the all-important festive season.
With inflation rising and putting the squeeze on consumers' finances, the business world is also having to come to terms with the impact of Brexit, which has knocked the value of sterling.
But Russell says: "We've been looking at how we can have an impact and move the needle for partners in different and interesting ways."