Opinion: Janet Christie's Mum's the Word - taking dating to a whole new level
Stay at home, we've all been telt, and no-one's going out anywhere much anyway. But what if you are going out, more specifically, 'going out' with someone?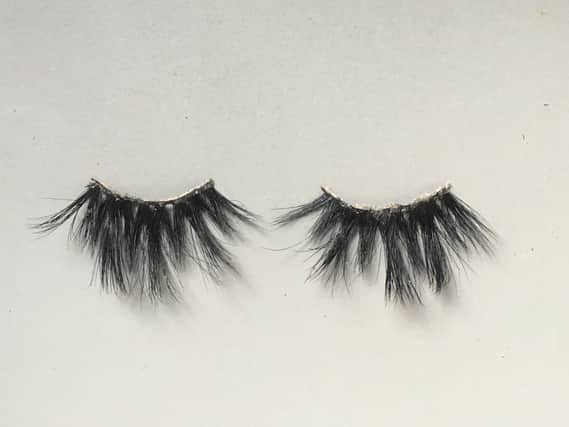 It seems the rules have changed as Youngest Child explains to me with her idiotmother's guide to the hierarchy of modern relationships:
"Level 1 - Friends - that's a friendship, just friends, no 'feelings'.
"Level 2 - Talking - you just chat sometimes. Like they're the person you go to to talk about things, so if you fancy them a bit and you like to talk with them to hear what they say in conversation about things.
"Level 3 - Speaking - so you've got a wee bit of loyalty to the person, but you're not putting all your eggs in one basket. You spend time together in person (face to face, not just Snapchat), but it won't necessarily go anywhere.
"Level 4 - Grafting - the very early stages of a relationship. You know you're going to go into an exclusive relationship where you're not Talking, Speaking or Grafting with other people.
"Level 5 - Going Out. You would call them boyfriend or girlfriend. That's a full relationship. All of your loyalties are with that person."
"Ok," I say, "I think I've got it. Not sure I wouldn't mix up Talking and Speaking though…"
"Nah. I've Talked to people and realised I'm not interested, but if you're Speaking to someone, you know you're interested and meet them in person. Because we always communicate online these days, meeting somebody face to face means more."
"And what if a relationship is physical, what level is that?" I ask.
"At my age there's no rule when you can and can't be physical," she says. "It's not like when YOU were younger when most people had to be married."
"It's just whenever you feel comfortable, you do it or you don't, it's up to you."
"And where do partners come in? What level's that?" I ask.
"Partners, we wouldn't say that. 'Partners' is a word we use when we're trying to find out what an old people relationship is. One of those words you use around them - like 'divorced' and 'blended'.
"You can skip a few stages if you like," she continues, "It's kind of confusing. You just have to work it out," she says.
"But THE MOST important thing of all..." she stresses.
"Do NOT use these levels without teenage supervision."
A message from the Editor:
Thank you for reading this article. We're more reliant on your support than ever as the shift in consumer habits brought about by coronavirus impacts our advertisers.
If you haven't already, please consider supporting our trusted, fact-checked journalism by taking out a digital subscription.