Mull Historical Society's Colin MacIntyre takes his favourite writers to the island room where it all began
From Val McDermid and Ian Rankin to Jason Mott and Nick Hornby, writers' special rooms inspired the music for the new album, In My Mind There's a Room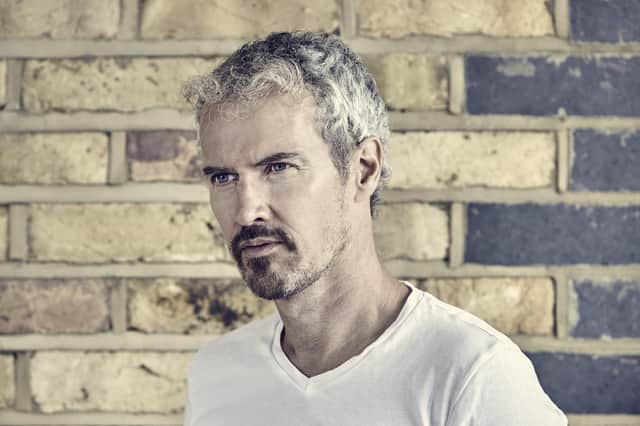 When multi-award-winning musician, producer, author and playwright Colin MacIntyre, the man behind the musical project that is Mull Historical Society, was young he spent hours in his grandparents' seafront flat above the bank on Tobermory Main Street on the island of Mull.
As well as gazing out to sea and watching the comings and goings of the islanders he was party to the many ceilidhs and telling of stories that the flat room witnessed over the 40-plus years his grandparents lived there, chaired by his grandfather, the poet and bank manager Angus MacIntyre, also known as the Bard of Mull.
MacIntyre grew up and went on to make six MHS albums and another two under his own name, with two UK Top 20 albums, four Top 40 singles, and write books including a memoir and award-winning novel.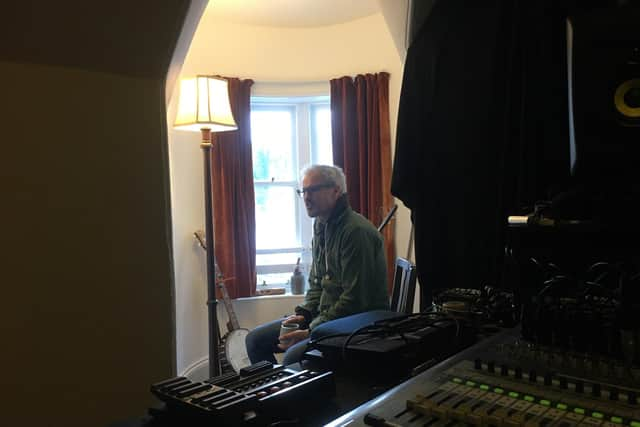 Now at the age of 51, he has climbed the spiral staircase once more to the room that sparked his creativity and made his first album in five years, In My Mind There's A Room, released this month. With the flat transformed into a recording studio by Gordon Maclean, former director of An Tobar arts centre on the island, MacIntyre seized the opportunity to work there and combine his musical and literary talents by putting the words of some of his favourite writers to music.
"I hadn't stepped in the bank flat in 20 years, so to be back there was a bit surreal, but after a while just felt very normal. I was running down the stairs to the bakery and I just felt as if the years hadn't passed. It felt very natural, " says MacIntyre who lives between Scotland and the south of England, with his wife Pam, a New Yorker and their two daughters.
MacIntyre was delighted to find himself writing the music for the album in the room that had been his grandparents' bedroom, where his grandfather wrote poetry in his lunch breaks from the bank downstairs and practised his fly fishing technique.
"At first it maybe felt a little strange because… not to be too…well, it's just being real… my grandfather passed away in The Bank Flat and my brother and I carried him onto the bed, and so my memory of standing where the drum kit now was, was actually their bed and my final memory of seeing him was there. Even with guitars and drum kits, the structure hasn't changed, so in some ways it still feels like my grandparents' flat. He was such a big inspiration to me.
"Also in a lighter sense, I remember him with his fishing rods that were stored just behind the bed and he would show me the technique in the bedroom on his lunch hour. He'd come up and throw the suit jacket off and I was always more aware of the stories, but there was probably a poem getting worked on at that time too. You'd hear his typewriter just thumping away and he'd often go for a sleep, then go back down to the bank for the afternoon. You were never quite sure when he was doing the poetry or the banking. Lots of people locally still talk about Angie's bank and the bottle of whisky in the safe. He was a one-off. He would hold ceilidhs in the flat and people would leave with many a dram in them and a poem stuck in the pocket and an overdraft for an account they didn't even have."
As well as islanders, guests included the American actor Robert Wagner who was in Mull in 1972 making the spy spoof Madame Sin with Bette Davis and Gordon Jackson.
Macintyre laughs at the memory and says: "There's a photograph of him with my grandfather that used to hang in the flat. He's probably still got an account in Tobermory."
Inspired by the idea of a room that was special to him MacIntyre solicited writing from 13 of his favourite authors about rooms that were significant to them and set about putting their words to music, having long been intrigued by the collaborative process of Elton John and Bernie Taupin. And so one room became 14.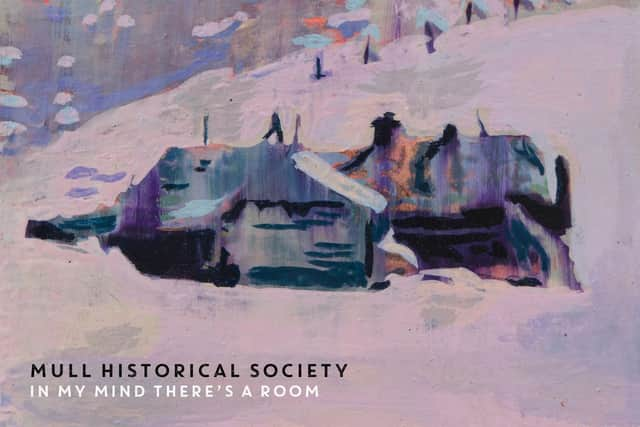 "When I found out that Gordon had the studio I thought this is my chance. My grandpa wrote there, I've always wanted to bring my worlds of music and writing together and that idea of taking someone else's lyrics and plonking on the piano and seeing where it takes you I have wanted to do for some time, but I could never imagine it would come around the way it has."
And so best-sellers, Booker Prize winners, American National Book Award winners, screenwriters and Poet Laureates supplied him with 30 or 40 lines about 'their room' and MacIntyre provided and produced the music along with musicians including Andy Samson, Donald Shaw, Camilla Pay, Sorren MacIean, Hannah Fisher and Phil Bancroft, with MacLean as mixer and engineer.
The writers contributing to the album are Val McDermid, Ian Rankin, Jackie Kay, Nick Hornby, Jacqueline Wilson, Sebastian Barry, James Robertson, Alan Warner, Jennifer Clement, Jason Mott, Stephen Kelman and Liz Lochead who wrote 1952 which is released as the first single, and MacIntyre's grandfather Angus, reading one of his poems, Memories of Mull, lifted from a cassette he made in the same room in the 1970s.
Jackie Kay writes of the bothy her new adoptive parents took her to as a child where she felt safe and loved, Nick Hornby smokes fags on a roof, Ian Rankin talks of his bedroom, with its posters floor to ceiling, being his 'world wide hit' and 'rocket ship', and Jacqueline Wilson arrives alone in Dundee and sleeps in hostel's linen cupboard, her first 'writing room'.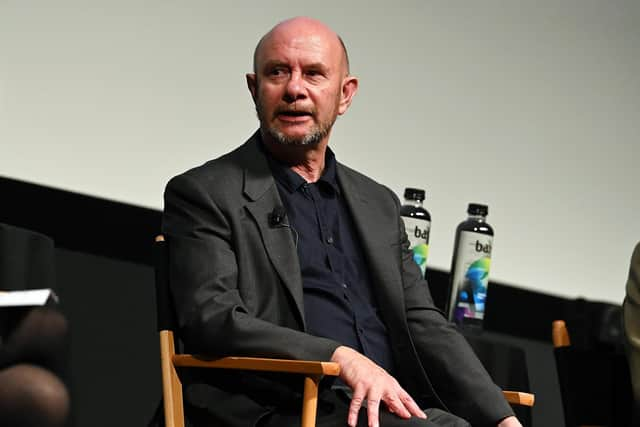 Macintyre has collaborated before, with artists including Irvine Welsh, Annie Lennox, Snow Patrol, King Creosote and Tony Benn and toured with REM, The Strokes, and Elbow, but this was different and for him opened up a whole new chapter.
"I've always written songs entirely myself, words, music, and arranged it, so it has changed me a bit. I really loved being a bit less of a control freak and getting involved with and reorganising the words and adding in bits of mine. I did feel it was quite a privilege to almost have my hand on their doors and to step in.
"One of the greatest things for me creatively and as a person was working with Gordon Maclean, I call him an angel with sideburns, who's done so much for Mull. He said 'you're like a composer and the way you write is not an indie or rock or pop musician, there are all these parts and they all kind of weave together'. I feel maybe this collaborative element and producing myself again has made me realise that I do feel like a composer and that's what I'm going to go on to do."
"Maybe it should have been obvious to me 20 years ago but the compositional element of this album is what I felt almost most proud of, and being able to shape other people's stories.
"They all started from the same start point but took us all round the world and back to the island again. Mexico City, New York, Dundee, North Carolina, somehow that's all happened by just staying in The Bank Flat and staying home."
"One track, The Red Flame Diner by the author Stephen Kelman is set in New York and I remember singing that on a dark February night on Tobermory Main Street in the flat looking down along Tobermory Main Street and I just felt right in the moment."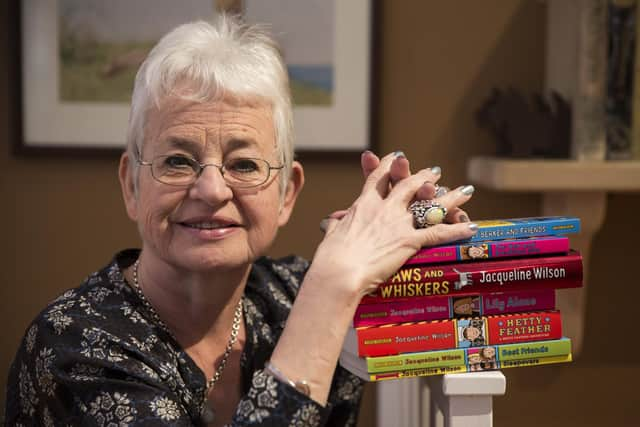 With the wifi in his grandparents' former flat a little patchy, MacIntyre occasionally had to rely on that of his neighbours to communicate with his far-flung collaborators.
"I remember speaking to Jason Mott in the US - his book Hell of A Book won the US National Book Award a couple of years ago and I love his writing - and I was standing on the seafront getting wifi from the Indian down on Main Street."
Macintyre has relished being in the world of writers since he won the Edinburgh International Book Festival First Book Award 2015 for his first novel The Letters of Ivor Punch.
"I've loved becoming a writer and going to literary festivals, whether I'm doing a bit of words and/or music. I love the process of hearing about writers, and music's been going longer for me so in terms of learning the craft of writing I've just made myself a student of writers and how they work. This is all quite new to me, but obviously I've got people like Ian Rankin and Val McDermid on the new album and I had a little Q&A with Val at Borders Book Festival and asked her about the process. I read the little intro section of my next book and she seemed to like it. She said 'all right, that's a great start. You've just got 300 pages to go'."
Back in The Bank Flat another presence MacIntyre felt strongly was that of his great-granny, Tait, whose influence is strong on the album too, not least in the music.
"My grandmother was in the flat the last maybe ten years of her life. Her room is empty now but it still felt very full of her. She used to talk to us about The Titanic going down when she was about 18 and about hearing reports of the Wild West and Billy the Kid and remembered Queen Victoria being on the throne.
"I used to go into her room and she'd always have something for us. Somehow, for being bed-ridden and not leaving the flat, she always had a great amount of change and sweets. She used to love hearing TV theme tunes. She had a TV in her room, but she'd want me to sing them. It was always 1980s stuff, Cagney and Lacey, Starsky and Hutch, all these detectives."
He laughs and says, "I am actually sitting here doing edits of my next crime novel which comes out next year," noting yet another link between the past and present.
"I can distinctly remember saying to her 'but you can turn up the sound and hear the tune' and her saying 'no, I want you to do it'," he laughs.
Tait's story also found its way into her great-grandson's music in the song Samuel Dempster RIP on the album The Island.
"He was her partner who was called up in World War One and Tait went down to London to see him off, I think at Waterloo. He never returned and then she discovered she was pregnant and that was my grandmother. I named the song in Samuel's honour but it was also hopefully something universal about people who were lost to war. She lived the rest of her life without him, had my grandmother and brought her up. She was just an amazing lady."
It's been a busy year so far for MacIntyre, who along with working on In My Mind There's a Room also released Archaeology: Complete Recordings 2000-2004, an 80-track four-CD bookset, as well as 20th and 21st anniversary reissues of his first three Mull Historical Society albums, Loss, Us and This Is Hope, and will publish his fourth book and debut crime novel in a new Mull Mysteries Series, When The Needle Drops, in September.
"Someone talked about it being a purple patch and I like that. I'm ambitious to make as much as I can so I've been juggling songs, kids's books, a musical, a crime novel, a book about creativity and songwriting, all these ideas over the last three or four years and I've got a new electro project with young new female vocalists too. At times it's felt a bit mental and then I've realised what each one is and where it goes."
MacIntyre's new novel sees him embark on a crime series for which he's signed a two-book deal with Black and White Publishing, and the return of his main character, the redoubtable retired island police man Ivor Punch.
"I couldn't get rid of Ivor Punch's voice," he says. "I feel like I could shake the guy's hand, you know. I did the stage play of the first book and was back in his world and just couldn't let him go, and thought I'd love to write crime."
This time round a younger Ivor finds himself trying to solve a real-life island mystery, along with others supplied by MacIntyre.
"The great Mull air mystery is a true story that happened in 1975 and was never really solved and I thought what if Ivor tried. Somebody took off in a light aircraft and never returned, then a body was found propped against a tree on farmland four months later. Years later in the 1980s they found the plane and there are still a lot of unanswered questions.
"But to be honest I have to fictionalise what I'm doing because whenever I borrow too many real things it loses its spark. So it's definitely inspired by this story, but it's not just about that. There are other things going on in the community that Ivor's tasked with trying to solve. He's got a deputy up from Glasgow who's very much been taught on a flip chart at Tulliallan and is about protocol, a young buck who brings computers to the island because it's late 1990s, so there's that contrast between Ivor who likes to do things his own way and this Steve Jobs-quoting Bearsden recruit, with the black uniform and a shock of blond hair - Ivor calls him Guinness - it's a good way to get more silly Hebridean nicknames into a story, because I love that everybody in the islands has a nickname."
Back on Mull to make the album MacIntyre was able to do research for Ivor Punch and soak up the sense of community which has always been central to his work.
"The only break I took in the ten-day recording spell, other than to go to the bakery every two minutes, was to spend time with the police sergeants in Tobermory who were brilliant at giving me input. I was walking where a lot of the novel is set, along the seafront, out the lighthouse path. It's that ongoing journey of tapping into what you know but also trying to make it something new and universal."
Being in the community in which he grew up while simultaneously creating a new community through 'Rooms' is exactly the place MacIntyre likes to be in, and he tells me 'Community' was almost the name of his first album, 'Loss' which dealt with his grief after the sudden death of his father in 1999.
"The idea of community has always been going through my work and Loss, hopefully, is a reasonably uplifting album as well. But that idea of grief is also in the new Ivor book, so I've realised it runs through everything I do, trying to understand grief and the shock of losing somebody so close to you. I think the idea of losing my dad, I've tried to channel that into creativity and hopefully to make it something that can be used by other people to make sense of those big shifts or losses or events in their lives."
"I heard Paul McCartney say quite recently that only in his seventies did he have the realisation that often when you're writing about other people you're writing about yourself."
"Sometimes you put layers in and think you're hiding things and it's maybe more obvious to others than it is to you. I think that's been a recent discovery, just revisiting loss and going through any additional content and my stuff that hadn't been used, and realising it was good timing to make this album.
"I think as creatives we always have one or two themes that keep running through what we do and that's where we return to because we know that we can be real there."
For an artist who above all values authenticity, it doesn't get any more real than a room above the bank in Tobermory.
In My Mind There's A Room by Mull Historical Society is released on CD, vinyl and digital on 21 July, 2023 on Xtra Mile Recordings. Produced by Colin MacIntyre.
MHS Archaeology: The Complete Recordings 2000-2004 is out now.
NEHH Presents... Mull Historical Society at Summerhall Festival, £17.50, 4 August, 2023 (0131 560 1580, [email protected])
When the Needle Drops, the follow up to The Letters of Ivor Punch, is published by Black and White in paperback in September 2023.