Long Read: Location, location, location - how Lloret MacKenna Dunn puts Scotland on the film map
Wandering around with a mobile in an abandoned tram station, deep in a wood looking for a gorge, staring at manhole covers in the street, these are all in a day's work for Lloret MacKenna Dunn, the supervising location manager who is on a perpetual quest to find the places that put Scotland out there on award-winning films, from majestic to murky, quadrangle to quirky, showcasing Scotland as a film and TV location to an international audience.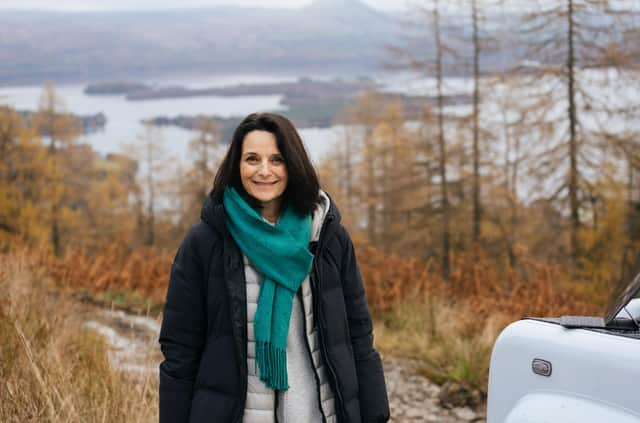 "One of the things I love about my job is that I am in so many different spaces. Whether landscape or urban environment or domestic setting, it is just a joy to stand in differing spaces, spaces I wouldn't normally have access to had I not worked in this industry."
With 25 years of industry experience, her credits include T2 Trainspotting, World War Z, Fast & Furious 6, Outlaw King, Doomsday, Stag, Patrick Melrose, The Jacket and Sea of Souls, her favourite locations include Luss Estates, the impressive backdrop in The Eagle, Outlaw King, Falling for Figaro and Stag and Loch Katrine, particularly the Stronachlachar Pier end, where the steamship docks.
"We filmed some of Doomsday [2008] up there and also a BBC drama called Stag a few years later, it's just an exceptional place, I love it. And Scottish Water are a perpetual joy to deal with - these people out there in the gales helping our water continue to flow, and it's just beautiful."
MacKenna Dunn worked on Outlaw King for about four years on and off as part of a big team - "at one point I was given three days to find Bannockburn," she says, "It was eventually filmed at Mugdock Park" - but by the time filming came around, she was working on T2 Trainspotting.
"Outlaw King had lots of people scouting and I loved working with production designer Donald Burt Who won the Oscar for Benjamin Button and with Sigma Films."
Then it was onto T2 Trainspotting and its gritty urban settings, such as Dalton's scrapyard in Edinburgh's Leith, the view from Sick Boy's flat, and the Shrubhill Tramway Workshops in McDonald Road off Leith Walk, both in Edinburgh.
"Ah, Dalton's. They were great to deal with. Sick Boy's flat was above it although the interior was actually on set. At the old red brick tram centre they were just about to break ground and make social housing, but the chimney's still there."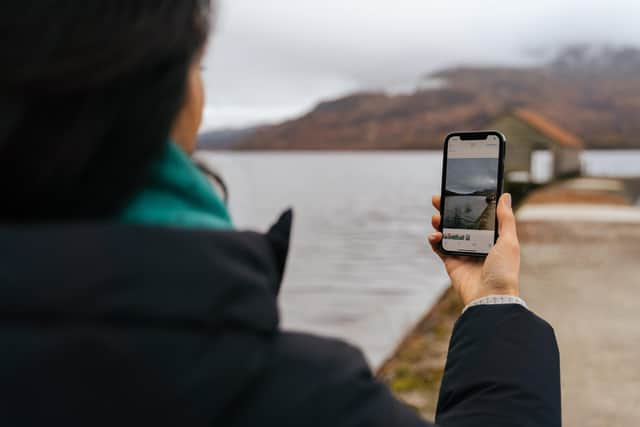 "Trainspotting was absolutely non-stop, very challenging - we didn't actually have a big budget or team - some of us were in Edinburgh, some in Glasgow, some in Bathgate. It was one of the toughies, I have to say. But the public were so receptive to it; there was such a love for the film and it was great. It was wonderful to see the final production and the production designer Mark Tildesley, who designed the Olympics, what a wonderfully talented man.
But it's not all grandeur and glamour as a lot of films call for dingy and dark and MacKenna Dunn finds herself in the most obscure locations.
"Sometimes you have to find odd things, say if someone has to run round a corner and go down a manhole cover. You can do it on a set where it's controllable and you're not working in a confined space or it has to be a real place which means you eye up every manhole cover you can see. Very quickly you're whittling down the type of location. You're not going to find it in the middle of Argyle Street in Glasgow where there's traffic."
Working across a production from the director and creative producer to costume and make-up artists, it is MacKenna Dunn's job to travel the length and breadth of the country finding locations, within budget and deadlines, to realise the vision in the script, capturing and sharing images with a team of scouts as she goes.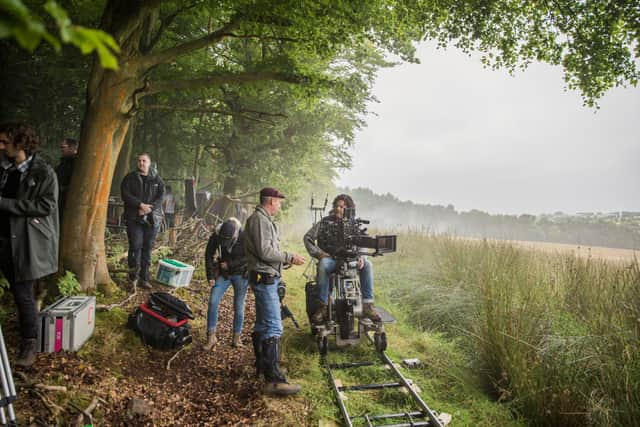 When we speak though, she's not going far, but heading out into the snow near her Hamilton home with her husband and grown up daughters, but for MacKenna Dunn a walk is never just a walk. She's always salting away what she sees. "It's so beautiful, and rare here to have it this thick. I've been up early photographing it through the windows."
Does she think the light we have in Scotland is what makes us sought after for filming?
I think our light is exceptional and it changes with the seasons of course and that four-seasons-in-one-day thing going on it is always changing and that is a huge positive: you can start the day in torrential rain and have your T-shirt on a few hours later.
Being a supervising location manager in Scotland, she's always dressed for the weather.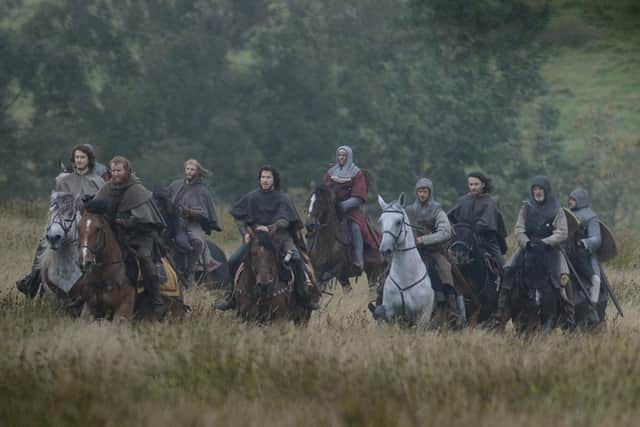 "I think I have a slight obsession with wet weather gear. We all do in the industry. I have one of those lightweight down coats that folds up into A4 paper size, that I couldn't live without but sadly it's becoming a bit tatty, so I'm looking for a replacement."
Originally an actor for several years, having trained at the RSAMD in Glasgow, MacKenna Dunn was always interested in what went on behind the camera.
"When I was accepted into drama school at 18 I was also accepted onto a BBC production course and had to choose. I did drama school, but I used to get into trouble because I was always hanging around stage management asking how the sound worked and about lighting cues. I loved that and now it's come full circle, and it's a much better fit for me. I love the practicality, the challenges. It's an absolutely fascinating industry to be part of."
MacKenna Dunn moved from acting into location management through a short course on experimental film-making run by the then Glasgow Film and Video Workshop.
"I didn't know what an experimental film was, but I was really interested in finding out the mechanics of how a production was put together. A Polish director Krzysztof Janeczko came over and we were given 16mm cameras, put into groups and had to make a short film. He was inspirational, and professionals came in and talked about their role in the industry. I was hooked. I thought oh my gosh, I just want to be part of this."
Our film was 'very arty'" she laughs. "I have absolutely no idea if it had any narrative. I just remember being at the Graving Docks in Govan and taking arty shots, that kind of stuff."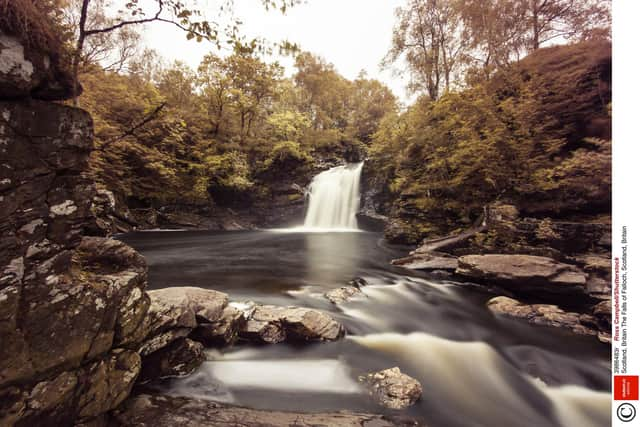 She was onto something as the Graving Docks were last seen as a backdrop in Spielberg's global hit 1917.
"In those days there were bits and pieces of machinery left and you could go downstairs and there were huts still standing. It was inspiring."
MacKenna Dunn kicked off her career with the tricky job of finding a signal box for Dr Findlay, the 1993 ITV series. The answer was to build an exact replica at Bo'ness. "It wasn't feasible to film in a real one, and this was beautiful, accurate, designed by Marius Van Der Werff. It was perfect, but we had to take it away because the Railway Preservation Trust didn't want to keep it because it was inaccurately positioned."
As for her favourite type of production, apart from obsessing over locations that show Scotland at its grandest and grittiest, MacKenna Dunn has a penchant for period pieces.
"Because of the research involved you learn so much," she says. "And it's just escaping into a different world."
Her favourite souvenirs include a piece of vintage cornicing gifted from a shop in Castle Street that was lying on the floor during a scout, and a very old curling stone from Glen Douglas in Argyll and Bute from the [BBC Scotland] Stag shoot because she'd had a long conversation about curling with the farmer's wife. It now sits just outside the front door of her house and might come in handy as she's working on a period film about curling, as well as lecturing on a short course for the National Film and Television School Scotland.
It's a reminder that conversations and communication are crucial to MacKenna Dunn.
"My mother in law is 93 and I love hearing her talk about the past. She was born and brought up in Glasgow's East End and it's fascinating because it's a world I didn't know; the relationships, social lives, where you worked, what your career path was, how you were regarded as a woman, what the expectations were on you and also the role of large organizations like the Singer sewing factory or the railways, where her father worked in Pollock. It's just fascinating."
"Cultural and historical significance moves people, it gives them an identity and when you have a connection like through film or through TV, then that really cements it and through that we can see the possibilities of transformation. It allows us to step into what it would have been like, and that's always fascinating."
In the beginning research involved going to a library building and contacting historians, but today much of the research is online and technology is key for communication and capturing images.
"You have as good a phone as you can possibly afford and use the internet wherever you are," she says.
MacKenna Dunn starred in a short film that opened the BAFTA Scotland live streamed awards ceremony in December - EE: BAFTA Scotland Film Stories - and was pictured along with colleagues, location scout Amelia Jacobsen and location assistant Evie Harkins, in some of her favourite locations, the Falls of Falloch, Loch Katrine, Luss Estates, Loch Lomond and The Duke's Pass, explaining how new technology such as EE's 5G enables her to keep Scotland in the picture.
"I send photographs or phone the designer or director or another member of the team and ask if barking up the right tree?"
But even today the human touch is important, drawing on other people's knowledge, such as the 20 or so location managers and their teams, family, friends, anyone with a suggestion.
"When I first started I was told to ask people about locations and I continue to this day to say to someone 'you don't by any chance know where I could find, say a building that could look like a 1930s cinema?' I ask everybody and people come up with suggestions and it's my role to research them."
What the film and TV makers are looking for is authenticity, to keep the viewer believing what they're seeing, so does it matter so much whether it's a set or a real place?
"It depends. There are many considerations. Lighting is the first one. It's key, brings a location to life. Without any lighting things can look really flat and drab and that's why so much of any production is about lighting. And to light a real space also sparks creativity. You use a space in a different way if you're in a real space, and sometimes the limitations you find within a location can lead to the most creative decisions being taken, things that hadn't been thought of initially."
"Ninety-nine times out of 100 we want to go to a real location. It's amazing what you think isn't there but then you start finding it, and it's oh my gosh, I've just turned a corner in this town that looks like such and such.
So with all the technology available today, does that mean films are better by virtue of being more real?
"I think what's lovely today is we allow ourselves more license. For example, the film Mary Queen of Scots with Saoirse Ronan, I was watching that going 'that DRESS, then realised it was made of denim! One of the important things about the making of that film is that the costume designer used modern fabrics in a period film. Did that detract from the story? Did we cease to suspend our disbelief? Not at all; to me it just embellished the whole production. So I don't know if we're better, I think people have just done incredible work."
Hailing from Oban MacKenna Dunn has only worked there once, for Sea of Souls, the 2004 BBC paranormal drama with Bill Paterson.
"We were lucky enough to film at one of my other favourite places, Easedale, between Lochgilphead and Oban. The landscape is incredible and very dramatic. It used to have a slate industry and the island had a whole community there. Today you can take the tiny passenger boat over and walk and swim in the old slate pools. It's just remarkable."
As for favourite films, it's no surprise that MacKenna Dunn's is set in Scotland. It's one she's watched since childhood as it was her mother's favourite, I Know Where I'm Going, the 1945 romance by the British-based filmmakers Michael Powell and Emeric Pressburger.
"Wendy Hiller gets caught in the Corryvreckan whirlpool, which in real life is just off Easdale. As kids we were plonked down in front of it whenever it came on and I watch it still. It's such a creative, amazing film. There's a scene on a train where Wendy Hiller is travelling north and the hills are tartan, to show she's travelling to Scotland. Fantastic!"
Right now the hunt is on for "state of the art offices, incredible loft apartments and really tacky, run-down farms", for a film about high powered commercial life in Scotland, which is awaiting funding, and despite Covid there's work in the pipeline for the coming year.
"I think the industry is resilient because we're so used to adapting. The Film Charter was written with a huge amount of consultation and is woven through every part, whether you have a covid notice on the bottom of your email, or arrive at a location wearing your mask, and on set there's a new layer of staff, covid supervisors and marshalls."
With crowd scenes out and social distancing on set, now more than ever the tricks of the trade are being utilised as the creatives get creative, which is what you'd expect in an industry that is all about illusion and glamour.
"It's smoke and mirrors, always," says MacKenna Dunn. "We've been using digital enhancement for years, using camera angles to make scenes more populated, football or theatre crowds. You might only have a certain amount of background artists - those two armies, how many people were there really? Directors are looking at shooting scenes in different ways as we adapt."
Yet sometimes there's one location you just can't find, or digitise, one that sounds like a walk in the park yet is the trickiest to find, such as a wood needed for Doomsday: not just any wood but an oak wood with a gorge running through it.
"I'm still looking for it," she says. "We didn't ever find it. We needed an oak wood with high ground, where people on horses could come down in an ambush. I learned how much oak woodland we have in the west of Scotland and went hither and thither, through a very hard winter, taking photographs. Then on the technical recce we took a shortcut through a country estate and the director stopped and said hang on, this piece of this wood would do brilliantly for that scene. It looked amazing on film, but it wasn't like the drawing I still have. I think the best place really is Dean Castle in Kilmarnock, which I came upon later. That's got a pretty good option, but…"
It sounds like she's still looking.
A message from the Editor:
Thank you for reading this article. We're more reliant on your support than ever as the shift in consumer habits brought about by coronavirus impacts our advertisers.
If you haven't already, please consider supporting our trusted, fact-checked journalism by taking out a digital subscription.