Countryfile's Kate Humble's latest book is full of stories about what makes a home
Where the Hearth is took the broadcaster and author from castles to crofts in Shetland in a bid to find out what home means to us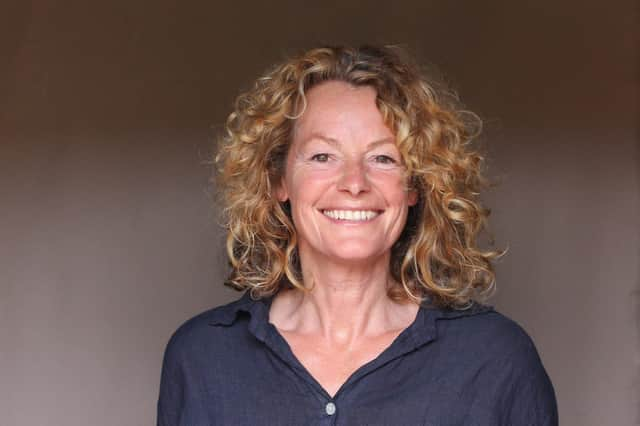 What is it that makes your home a home? Is it the bricks and mortar, canvas or clapboard, the things in it, the location, or is it the people you share it with and more intangible feelings around a place that just make it home?
This is what writer, broadcaster and champion of the natural world Kate Humble set out to discover in her new book Where The Hearth is, an endeavour that saw her speak to the inhabitants of every kind of dwelling, from castles to crofts, and from war torn cities to far flung islands and space to find out what home means to them. And it wouldn't be Humble if there weren't vivid accounts of homes belonging to birds, animals and insects interspersed along the way, emphasising that what every living creature wants is a safe, secure, happy space to call home.
Humble isn't at home when we speak but viewers of her TV output, including Animal Park, Springwatch and Autumnwatch, Lambing Live, Living with Nomads, Back to the Land and Escape to the Farm won't be surprised to hear there's the familiar accompanying foliage when she appears on Zoom in the form of a leafy pot plant in a friend's flat.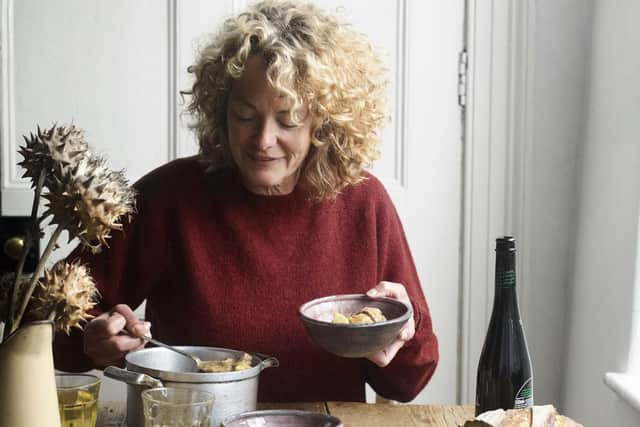 No stranger to writing books - other titles include Humble by Nature, Friend for Life, Thinking on My Feet, A Year of Living Simply and her first cookbook, Home Cooked - she hit on the idea for writing stories of home in a bid to work out what it is that makes her 117-acre working farm in Monmouth, Wales the place where she finally felt at peace.
After growing up in rural Berkshire and having what she describes as an idyllic childhood with a homemaker mum and dad who worked for IBM, she moved in her first home with husband Ludo in London in 1992.
"We did everything ourselves, fitted in an IKEA kitchen very badly, everything was wonky, but it was our first home, it was lovely and I was kind of finding my feet careerwise, and then seven years later we found a house in London that was more or less derelict and thought wow what an exciting opportunity, this blank canvas we can make perfect, obviously within our financial constraints, exactly the way we want it. We made half of the ground floor kitchen, it was wonderful, full of light and beautiful. It had book shelves with all our books and pictures, and the sofa I'd inherited from my granny that was soggy and comfortable and everything I thought constituted home was in that house, either within the built fabric of it or the things that were in it. When we moved in I was so excited and within, I mean minutes, I was like 'OK, it's not home, why isn't it home? What is it that is missing?"
The quest to find what was missing continued through the next seven years, with Humble often away working but on her return moving the furniture and repainting walls.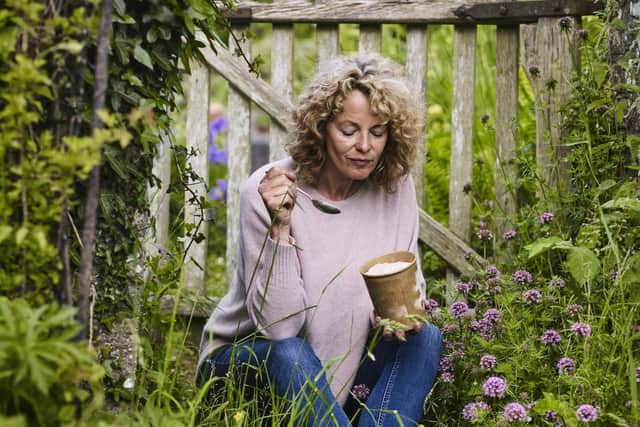 "I drove people mad, thinking 'what is it? I've done something wrong but I don't know what it is'. I still didn't know until I'd finished writing this book, but I realised that I hadn't created a home. We'd just rebuilt a house rather nicely and that didn't make it a home."
Ever restless, Humble didn't want to be in London anymore and when her husband was offered a short-term job in Wales she was the driving force behind them selling up and buying a property there.
"He said 'well it's only for a year, we're not going to just sell everything and go'. Anyway, we sold everything and went and we've been there for 16 years now. I never knew the feeling of homesick until we moved there and now I'm homesick for that home if I'm away."
"I needed to be back to just being muddy, in a rural environment, the environment where I had grown up and been so happy and I needed that again. And I had this inexplicable desire to live in Wales. I have no heritage as far as I know, or Welsh blood, I hadn't even really been there on holiday, I didn't really know Wales, but for some reason, I had… there's a Welsh word, hiraeth, which is a kind of deep, visceral pit of the stomach longing for the place where you belong and I had that.".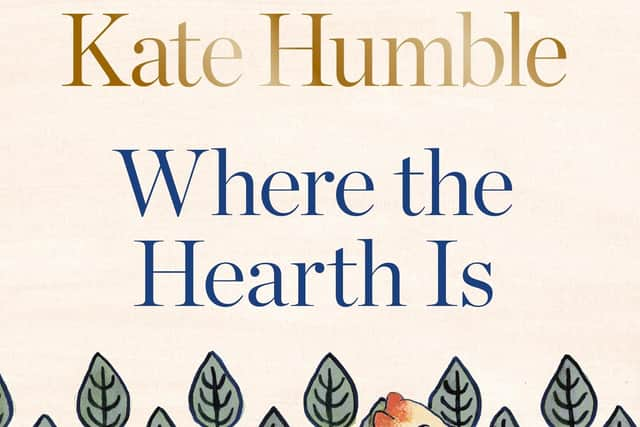 So far so good, Humble is happy at home, but as someone who describes herself as a control freak' she began thinking ahead, which takes us back to the book.
"The impetus for the book was extremely personal and slightly self indulgent if I'm honest. I've found a home but I wanted to know why I'd failed so badly in London when it had all the elements - friends, community, our stuff, but also, and this sounds slightly morbid, I'm conscious I don't have children and one day the house that I live in now which is very old and has a lot of stairs and is on a steep four acre plot full of pigs and chickens, is a very physical house to live in. It needs a lot of work. I love that - every morning I'm up at dawn schleping things and shovelling things and that's what makes me happy but even though I make every effort to stay as fit and healthy as I can, the day will come when I can't walk around with a 25 kilo sack of pig food on my back, and I want to pre-empt fate and go 'right I'm going to create the perfect house that I really want to be in and build'. But my big scary worry is I could build the house that's in my head - it's beautiful, off-grid, single storey, very simple, it's lovely - but what if it's not a home?
"So I started thinking I want to find out what it is, how do other people make a home, and what do other people consider makes them feel at home? My original thought was I would talk to people and come up with The Humble Theory of What Makes a Home, as if I were qualified [she laughs].
"I started talking to people, someone who lives on a boat, somebody who's lost their home through fire, somebody who's lived in the same place all their lives, and as I started to go and meet these people, I realised that I didn't need to come up with some cod theory - their stories were so strong and so extraordinary and each of them was unique and I changed the subtitle from 'what makes a home?' to 'stories of home' and that's what it is.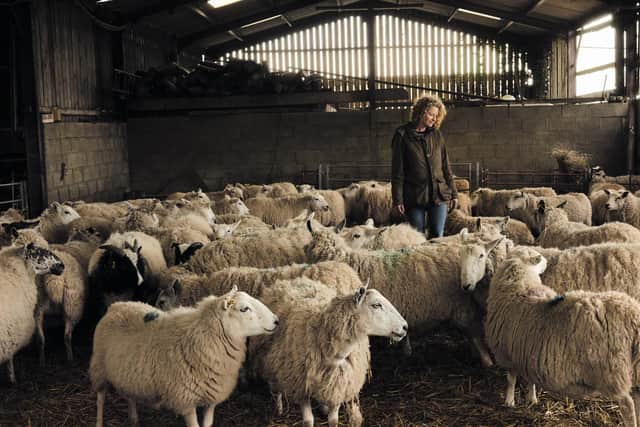 "Through those stories and the extraordinary generosity of people who invited me into what is your most personal space, they helped me unpick what it was about that house in London. And I realised my expectations of that house were totally unrealistic. I wanted that house to make London feel like home but I'd already mentally left. London wasn't my home any more. Those conversations helped me understand that actually a home isn't just your building, it's wider than that and it's mulit-faceted and multi-layered, but most importantly it's unique to you. There is no blueprint."
As Humble says, the stories in the book demonstrate what makes a home, and it can be anything to an ancestor's gold tooth and a stuffed duck stashed in the attic to being hefted to a locale for nomadic Travellers, to being the recipient of kindness for a Syrian refugee.
Humble's gift is for talking to people, which is why the book is packed full of their stories, and she favours the old school face to face method whenever possible, something she puts down to her career background.
"I never planned to be on telly. I was a researcher, and that's what I love. I still think I'm a researcher. I just stand in a different place when we're filming," she laughs. "I'm basically just bloody nosey, but I've always loved finding out about people. When I first started my career in the late 1980s and if you wanted to find out about something you had to phone somebody up, properly speak to them, and then go and see them and write notes, and I still do that, I haven't really embraced the new way of doing things. Of course Google or the internet are an amazing resource but nothing beats actually just talking to somebody face to face."
Scottish readers will be gratified to hear that north of the Border features a lot in Where the Hearth is in the form of not one but three crofts in Shetland, and Glen Artney makes an appearance in space as the favourite running route for astronaut Tim Peake, programmed into the space station's treadmill as he jogs.
Humble continues: "When I was in the early stages of working out in my head what this book was going to be I was croft sitting on Whalsay which was the PERFECT place to be because there's not much there in the way of distractions. I went for long, long walks every day, the bonxies [skuas] overhead, herds of whales off the shore and grey seals and I was invited to a post shearing party in a shed, with fiddles and food, a lovely community gathering and I was talking to a young woman called Karen about the book and said one of the people I'd like to talk to is someone who is still living in the house they were born in and she said you should talk to my dad, he was physically born in the house he still lives in now and he's in his early 70s. So I went to meet Willie Doull and his wife Jacqueline in their croft on Muckle Roe. His great, great grandfather was cleared off his croft in The Clearances and ended up in this croft and they've been there ever since.
"He couldn't really articulate what made home for him because it was almost like a member of his family, this is me, this is us, this is where we belong and we've got all that family history in the attic.
"I said, 'Do you go on holiday?' And he said 'yes, I've been to Yell and not much happened there,' and he'd gone to mainland Scotland to see Dolly Parton but said 'I probably would have got a better view watching her on the telly'."
While Humble was chatting in the croft with the Doulls she mentioned she was interested to talk to somebody who might have lost their house through fire.
"They said 'well you need to speak to Ruby and Willie, along the coast because that's what happened to them. Come on we'll go and find them. So we did and found out their heartrending story of their croft, that the family had had since 1922, being struck by lightning and destroyed and what it's like when you miss your own tattie pan. You don't get that with the internet."
In between all the humans who tell Humble their stories of home are diverting tales of guillemots and wasps and echidnas, hippos and badgers, that make the point that it's not just humans that have a sense of home.
"It was funny, the animal thing, because I knew I wanted to weave in examples or inspiration from the natural world, because every living thing needs a home and the bare bones of home is a place where you're sheltered, where you're safe and where you can eat and sleep basically, and animals need that as well as us. I know that from having livestock; as long as they've got somewhere warm and safe to get out of the weather, and are fed and they've got water, they're fine and basically we're the same. We are all part of the same eco system, even though humans refuse sometimes to admit that we're wildlife, we are, and I loved drawing those parallels with the natural world."
Our strong ties with the natural world were underlined for Humble when her 'astronaut crush' Tim Peake agreed to tell her his views on home.
"I thought someone who hasn't just left home but left the planet would have a unique perspective on it, and I loved his description of looking back at earth and this pride of coming from a planet that is unique. He's seen all these other planets from space and was saying 'there's Mercury and there's Mars and they're grey and then you look at our beautiful blue and green planet' and the pride that he felt when he imagined someone asking where are you from and pointing at Earth and saying 'I'm an earthling'. I loved that story. And I did also love the idea that he had to take a bit of Scotland with him to make him feel at home, along with the corners of his boys' blanket. I thought that was a wonderful thing. Also his insight into needing to see green things, having dinner every Friday night in the Russian part of the space station and all of them being transfixed by the poster of a tree on the wall as they ate."
Back on earth, Humble is happy as a pig in muck at home in Wales, and now she knows what makes a home, she won't be moving far when the time comes because as she puts it, "we've found our tribe. It's a community and we look after each other. So if trees come down across lanes and you can't get from one place to another everyone gets out the chainsaws and ties bits of tree to their car, or if somebody's boiler's blown up and they haven't got a heater and you've got a radiator, you whizz over. Everybody kind of helps each other out and I absolutely embrace that and love that support that we can give each other. It does make you feel like you belong somewhere.
"Or when my pig goes errant and runs off and the lovely man across the other side of the woods says 'well of course I'll help you find your pig'.
"You don't get that in Shepherd's Bush I can tell you."
Where The Hearth Is - Stories of Home by Kate Humble is Published by Aster, £22 in Hardback. Also available as ebook and audiobook.