Christopher Eccleston interview - The A Word is back on BBC One
The actor talks to @Janet Christie2 about his pride in the TV series that puts autism and families at its heart
I've felt quite powerless really," says the actor Christopher Eccleston from his home in London, talking about the effect of coronavirus, "and it's driven home to me that I'm basically a song and dance man, you know. That's what I am, a song and dance man. I sing for my supper; I'm lost without an audience. And it's been a good lesson in humility, about what's important."
What's most important to him is firstly family. There's his mum in lockdown in Salford. "She's 87, and isolating alone – my dad passed away eight years ago now – so I think that's particularly difficult," he says.
"But she's of that extraordinary, stoic generation. I got her an iPad a couple of years ago and we use FaceTime to speak twice a day." He's excited to be speaking to her later to see what she thinks of the "brilliant" book he's sent her, Motherwell by Deborah Orr.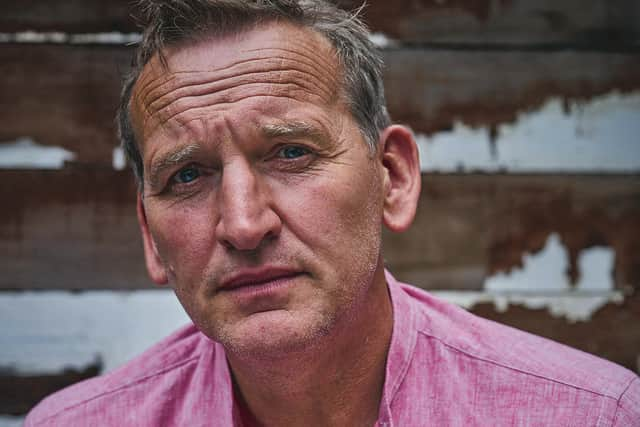 There are his children too, "Albert's, eight and Esme, six, almost seven", splitting their lockdown between him and their mother as they stick to their usual routine.
"Any time I get with Albert and Esme just lifts me, hugely, because of their age, because of their innocence... they're at a very specific age and just watching them play together."
Conversely, when they're not with him he feels their absence more acutely at the moment.
"Because my kids are so young, during a time like this where emotion is heightened and the sense that we are all living daily with an awareness of this, I miss them more. But I have to say they seem untouched by it, you know. I've not seen any mental health issues for them, which is good."
Eccleston is also keen to stress he knows he's better off than many under coronavirus, not least healthwise, having escaped the virus so far, though he expects to catch it at some point..
"I'm not at the sharp end," he says. "I've got a back garden, I've got a big 'ouse, I've got some savings. It's not touched me like others and there's no way I can deny that. And it's certainly made me appreciate the life I had pre lockdown."
Another important family is his screen family, the one he's worked with for the past five years on his favourite job yet, The A Word. The new series of six hour long episodes starts on Tuesday as we catch up with Joe, a ten-year-old boy who has autism, and his family, as they grow and grapple with the challenges of their lives.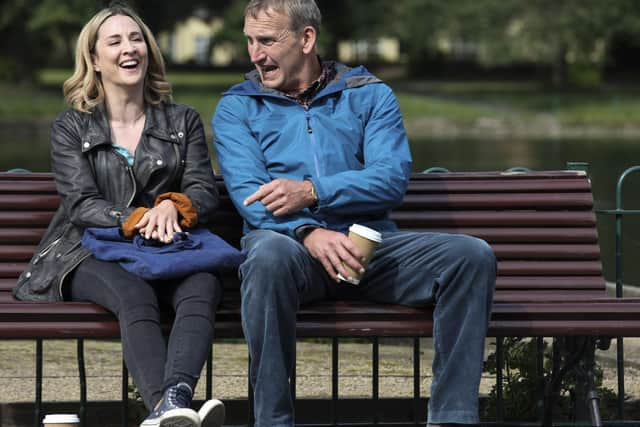 "We're hoping the exceptional circumstances of lockdown and the fact that families have been thrown together [he laughs] without any relief from the outside world might be perfect for The A Word, which is of course all about communication, all about family."
With a four decade career that includes Our Friends in the North, The Second Coming, Doctor Who and Accused (which won him an Emmy) on TV, Macbeth and Hamlet on stage, and Shallow Grave, 24 Hour Party People and Thor: The Dark World in film, 56-year-old Eccleston takes great pride in The A Word.
"At 9 o'clock on BBC1 on a Tuesday, a show with the central character living with autism is a huge leap for television drama. A more open discussion and a more visible representation of the spectrum is, I think, one of [the writer] Pete Bowker's main aims."
Eccleston plays Joe's grandad Maurice, a man with the heart of a lion and the subtlety of a rhino. In this series Joe's parents, played by Morven Christie (The Bay, The Replacement) and Lee Ingleby (Inspector George Gently), have separated and Joe goes between his mother's flat and Maurice's rapidly-expanding household. As well as Joe and his son-in-law Paul, there's divorced son Eddie played by Greg McHugh (Gary, Tank Commander), and granddaughter Rebecca. He's also putting 110 per cent into his relationship with girlfriend Louise (Pooky Quesnel) and her son Ralph (Leon Harrop), who has Down's syndrome.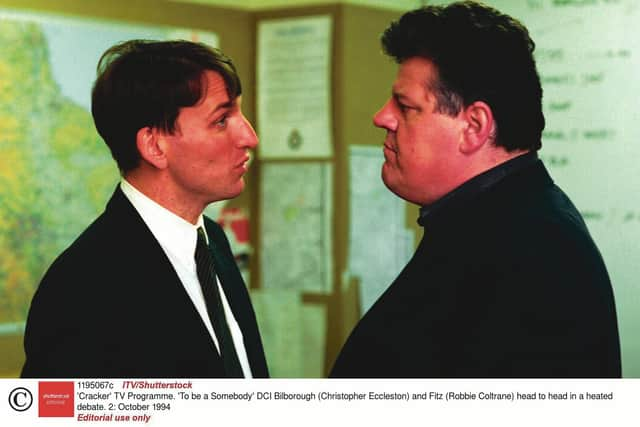 "Maurice complains about his family," says Eccleston, "but he craves having them around him. And he has this compulsion to control them, at the same time as trying to build a new family with Louise and Ralph.
Eccleston speaks of Maurice and the other characters with affection. "I've played him longer than any other character," he says. "We started five years ago and that's a considerable period in people's lives. Most of all we've seen Max [Vento, who has played Joe since the character was five] change. When we started he was so young and it's been interesting to see him and Leon [who plays Ralph], develop as actors and as individuals, all the while dealing with recognition. As an older and more experienced actor, that's been very interesting for me to help with and watch.
"There has been a family feel to the whole thing," says Eccleston, proud that the production has retained the majority of the original crew.
"It's been an unusual and special job because Max is a child who is also trying to portray autism, and with Leon and Sarah [Gordy, of Call the Midwife, playing Ralph's girlfriend] we have actors with Down's syndrome who work in a significantly different way. I think that's been very refreshing, certainly to me as an actor, and to the crew members."
While Joe and his family have to negotiate autism, they also have to take on the normal family challenges of divorce, unemployment, and exactly who has stolen that scotch egg you'd been saving from the fridge.
"What I love about the series is Joe having to negotiate like any other child, that the two people he loves most in the world no longer live together. I think what Pete's done beautifully is say this happens to autistic children also, and the issues are doubled for them. It's hopefully going to drive home how autistic children are just part of our community and face all the challenges that quote unquote normal children face. I'm proud of this series," he says.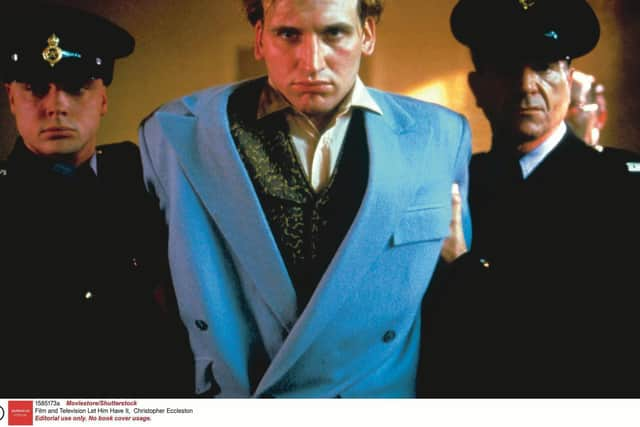 With The A Word filmed, Eccleston was due to make Close to Me, a six-part drama for Channel 4 based on Amanda Reynolds' 2017 debut novel of the same name when coronavirus interrupted.
"Myself and Connie Neilson play husband and wife and it's a psychological thriller, again a story of family and relationships, but somewhat darker than The A Word. I'm helping her recover from an attempted murder... she's got amnesia and we're trying to pick our way through that. And that's as much as I can say," he says, not just because he's cautious of spoilers but as a result of the uncertainty surrounding the hard-hit entertainment industry.
"We've no idea if we'll ever make it," he says. "But in an optimistic and creative way we've been talking about it, the scripts and hoping one day we can shoot it. That's what I hope to do if we ever get back to the industry being able to function again," he says.
"It's difficult with my industry: we work in large groups of people on TV and film sets and we're in close proximity in enclosed spaces for extended periods. I think uncertainty is very pronounced as to when we'll all be able to work again. I'm speaking not just about actors, but about technical crew, prop people, caterers and everybody who depends on the industry."
If he's concerned for TV and film, he's even more concerned for theatre, with its reliance on mass gatherings. "Many companies are days away from folding, for ever. All across Britain," he says and sighs heavily.
"On a more optimistic note," he continues, "Shakespeare wrote King Lear, didn't he, during the plague. That's what he did. During lockdown Shakespeare wrote King Lear.
"And all I've done is memorise a couple of poems," he adds.
However, one of the poems is Our Heroes, a tribute for the NHS written by Matthew Kelly, which the actor performed to a vast audience on BBC1.
Long a champion of the health service, narrating the BBC series Ambulance right up to lockdown, he's out clapping with his neighbours on Thursday nights, often with his children too.
"Just looking at those two small children as we're all outside the front door, speaking at a social distance to our neighbours and cheering the NHS, watching the whole street applauding… amazing. When they're 20 and 30, they'll remember this, banging the pans and clapping, and always appreciate the importance of the NHS."
He's quick to call the Westminster government out for its pre-coronavirus record on health spending and what he sees as double standards in talking it up now.
"In the weeks before we went into lockdown the big political issue with the NHS was corridor wars. The NHS was on its knees anyway before it was hit by a pandemic. Nurses and doctors were having to use corridors to treat patients. And that was under the government who is now telling us protect the NHS. The hypocrisy of it! Of Boris Johnston and his cronies, who voted down a pay rise for NHS staff. It's astonishing."
Eccleston is keen not to add to the NHS workload, and being a creature of habit and routine, as well as sorting out some work on audio books, he has a daily exercise schedule. A runner for 30 years, he uses his daily hour to run six miles, then does an hour's weights in the house.
"Two hours' exercise five days a week. Well, I'm deeply vain," he says and laughs. "During normal life I need that amount of exercise for mental health reasons, so I've really clung to it during lockdown.
"And we try to eat as healthily as we can, and I cut down on me alcohol. The first couple of weeks I was drinking a lot, for want of things to do, and probably to deal with anxiety, so I've cut that out. Because I go on the assumption that I will get the virus at some point, and as an older dad, I've got a duty to look after myself."
He's also been reading a lot – the Deborah Orr he sent his mother – and memorising poetry, posting a lot of John Cooper Clarke's on Instagram. He's watched TV, such as "the OJ Simpson documentary Made in America, the greatest documentary I have ever seen, an amazing look at the soul of America through the lens of celebrity and race. And me and the kids were absolutely spellbound by The Tale of The Princess Kaguya, one of the Japanese Studio Ghibli movies. There was something very profound about that story for us in lockdown, about enjoying your life."
There's music too, much of that down to his children, his daughter getting him listening to Dua Lipa.
"'One kiss is all it takes...'' he sings, and segues into another favourite, 'look what you made me…' , he breaks off, "that white soul singer, Dancing with a Stranger, what's his name? Sam Smith, yeah. And I play them all my old soul and reggae, and they absolutely love the Eurythmics. Both of them have asked me with Annie, is that a man or a woman? She was ahead of the curve with all that androgyny thing."
Book, I Love The Bones of You
Eccleston likes that he can discuss today's normal with his children, especially since he opened up about himself with his book, I Love The Bones of You: My Father and the Making of Me. A memoir and appreciation of his father, it's honest and revealing about his family, his work, his anorexia and mental health issues.
"The A Word is partly what inspired me to write the book about my own experiences and I've welcomed the opening up of discussion around those issues. I didn't see that happening in my lifetime, to be able to be so open about eating disorders etc. It's encouraging. When I look at my children I think well, maybe a lot of things, such as gender, are not going to be taboo."
It's not just Eccleston's speaking voice that comes loud and clear down the phone, he also comes across as someone who tells it like it is. Perhaps it's unsurprising the book's discussion of his mental breakdown and anorexia may have caught the headlines more than the humour and his eye for the details of family dynamics.
Eccleston is adept at dealing with this, stressing his desire that The A Word is the focus of attention rather than him, although he acknowledges the value of speaking out for everyone's benefit.
"Writing the book was therapeutic and I felt invulnerable, but then when I publicised it, it was very exposing to go on Lorraine and try and speak about anorexia and depression in a five-minute chunk. But it felt worthwhile and I certainly don't regret it.
"I was glad for the young man who went through all those things and for so many years was ashamed, particularly of the eating thing, because traditional views on gender mean men are supposed to be tough and invulnerable. I was glad to get that monkey off my back and it's very easy for me now to speak to people just generally and say, 'oh I suffered from anorexia, I suffered from depression, I was hospitalised'. I've found it opens up others and I've been surprised how many have given me their stories. I thought society would react to me in a negative way but that was not the case and I feel easier in my skin for having spoken about it."
Part of Eccleston's reticence to become a go-to on anorexia or mental health is because he defers to others' expertise on the issues.
"I'm just somebody who has experienced them," he says."I feel the most important thing I could do is say without shame that I had a severe clinical breakdown. I suffered for a long time with dysmorphia and an eating disorder and to say publicly I'm not ashamed of those things, because I think the stigma is almost as bad as the conditions. And I suppose if somebody who's in the public eye can do that, that's useful."
But for now he wants to talk about The A Word, to make sure it gets maximum publicity and attention.
"My issues are tiny compared to some of those in The A Word, living with autism and Down's syndrome. There was a time for me to speak about the book and the issues, and there will be time in the future, but for the moment I want to keep focus on Joe and The A Word.
"It's very nice to think that for six weeks people will be dealing with the Hughes and Scott family again and it'll be a nice reminder of what things were like when we could all work.
"I do love a portrait of messy, complex families and how you find your place in them."
The A Word, weekly from Tuesday on BBC1, 9pm
xxxxxxxxxxxxxxxxxxxxxxxxxxxxxxxxxxxxxxxxxxxxxxxxxxxxxxxxxxxxxxxxxxxxxxxx
A message from the Editor:
Thank you for reading this story on our website. While I have your attention, I also have an important request to make of you.
With the coronavirus lockdown having a major impact on many of our advertisers - and consequently the revenue we receive - we are more reliant than ever on you taking out a digital subscription.
Subscribe to scotsman.com and enjoy unlimited access to Scottish news and information online and on our app. With a digital subscription, you can read more than 5 articles, see fewer ads, enjoy faster load times, and get access to exclusive newsletters and content. Visit https://www.scotsman.com/subscriptions now to sign up.
Our journalism costs money and we rely on advertising, print and digital revenues to help to support them. By supporting us, we are able to support you in providing trusted, fact-checked content for this website.
Comments
Want to join the conversation? Please or to comment on this article.