What are the 3 key pillars needed to grow a tech business?
Getting to grips with technology makes firms more efficient and frees them up to focus on growing, writes Ian Marshall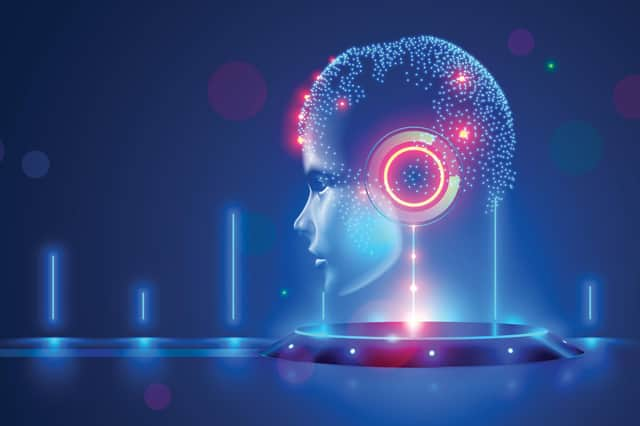 Now more than ever technology should be at the heart of every business – and this has provided opportunities for those companies providing tech solutions to accelerate their growth. Businesses have to embrace technology in new ways to increase efficiencies and streamline operations, and, most importantly, keep their employees safe as we are faced with public health challenges.
The support measures provided by the government have gone a long way to help steady the ship for many businesses, and as the country begins to get moving again many firms are hopefully seeing light at the end of the tunnel as lockdown measures are relaxed and market activity increases.
At a time when businesses have a renewed focus on efficiency, having access to meaningful data to aid decision-making is key. With this in mind, cloud accounting software applications such as Xero are now a "must have".
The benefits for businesses are clear to see; remote access; multiple internal users with varying permissions if required; login access for trusted advisers.There are also several other apps on the market which will "talk to" accounting applications like Xero – multiple stock management systems and cashflow apps such as Float being good examples.
Accurate management accounts every month is one of the three key pillars that support any successful business, and ambitious tech companies looking to grow or attract investment should introduce this discipline as quickly as their budget will allow.
The second pillar is having a trusted adviser to meet with every month to help interpret what the profit and loss account and balance sheet are telling us.
The third pillar is having timely and accurate annual statutory accounts and tax returns prepared. The more accurate the monthly management accounts are, the easier it should be to prepare the annual documents. My advice to tech companies is to have these annual documents prepared as soon after the end of the financial year-end as possible.
Most tech companies will be submitting research and development (R&D) tax claims, meaning cash coming back into the business, and any company should aim to access this cash as quickly as possible after the year-end.
AAB's virtual finance function (VFF) is a bespoke solution designed to deliver the three pillars. Not all companies either need or can afford a full-time, in-house team of finance professionals. VFF is a technology-based solution which frees up time to focus on running and growing the business.
VFF will utilise cloud accounting applications like Xero, provide that monthly interaction with an experienced chief financial officer-level accountant and ensure all operational, finance and compliance needs are met. The needs of scale-ups and well-established companies can both be met.
While outsourcing elements of a finance function may not be a new approach for businesses, a focus on this has certainly been heightened over the last few months. Companies may be looking at both their headcount and office space, so I'd advise any firm to at least consider a more flexible, cost-effective way of delivering key financial data to the decision-makers.
This is not only limited to the processing of daily sales and purchase invoices but also includes looking at other time-consuming and ever more complex processes such as payroll, VAT returns, expense claims and so on.
Payroll in particular has become more complex in recent years, and this is even greater when employees are working overseas on either a temporary or full-time basis. Recording the employee movements and reporting on this is for many businesses a manual process and typically where mistakes can be made, often resulting in exposure to incorrect reporting and underpaid taxes.
At AAB, we have invested in technology to automate the process, saving significant time in producing the calculations, then automatically feeding the data into the accounting system, reducing the risk of manual error and ultimately reducing costs.
This approach can also be applied to other processes involving manual data input such as time recording and stock management. Using existing software or developing bespoke software solutions can ensure the data is uploaded quickly into the accounting system, providing management teams with up-to-date and accurate information to help manage the business.
As a tech-enabled advisory firm, it is important we practice what we preach. During the pandemic our investment in and adoption of technology has come to the fore.
Technology has supported our leadership team in defining our short, medium- and long-term strategies, which has largely been possible due to our access to real-time financial information and key performance indicators. This has enabled our firm to plan scenarios and outcomes, while responding quickly to the ever-changing economic conditions.
It has also been invaluable from an operational perspective, helping to ensure our employees can continue to support our clients.
While no-one can fully predict what the remainder of 2020 will look like, the changes and developments we have seen from a technology perspective – both the sector itself and the use of tech across multiple sectors, business types and indeed across the world – can only be set to continue.
Tech may well be increasingly in the spotlight more than anyone could have anticipated.
Ian Marshall is a director and head of tech strategy at Anderson Anderson & Brown
Tech sector deals are a clear target for 2020
This year has presented monumental challenges to global economies, resulting in many people expecting a slowdown in deal volume. But despite these unprecedented times, deal activity in the tech sector has remained buoyant as both private equity and strategic acquirers continue to seek acquisition and investment opportunities to support their growth aspirations.
Although technology deal volume did naturally dip in the first quarter of 2020 compared with the same period in 2019, this was only by 15 per cent against a backdrop which saw falls of 35 per cent in the overall global mergers and acquisitions (M&A) volume and illustrates the industry's resilience in the face of the worldwide pandemic.
There have recently been several high-profile transactions in the technology sector, such as Visa's $5.3 billion acquisition of Plaid – a network which securely connects financial accounts to apps – and rival Mastercard's acquisition of Finicit, a fintech specialising in open banking, for $825 million.
Ebay also made the decision to sell its online classified ads business to Norway-based digital marketplace owner Adevinta, valuing the business unit at $9.2bn. Another acquisition was announced by Amazon with an agreement in place to buy Zoox – a self-driving start-up founded in 2014 – for a reported $1.2bn and Facebook also announced a $5.7bn investment in India-based internet service provider in Jio.
In the second quarter of 2020 alone, the UK recorded 84 deals with an increase of 1,153 per cent in deal value compared with the first quarter through sizeable transactions such as O2 and Virgin Media's $18.82bn merger and Keysight Technologies' $330m acquisition of TestPlant Europe.
Further examples which illustrate activity in the UK mid-market include Accenture's £107m acquisition of computer security services provider Context Information Security; Canadian-listed Constellation Software's acquisition of Motion Software via its UK subsidiary Jonas Software (undisclosed) and cybersecurity Beeks Financial Cloud's acquisition of Velocimetrics for £1.3m.
Some earlier-stage Scottish-based tech companies have also succeeded in attracting growth capital at a time where many investors are being extremely cautious and looking after their existing portfolio companies.
Examples include the recent £1.6m investment in EC-OG led by Par Equity, and AdInMo raising £500,000 of seed investment led by Techstart Ventures. Both these investments were completed during lockdown.
More recently, Trojan Energy secured seed funding of £4.1m led by Equity Gap, and including SIS Ventures, Alba Equity and Scottish Investment Bank (SIB). Plus Reactec was successful in raising £700,000 in a funding round led by business angel investment syndicate Archangels and SIB.The trend is certainly positive and one which we do not expect to contract any time soon.
From regular dialogue with other advisers, acquirers and investors, there is a real sense that businesses operating in key tech sub-sectors, such as cloud computing, fintech and IT support services and in particular those businesses with a "Software as a Service" (SaaS) business model will be of heightened interest and focus from an M&A perspective in the upcoming months.
2020 will be a year where technology is at the heart of every business, making it an opportunity for those companies providing tech solutions to accelerate their growth.
Brian McMurray is a partner and head of technology at Anderson Anderson & Brown