Will Croatia be added to the UK's quarantine list? Latest FCO travel advice as coronavirus cases increase
Any countries that record more than 20 new cases per 100,000 population are added to the government's watch list, meaning Croatia is currently at risk
Travel plans have faced significant disruption in recent weeks, following a rise in coronavirus cases across Europe.
But what is the latest travel advice for Croatia? Here's what you need to know.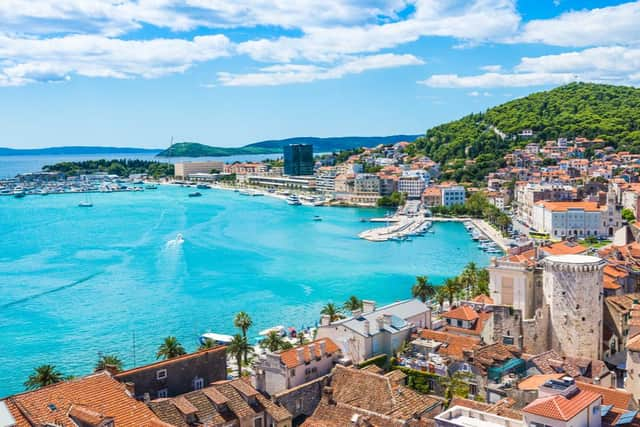 Is Croatia on the quarantine list?
Current FCO guidance states that, as of 4 July, Croatia has been exempt from the advice against all non-essential international travel.
This is based on an assessment of coronavirus cases in the country. There is currently considered to be a moderate risk of exposure to travellers. As such, UK travellers are able to visit Croatia without facing quarantine restrictions on their return home.
Any countries that record more than 20 new cases per 100,000 population are added to the government's watch list, meaning Croatia is currently at risk of being removed from the approved travel corridors.
At present, the country's new infections per 100,000 is at 33.4 following an increase in recent weeks.
Croatia has only recorded just over 6,650 cases of coronavirus in total since the pandemic broke out, but new infections have climbed since the end of July.
On 14 August, 208 new cases were confirmed, which marks the country's highest daily figure since the pandemic started.
What are the safety rules in Croatia?
It is currently mandatory for people in Croatia to wear a face mask on public transport and in taxis, as well as in shops and other commercial premises.
While travellers do not currently have to self-isolate on their return to the UK from Croatia, you will still be asked to supply contact information on arrival.
This is to allow health officials to trace you in the event you have been in contact with someone who displays symptoms of, or tests positive, for coronavirus.
What if quarantine rules change while I'm on holiday?
If Croatia is removed from the list of travel corridors and faced with quarantine restriction, UK travellers will be given notice to be able to return to the UK. However, in the cases of France and Spain, this was only around 24 hours warning.
Travellers who return to the UK after the date given by the UK government will have to self-isolate for 14 days on their return.
What if I have a holiday booked?
If you have a holiday booked to Croatia, airlines may cancel flights and holidays in the event that quarantine restrictions are imposed on the country.
Travellers should be able to claim a refund or credit note for their booking, while some airlines are allowing passengers to change the date of their holiday free of charge.
The Association of British Insurers (ABI) has said that travel insurance will remain valid for people who are already in quarantine countries until they return home. However, those who travel to countries against FCO advice will "likely" find that their insurance is invalid, the ABI added.