Why York's a true northern star - Scotland on Sunday Travel
Discover the city's blend of rich historical past and exciting present on a weekend break.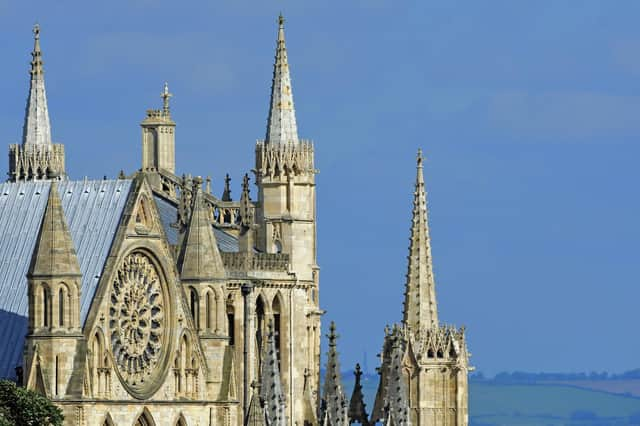 I'm lying under an arch of ochre bricks, the scent of rose and jojoba in the air, a therapist working expensive oils into my tired skin.
But that arch of bricks isn't just an aesthetic addition to the treatment room in the stylish No.1 by GuestHouse, York, a boutique hotel 10 minutes' walk from the city centre, housed within a Regency Grade II-listed townhouse. That cellar room used to be a World War Two air raid shelter in which the residents would take refuge during the bombings, and I'm told the brickwork is original.
Drifting off within the dimly lit confines, soft music aiding my somnolent state, it's hard to imagine those less-fortunate wartime occupants huddled together. But this inadvertent step back in time is an ideal way to begin a break with my daughter to take in some history, while enjoying the modern draws of the city, namely food, drink, shopping and pampering.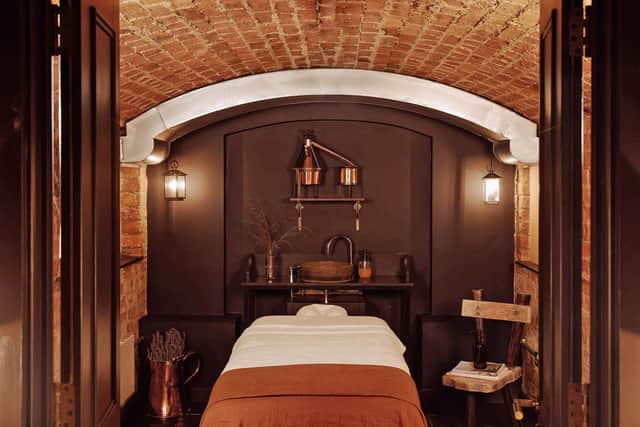 The building dates back to 1829, but the dog-friendly hotel opened little more than a year ago, becoming the second in the GuestHouse boutique group (the first was No.15 by GuestHouse in Bath). Two more are planned: Margate opens in July and Brighton in early 2024.
With 38 rooms, the hotel is a fusion of old and new. Comfortable classic sofas intermingle with contemporary local art on the walls of the Marmalade Lounge (so named because of its orange/yellow colour scheme); the Rhubarb Bar, a nod to the rhubarb fields of West Yorkshire, has a modern cocktail list and a steam train running along the cornice and across the windows to honour York's status as one of the UK's oldest railway towns.
Other quirky asides include in-room record players and we soon find the free help-yourself pantry offering crisps, sweets, chocolate, soft drinks and ice-cream whenever you fancy them.
You can walk the old wall surrounding the city in about two hours, getting a bird's-eye view of the historical buildings, and take in the majestic York Minster (yorkminster.org; adults £16) home to the largest expanse of medieval stained glass in the country.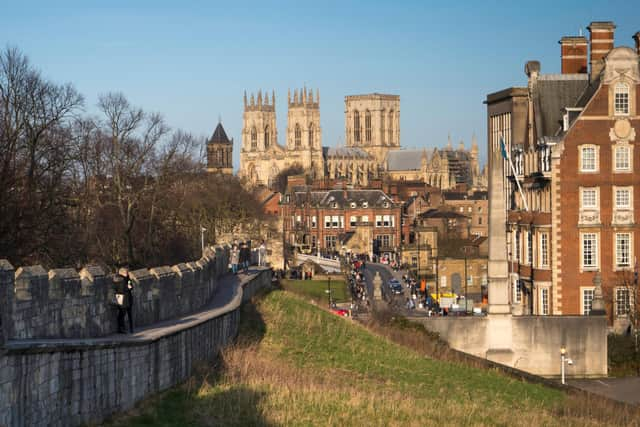 To make the most of our stay, we get a Visit York Pass, which allows entry to a number of attractions and saves money if you are visiting multiple museums and other paid-for sights (although you may have to pre-book some attractions).
Those who like an interactive experience might head for the JORVIK Viking Centre (jorvikvikingcentre.co.uk; adults £15) or walk through Kirkgate, a recreated Victorian street at York Castle Museum (yorkcastlemuseum.org.uk; adults £13 online/£16 walk up), the former county jail. and visit the Museum's Sixties exhibition.
Shopping is eclectic, tea rooms and cafes offering a plethora of mouthwatering pastries, and cakes are around every corner and there's a sophisticated restaurant scene.
Back at base, we're dining at Pearly Cow (pearlycow.co.uk; mains from around £25), a new restaurant which opened in March and is attached to the hotel – although non-resident diners can enter through a separate outside door. Here local produce is key – the meat is from specialist Yorkshire farmers, the oysters come from Hartlepool, while Whitby crab and prawns are a regular on the menu.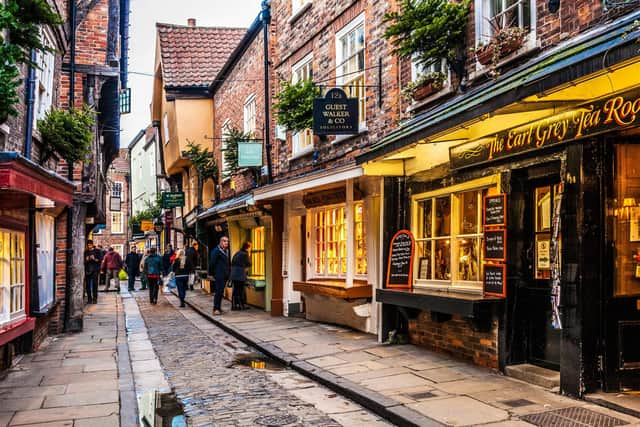 Sampling a range of delicacies including beef tartare, a platter of fruits de mer followed by a showstopping côte de boeuf, fanned impressively, it feels like delicious local art on a plate. Even the rhubarb crumble soufflé dessert rises to the occasion.
On our last day, we walk to Clifford's Tower (english-heritage.org.uk; adults from £7.70), the largest remaining building of York Castle, a stone fragment of history which sits atop a huge mound of grass. Climbing the 55 steps to get to the keep, then more stairs to a new walkway and a spiral staircase, we reach the new roof deck which offers a 360-degree bird's eye view of the city.
Doubles at No.1 by GuestHouse, York start from £160 (two sharing), room only. Visit guesthousehotels.co.uk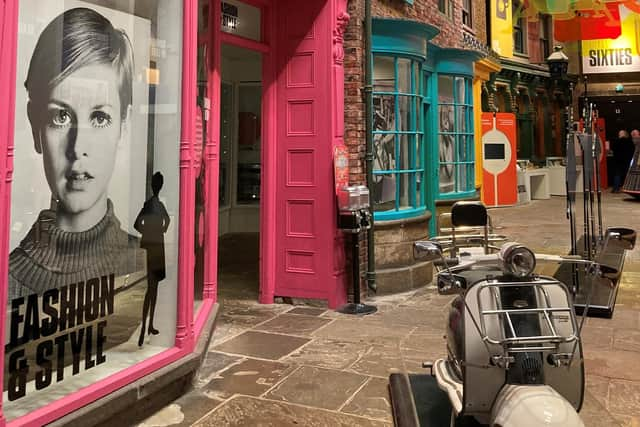 A One Day York Pass, covering entry to numerous attractions including York Minster, Jorvik Viking Centre, York Castle Museum and Clifford's Tower, costs £55. Visit yorkpass.com
For information on York, go to visityork.org