Which EU countries are allowing UK visitors? Full list of European holiday destinations British tourists can travel to - and quarantine rules clarified
While some EU countries are welcoming UK nationals looking for a summer holiday, they don't all have the same rules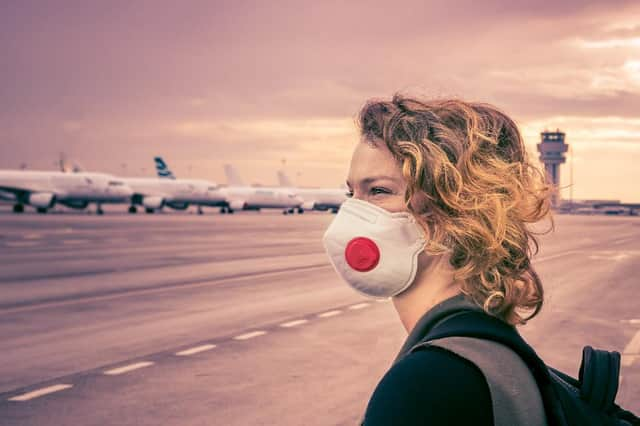 After months of lockdown, it's no surprise many people are dreaming of their next summer holiday.
However, the rules around foreign travel are still a bit confusing, and while some flights have started up and some countries have fully opened their borders and are welcoming visitors in, the UK Government is still issuing official guidance to avoid non-essential travel to a list of countries.
So to help clarify the situation, here are the countries open to UK tourists - and quarantine rules explained.
Can I go on a holiday abroad?
A large number of airlines restarted flights last month, which sparked hope that a foreign holiday is possible, but there are other elements at play which continue to make it quite hard to go on a foreign holiday.
One such factor is quarantine, requiring travellers to self-isolate for 14 days upon their arrival into their destination and/or upon their return home.
This will no doubt prevent many from going on holiday this year, as people will not be able to return to work for two weeks after their holiday.
However, on 3 July the UK government released a list of 50 countries that were exempt from the 14 day quarantine order upon arrival into the UK. This has since been amended as the pandemic continues and infection rates increase in certain areas.
Another factor is the rules in place at your chosen destination.
What countries will let UK nationals in?
On 15 June the European Union eased travel restrictions, allowing individual counties to choose whether to let tourists in.
These are the countries currently welcoming UK visitors:
Travellers from the UK are allowed, however you will have to self-isolate for 14 days once you arrive into mainland France and you will be required to self-isolate for 14 days upon return to the UK.
Nationals from EU countries, the Schengen Area (Iceland, Liechtenstein, Norway and Switzerland) and the UK, are allowed to enter Germany, for more than just essential travel.
Writing about the current rules in place in Germany, the UK government website states "Persons entering [Germany] from other EU countries, the Schengen area and the UK will only have to go into quarantine if they are entering from an area where there is a high rate of infection."
So, if you are entering from the UK, four tourism purposes, you will be allowed to enter without issue.
Italy was one of the first countries to open its borders to international tourists and since June 3 those from the UK have not had to quarantine on arrival.
UK residents can currently holiday in Portugal. A quarantine period is not required.
Ireland is now requiring all visitors from the UK to quarantine for 14 days upon arrival.
The Spanish Government said on Monday 15 June that UK visitors would not have to quarantine on arrival from Sunday 21 June. However on 25th July the UK government took Spain off their 'travel corridors exemption list', meaning any traveller to the country will have to quarantine for 14 days upon their return to the UK.
On Monday 15 June, Belgium opened its borders, allowing travel to and from the European Union, including travel to and from the United Kingdom.
However on 8 August the UK government removed Belgium from its list of exempt countries, meaning any traveller to the country will have to quarantine for 14 days upon their return to the UK.
Bulgaria has now lifted its travel ban on UK travellers, and travellers will not need to quarantine for 14 days on arrival. However it is not on the UK exemption list, meaning you will need to self isolate for 14 days upon your return home.
Tourists from the UK can enter Croatia without the need for quarantine upon arrival.
UK citizens are now able to enter without quarantine, however they will be tested for the virus upon landing or must present a negative test within 72 hours of arrival and isolate while waiting for the result.
Travellers without symptoms arriving from the UK were once again allowed to enter the country, without quarantine upon arrival.
Only citizens from Denmark, Norway, Germany and Finland can enter Iceland without restrictions. Everyone from the UK flying into Iceland must either pay to be tested for coronavirus or self-isolate for 14 days upon arrival. However children born in 2005 or later are exempt from this.
Travellers from the UK can enter without restrictions. However ski resorts are not currently open.
What do I do if I want to cancel my upcoming foreign holiday?
Official government advice says that British nationals should not take any non-essential foreign travel unless they are travelling to one of the exempt countries listed here.
If you chose to adhere to these rules and wish to cancel your upcoming booking, but the travel company you booked with lets the holiday go ahead, you may not be entitled to a refund.
This leaves people with the decision to accept the lost cost of their holiday, or to ignore the government's advice and self-isolate for 14 days upon their return.
However it's worth noting that travellers who chose to ignore the government's advice will invalidate their travel insurance.
Meanwhile, if your upcoming package holiday or flights have been cancelled due to coronavirus you are entitled to a full cash refund.
However, you can also choose to accept vouchers to rebook your trip, which is an alternative being offered to customers by travel companies.
Although you should keep in mind that if you accept a voucher from a travel company, which later permanently closes, you may not be able to use the vouchers and you will effectively lose the cost of the trip.
If you are offered a voucher or a free rebooking, you are fully entitled to reject this and ask for a cash refund.
Can I go on holiday in the UK?
The Culture Secretary Oliver Dowden announced in June that he was hoping to restart the tourism industry "as long as it is safe to do so", with the "ambitious target" of 4 July.
Speaking to the House of Commons Mr Dowden said "Self-contained accommodation has a lower risk than other areas," adding "I would hope that that will be at the front of the queue."
Meanwhile hotels in Northern Ireland have been allowed to reopen since Monday 20 July.
What countries are no longer required to quarantine in the UK?
The full list disclosed by the government website is the following:
Bonaire, St Eustatius and Saba
British Antarctic Territory
British Indian Ocean Territory
Cuba (added 4am, 29 August 2020 – if you arrived in England from Cuba before 4am 29 August you will need to self-isolate)
Pitcairn, Henderson, Ducie and Oeno Islands
Portugal (added 4am, Saturday 22 August 2020 – if you arrived in England from Portugal before 4am, 22 August, you will need to self–isolate)
South Georgia and the South Sandwich Islands
St Helena, Ascension and Tristan da Cunha
St Vincent and the Grenadines