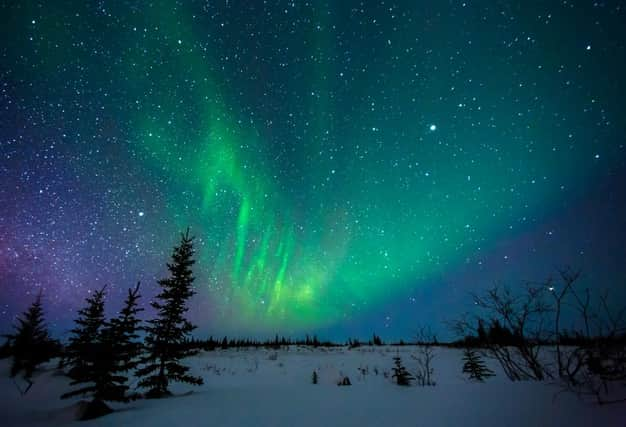 Travel is slowly becoming a dream that we can realize again, and the holiday season has everyone thinking of what the best winter holiday is for them. Some think of escaping their winter doldrums and going south for the winter, while others think of doubling down on the winter fun and experiencing a white Christmas like none other. In that case, Canada is a good bet for a winter wonderland on your winter holiday.
In order to do that, you will need an eTA Canada. The eta for Canada is much easier to apply for than a regular visa, and an eta doesn't require you to head to an embassy or consulate.
There is something for everyone in each of Canada's provinces, and you will need an eTA Canada no matter which of these provinces you decide to visit. Filling out the eTA form takes only about 10 minutes, and if this holiday is for the whole family, then luckily the eTA form can be filled in for up to 10 individuals at a time. This makes planning for a family winter getaway that much easier. The next step is deciding where in Canada you would like to visit, and one province in particular has winter on lock.
Manitoba is a province in Canada and has a largely varied landscape. Bays, Arctic tundra, dense forests and more make Manitoba a popular tourist destination throughout the entire year. Because of its arctic proximity, it is a very ideal place to experience winter in a way many of us have never done before.
If a true arctic experience sounds like something for you, then Churchill is an ideal choice. Churchill only has about 10,000 residents, but many tourists travel here yearly to take advantage of the arctic activities. The most famous is actually the Northern Lights, but many also travel to see hundreds of different species of arctic birds, polar bear migrations, and beluga whales.
Churchill is considered one of the best places in the world to see the northern lights. This is mainly because Churchill is situated directly under the aurora oval, making for prime viewing. Although technically, the Northern Lights can be seen throughout the year here, the clearest nights and best chance of sightings are between January and March.
Make sure you have enough warm clothing and prep because the best time to see is late at night into the early morning. Luckily, the city has come up with many ways to make the viewing more comfortable. The Churchill Northern Studies Centre has a dome where you can have a 360° view of the lights. There are also Aurora pods where you can sit down and watch, or you can stay in remote lodges away from the city lights to catch a pristine view of this natural wonder.
Apart from being an ideal place to watch the Northern Lights, Churchill is also the perfect place to go polar bear watching near The Hudson Bay. This is a part of their annual migration along this area. Although this might sound a bit scary, there are tours that help you travel further out into the tundra to watch the bears in their natural habitat.
Winnipeg has wonderful places to see Christmas lights, there is even a trail for incredibly decorated houses throughout the city. There are drive through Christmas light shows and shopping centres that become lit up wonderlands that are bound to get you in the spirit.
There are several dedicated camp sites to try camping in winter, where you can also hike in a winter landscape and of course, go skiing. If downhill skiing is a bit too intense for you, there are many places to go cross country skiing. Another popular activity is tobogganing. There are various hills located in Winnipeg perfect for going downhill in a toboggan, there are also winter slides for the younger ones. Walking in a winter forest in snow shoes is also possible there, which is a great way to explore deep snow in a way that won't give you frost bite!
It seems unlikely, but birdwatching is quite a treat in the winter in Winnipeg because the birds that do remain and don't migrate have interesting strategies to cope with the snowy winters. It might even be possible to spot snowy owls, as they migrate to Manitoba in winter.
The International Polar Bear Conservation Centre is located in the Assinibione Park Zoo. This special rehab centre focuses on helping abandoned Polar Bear cubs and extensive research on this precious animals. One of the highlights for the children is the Polar Playground, which also might be fun for the whole family. Learn fascinating facts about the bears, and catch glimpses of other important animals in the region.
Travel with the eTA Canada
Although the holidays are coming quickly, travelling to Canada doesn't have to be next winter's dream. The application for the eTA Canada only takes about 10 -15 minutes to fill in for you or your family. Once the application is complete, on average, the approval of a eTA Canada takes about 3 days. If you feel that this may not be fast enough to make it on your holiday, you can always apply for an urgent eTA Canada.
Most travellers meet the requirements of the eTA Canada and therefore don't have to go through the long process of obtaining a visa. Once approved, it is not necessary to print the eTA because it is connected to your passport. The eTA Canada is valid for 5 years, which makes it easy to travel to Canada again at a later time if you decide the last holiday was not enough.