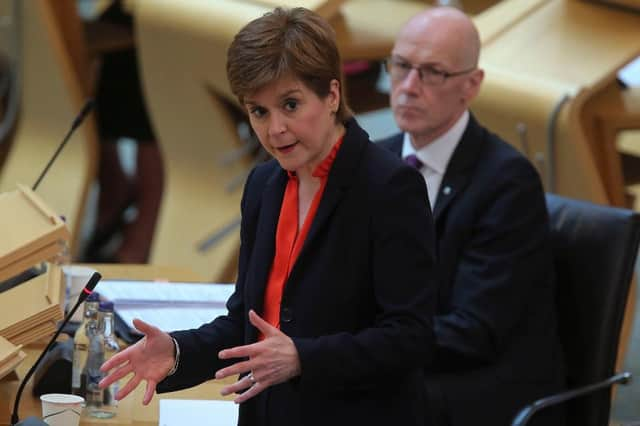 On 9 July, the Scottish government announced the country had moved into phase three of lockdown, and announced the dates on which certain lockdown restrictions could now end.
Nicola Sturgeon announced that from 10 July, overnight stays at personal residences are allow for up to eight people from up to three households.
But what was said about hotels and other holiday accommodations?
When will hotels and B&Bs reopen?
From Wednesday 15 July, all holiday accommodation will be able to open - along with museums, galleries, cinemas, monuments and libraries.
Meanwhile all self-contained accommodation is currently already permitted to open, and has been since July 3.
The announcement means that Scottish summer holidays will be on the cards after all, and that members of the public could have plenty to do at their destinations, now that phase three in the governments route map out of lockdown has began.
Of course, this is also great news for hotel and holiday accommodation owners who have so far missed out on a lot of expected profit this year due to the pandemic.
Issues with the two metre rule
However, some hotel owners have announced that they cannot open on 15 July if the current two metre social distancing rule remains in place.
In fact, according to one poll taken by the Scottish Tourism Alliance, the vast majority of hospitality firms will not only struggle to open by that date under such restrictions, but struggle to reopen at all.
The survey asked a total of 1,052 businesses which included hotels, restaurants and cafes, and nearly a third of the hotels surveyed said they will not reopen on 15 July, specifically due to the restrictive social distancing measures.
Meanwhile, a whopping 85 percent of all the businesses asked, said they will have no choice but to stop trading if the rule remains in place.
However, the First Minister has since announced that the two metre rule can be reduced to one metre in hospitality and retail businesses, providing safeguards are implemented to ensure the distance is safe.
Ms Sturgeon said, "It could be face coverings, it could be having more perspex screens in certain settings, it could be changing seating patterns in indoor circumstances.
"In hospitality, it could involve taking names and addresses of people who go indoors in order that should there be an outbreak of the virus or if somebody tests positive there is an ability to trace the others that have been there at the same time.
"Since hotels already take your personal details down when you check in or book, this information could prove useful in tracing those who need to be contacted in the instance of an outbreak at the hotel.
"All of these kind of things are potential mitigations if you allow for flexibility around two metres in circumstances where for practical and economic reasons, it is difficult, always, to maintain it."
What are some of the other restrictions being eased?
People are now allowed to meet up outdoors with groups of 15 from up to four other households, with physical distancing, as of 10 July.
Also from this date, Scots are required to wear face masks in shops. Police will be able to issue fines to those who don't comply.
Meeting indoors with a maximum of eight people from three households will be permitted from 15 July and children no longer need to physically distance while indoors. Since Monday 13 July young people can now play organised contact sports outdoors.
Additionally, indoor pubs and restaurants can also make a comeback by 15 July along with hairdressers and barbers with enhanced hygiene measures in place.
However Ms Sturgeon has clarified that this would only be on "a limited basis" with several safety regulations in place.