Villa La Massa: Sun yourself in luxury and Italian history in beautiful Tuscany
Full of that unique Italian romance, Villa La Massa and Tuscany offer history, incredible food and breath-taking views.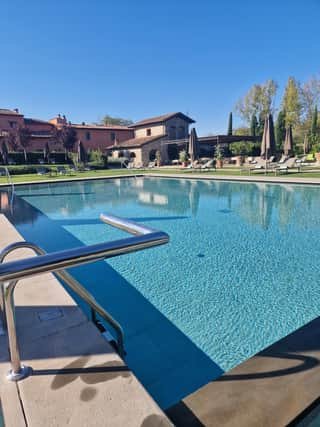 Packed with some of the globe's most succulent food, Tuscany and the holiday destination of Florence, is seeped in the kind of romance only the Italians know how to produce. Billed as one of the world's premier hotels, my anticipation was high to see just how relaxing the 13th-century Villa La Massa could be for three nights.
Situated on the simply stunning River Arno, there's no doubting the class Villa La Massa oozes. While luxury is a word thrown about almost too easily, this outstanding location was chosen by David Bowie for his wedding to Iman in 1992 - and Ziggy Stardust never did things by halves, did he?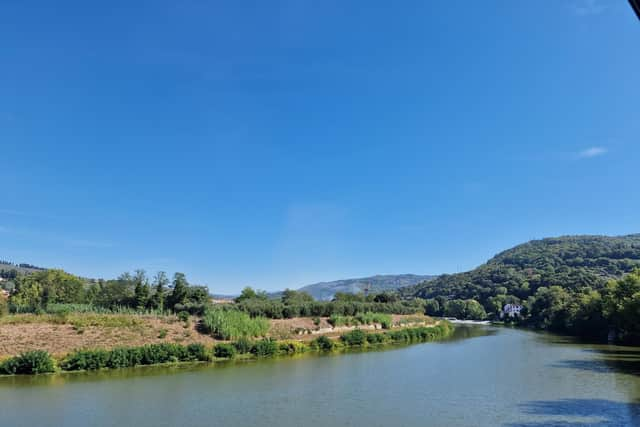 Originally built as a country home for a family of Florentine aristocrats, the Villa continued to be owned by various aristocrats from across Europe until 1948 before being turned into a luxury villa, split into five buildings and just 15 minutes away from the beautiful Italian city of Florence, in this enchanting, secluded rural part of Tuscany.
Time to relax
Did it relax me? Yes. Of course it did! However, what I didn't expect was this three-day stay to give me a lesson in extremely intriguing Italian history and an ability to cook my fiancée the (almost) best focaccia she has ever tasted.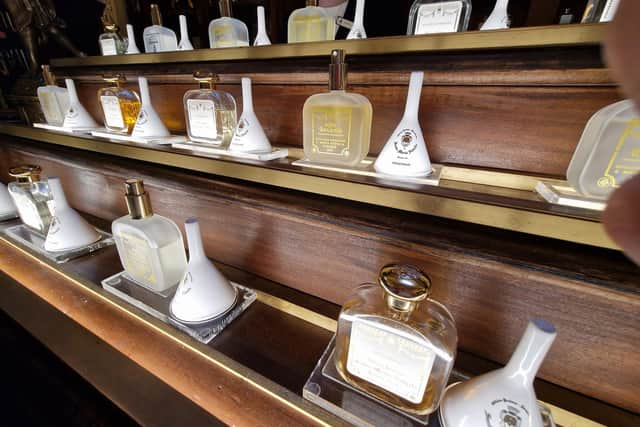 So, where do I start? As I arrived late on Friday evening, tired and in need of a comfortable bed, my breath was taken away immediately by the kind of view that reminds me just how beautiful this world really can be. Cheesy, but oh so accurate in this instance.
After taking in the awe-inspiring views of the hills and the illuminated orange sky over the river and being greeted by the staff, I was then introduced to a 'room' that was comfortably bigger than my own flat such was its enormity, yet it remained full of of Tuscan history and class throughout.
Complete with a plate of fresh salmon and burrata to feed my tired mind, it is fair to say the immediate striking beauty of Room 51 will stay with me for a long, long time.
The following morning, fully refreshed, I took a short stroll to the breakfast building located just 30 seconds away from my room and took in a morning espresso while I sampled a view that could have easily been painted by van Gogh, such was its deep warming colours and awe-inspiring greenery before I sampled Villa La Massa's sauna, jacuzzi and spa.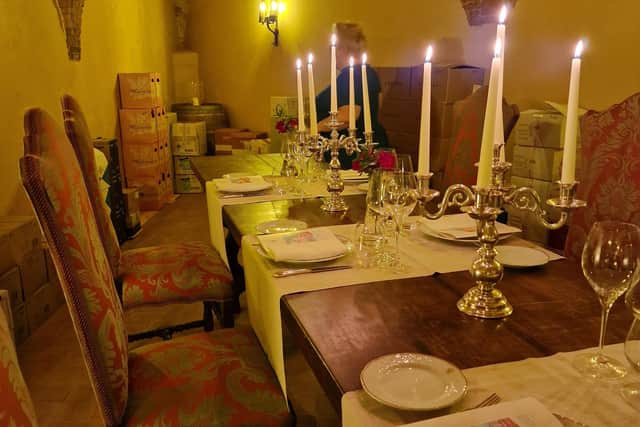 After feeling refreshed, I was taken to the Villa's outdoor restaurant situated right by the villa's pool (which is fully heated). The Olivera Bistrot restaurant had a real air of Tuscan romance, complete with a distinguished and tasteful ambience and a top notch view of the Tuscan hills. Most importantly, the food was unique and delicious, with the sous chef cooking fresh focaccia, pizza and a range of succulent pastas.
Florence
In truth, there was far too much food for my tiny stomach to handle but sometimes you just have to indulge, enjoy and stop counting the calories. Plus, we had a three-hour walking tour of Florence planned and I needed my energy - or something.
Taking in some of the nearby city of Florence's stunning architecture, we explored the city with a wonderfully warm sun on our back when I was struck by a bronzed stature of a boar known as Porcellino. Little did I know the history and importance this little piglet had to its city.
Sculpted and cast by Baroque master Pietro Tacca, he has been a part of everyday Florentine life since the 15th century where, legend has it, if you touch the boar's nose, you will get good luck in return. There is so much to write about when it comes to Florence, but if I could offer just one recommendation, it would be that of the world famous perfumery Farmaceutica di Santa Maria Novella.
One of the world's famous perfumeries, it is considered the oldest historical pharmacy and has been without interruption for just over four centuries, offering room and after room of scents, smell and historical achievements. It is well worth a visit and somewhere you could easily get lost in.
Over 1000 years of history, truffles and Vin Santo
Next up was the once in a lifetime of experience of truffle hunting with dogs in the Tuscan hills followed by wine tasting at the historic Guicciardini Strozzi. The site dates back to the year 994 and produces various wines made from grapes harvested by hand and carefully selected, before being fermented in cement vats and steel autoclaves at controlled temperatures. And it tastes incredible.
The site itself is one well worth a visit, let alone the amazing wine (I must recommend the dessert wine Vin Santo which I someone managed to drink an entire bottle of!). With a family history that includes ties to Mona Lisa and Winston Churchill, owners and sisters Natalia and Irini Strozzi were more than happy to showcase the extraordinary history of their family and its work.
Not to leave me wanting even more, Villa La Massa finally treated me to a fun, educational cooking class with their head chef on how to make the perfect Tuscan focaccia bread that I had gorged on all week.
Just another part of this fabulous addition to this already wonderful experience, he provided us with our very own chef's aprons as we played the role of foodie extraordinaire, all in the company of a man who had fed us the most mouth-watering dishes all weekend. We shared more cheese and the villa's delightful wine selection from their stacked cellar - which is also able to be visited by guests on request. The Villa, its history and its surrounding areas is quite literally from another world.
Now back amongst the hustle and bustle of everyday life and the grey skies of Scotland, I often think back to Porcellino and wonder if he will heed my wish to have the good luck to return to this beautiful villa and stunning area of Europe very soon.
Rates at Villa La Massa start from €550 (approx. £473) for a Double Deluxe Room per night, including buffet breakfast at the restaurant Il Verrocchio OR in the privacy of the guest's room. Villa La Massa, Via della Massa 24, Candeli 50012 Firenze - Italia, www.villalamassa.com