Travel: Shailene Woodley on coming eye to eye with an elephant for Planet Earth III - Scotland on Sunday Travel
The Hollywood actor joined the BBC crew on a shoot in one of the most volatile areas of Africa.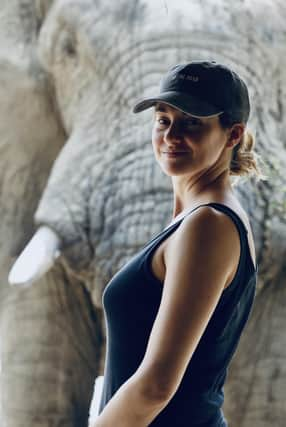 Sending a Hollywood actor into what's known as the 'Dead Heart of Africa' sounds like the plot of a nail-biting blockbuster. But when Shailene Woodley was offered the opportunity to join BBC filmmakers in largely off-limits Central African country Chad, she seized the opportunity knowing she might "never get another chance".
Lost luggage and armed convoys didn't faze the intrepid 31-year-old, whose latest role is as official ambassador for Planet Earth III. Footage from her time spent in the country, following the remarkable story of communities reversing a devasting trend for ivory poaching, will air in the Deserts & Grasslands episode tonight at 6.15pm, BBC One.
A committed climate activist, Woodley has a deep passion for the natural world and urges all of us to get onboard and make a difference.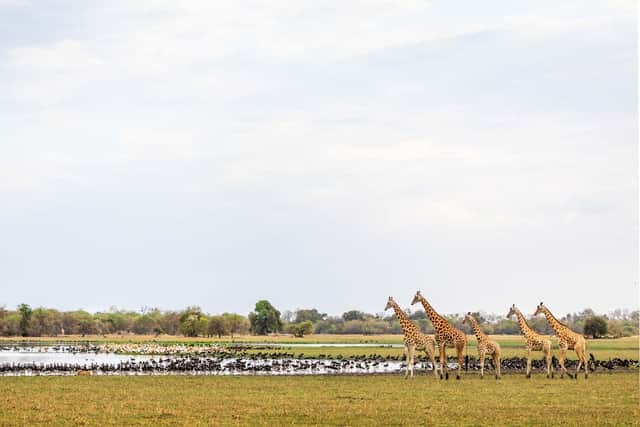 Few people have even heard of Chad. What were your first impressions?
"From the minute we landed in the middle of Zakouma National Park by plane and we got in a truck heading towards our camp, we saw hundreds of species in a 30-minute drive," says Woodley. "On safari, you're lucky if you see a few different animals, but there were hundreds of birds, insects and mammals. It was so overwhelming."
What was it like sleeping in the wilderness?
"Maybe I was hallucinating, but I remember waking up in my tent and hearing a lion. There were hundreds of crocodiles less than 20 feet away. I remember laying there by myself, thinking, 'Wow, if anything were to happen, this really is man in the wild.' Another night, I swear I saw a leopard walk by. I'm not sure I'll ever get to experience something like that again."
What was your closest animal encounter?
"Looking directly into an elephant's eye. I remember thinking he was choosing to trust us in that moment. It felt very conscious and decided and that was something I couldn't have anticipated, and something that you can't argue. Having a language of love between two different species felt magical. There's no other word for it."
Did your experience in Chad change your opinion of nature documentaries?
"I'm always in awe of nature documentaries. I enjoyed the previous Planet Earth and Blue Planet series. But to actually see the team out in the middle of the bush for hours on end completely by themselves, in a world where there are lots of natural and human threats, was something else. When someone dedicates their life, soul, time and energy to the natural world, I'm in constant awe. That is what BBC does with the natural history unit."
There's a big focus on conservation in the series. What can viewers do to protect the world around us?
"It really has to start from making a conscious choice about how you want to show up in the world – trying to live with a little more love, a little more kindness, a little more softness. I'm still learning how to be all of those things.
Finally, what are your thoughts on Sir David Attenborough?
"We don't really have many people with massive legacies. He has a devotion to education, not in a preachy way, but in a really generous, encouraging and empowering way. When I was younger and watching the shows, I wasn't really thinking so much about David Attenborough, as much as I was thinking about the programme as a whole. It takes hundreds of people behind the scenes to make each episode. But there is something very warm and inviting about him that's remarkable. He's given his entire life to help progress this planet. In a lot of ways, he's truly a hero."
Comments
 0 comments
Want to join the conversation? Please or to comment on this article.