Travel: Sample a true taste of Paris by meeting the city's finest artisans - Scotland on Sunday Travel
Some of the French capital's creative powerhouses join forces for November's ParisLocal event.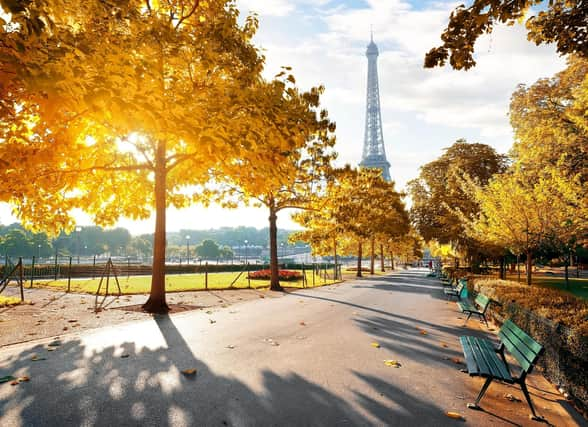 If there's one thing the French are proud of, it's their 'savoir-faire', or expertise.
Paris is the birthplace of culture-defining art movements and home to world-renowned cookery schools, while craftsmanship is a cornerstone of the country's heritage.
But trying to track down the top chocolatiers, furniture makers and weavers could take years, unless you happen to visit the ParisLocal event.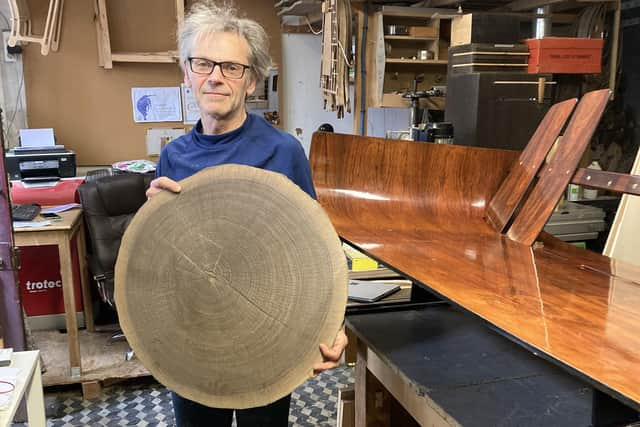 Held over the course of three days, from 17-19 November, ParisLocal will see more than 600 arts and crafts businesses open their studio and factory doors to the public, inviting them to take part in workshops, tastings and demonstrations, in order to share the secrets of their trades.
From cabinetmakers and weavers to chefs and sign painters, here are a few of the key players to look out for…
Few things are more quintessentially Parisian than a visit to a bakery – especially the Manufacture of Alain Ducasse, the Michelin-starred French chef's chocolate, biscuit and ice cream factory.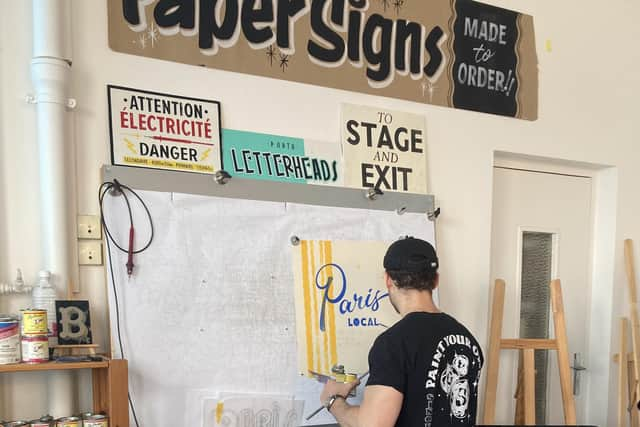 Head pastry chef Flora Davies explains how the art of biscuit making involves only the finest, seasonal raw materials, including salted yellow butter from Jersey cows, roasted buckwheat flour and organic sugar – an ingredient that makes up less than 10% of each biscuit.
I have to admit, a bite of these dainty and powdery treats makes the biscuits back home seem overly sweet and artificial. It's the same with the company's 'la glace' (ice cream). Among a series of unique flavours, I opt for a zingy sorbet of bitter grapefruits marinated in vermouth for a year.
An even more unusual option is 'bread' – not of the sliced loaf variety, but a sweet dough similar to brioche or croissant. In France, it's illegal for vendors to throw away food – part of a bill to reduce food waste passed in 2016. To become more sustainable, the factory transforms surplus produce into gelato.
After munching my way through these sweet treats, it's time to visit artisanal coffee roastery, Belleville Brûlerie, for a pick-me-up.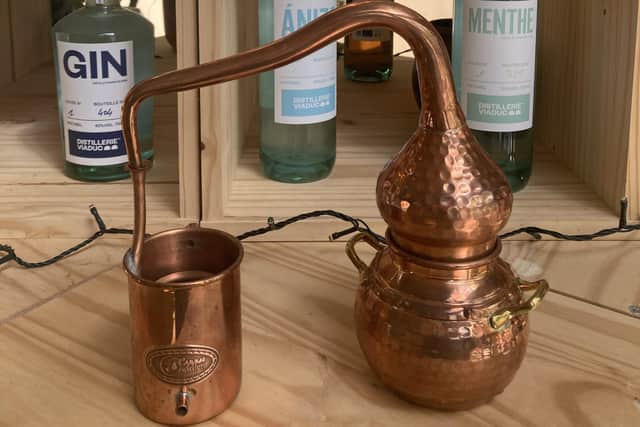 Mihaela Iordache, one of Belleville Brûlerie's master roasters, takes a tray of coffee beans and shovels them into the large black roaster. Taking off her 'bleu de travail' – traditional French worker jacket – she explains that the company's raw ingredients are supplied by independent farmers in Honduras, Guatemala, Rwanda, Ethiopia and Colombia.
As the beans deepen in colour, Mihaela tells me that the company was founded in 2013 to "democratise good coffee for everyone", as she pours me a powerful flat white with delicious notes of red berries, chocolate and cognac.
It's time for a grown-up tipple to cleanse the palate, so I head to Distillerie du Viaduc, an artisanal natural spirits factory, founded by decades-long friends, Théo Bousson and Quentin de Montgolfier.
Trained in a technique used by a master distiller in Brittany, the pair brew fruit brandy, eau-de-vie – French for 'water of life' – and create gin and pastiche, among other spirits.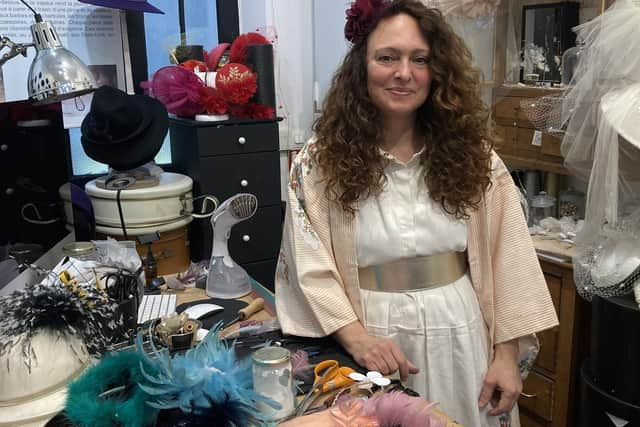 The entire operation is carried out inside their roomy, glass-fronted workspace, including the extraction of essential oils from seasonal, organic ingredients.
The pair tell me it's important that the angelica root, dill, sage and coriander, which make up their botanical blends, and thyme, ginger and citrus peel, used as flavourings, are sourced from their selected French producers.
While the French are known for their food, arts and crafts are an equal part of the country's proud identity.
Mobilier Nationale, the former crown depository created by Louis XIV in 1663, is a thriving hub of craftsmanship today. Its aim is to conserve its unique collections, which include furniture from the palace of the former King and Napoleon, while upholding the tradition of French decorative arts.
It's currently home to the Manufacture Nationale des Gobelins, a college for craftspeople who hone their talents by repairing furnishings from the official palaces of France, including clocks, furniture and tapestries. One such project is the restoration of a tapestry for the Palace of Versailles, predicted to take a decade to complete.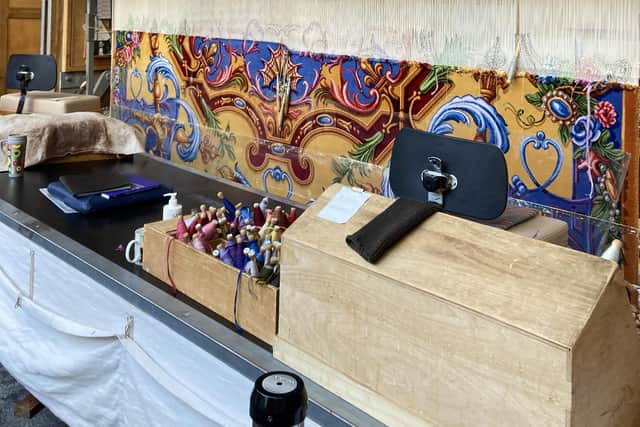 Wandering through the wood-panelled halls of the college, I come across one weaver painstakingly attending to a carpet that was retrieved from Notre-Dame. First created between 1824 and 1832, it was brought to Gobelins to be repaired after sustaining serious water and insect damage. The weaver tells me that she is stitching the cloth with linen, instead of wool, to protect from future moth damage.
While most artisans are spread across the city, there is a specific home for independent craftspeople in Paris – but it's not one you would expect.
Metropole 19 appears to be a pair of drab, abandoned office blocks. But inside, it's a hub of creative buzz. The initiative was set up in order to keep small businesses within Paris, by leasing out low-rent rooms.
Winding through corridors, I come to a small studio space. Inside, I watch a man take a pipe and hold it between his teeth. A blue flame reflected in his thick black glasses shoots out of the spout and sears the flimsy glass tube that's balanced between his fingertips as he deftly twists and moulds the glass.
Alexis Dandreis, founder of Alexis Neon, is trained in the traditional French craft of neon lighting. It's an art form that was initially unveiled in a Parisian expo over a hundred years ago by Frenchman Georges Claude, and by patenting it, Paris was the only city for a long time to use neon lighting in signage.
Lycée Dorian, where Alexis learned the craft of glassblowing and creating illuminated signs, is currently the last school in France providing such training.
I ask him what is being done to preserve this centuries-old craft. He tells me that "the old craftsmen pass on their tips and tricks", and he hopes his work, which has been commissioned by local businesses and even the Ballet National de Marseille, will help.
Hand-letterer Vincent Audoin has similar beliefs. I meet him at his studio, Lettreur & Gold, his designs pinned across every wall, books on calligraphy spilling off every shelf.
He tells me that he studied graphic design over a five-year period, coming to realise that his passion was hand-painted lettering.
In order to perfect his skills, he trained alongside "masters of his craft" all across the world. Since then, his work has featured on countless storefronts, signs, walls, windows, and vehicles across Paris.
He's now a globally-renowned sign painter and even was invited to work on Wes Anderson's latest film, Asteroid City.
As we sit in his light, bright studio, I ask him what made him decide to stay in Paris. He takes a brush dipped in shimmering gold paint and sweeps it across a rough piece of paper pinned to an old whiteboard, and pauses.
Being a part of the hand-lettering renaissance in France is something that is important to him, he admits. His craft is both "precious and rare".
I agree. It is one of many in Paris that deserve to be preserved.
The third edition of ParisLocal will be held on November 17,18 and 19. For more information, visit parislocal.parisjetaime.com